Dicokick Shop Opening Soon in Ura-Harajuku
There is a new Japanese fashion accessories shop coming to Cat Street in Ura Harajuku – it's called Dicokick. The new shop opens on April 24, 2009, the same date as the new Lowry's Farm Harajuku building.
Dicokick produces high quality cute jewelry, hair accessories, keychains, and other accessory-related stuff in limited quantities. Some of their items looks really nice from what we've seen online. This is not a new company, it's an established company opening a new Harajuku store.
Here is a picture from a few weeks ago of them working on getting the store ready for the opening: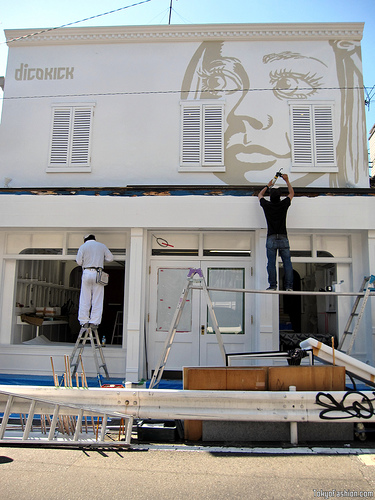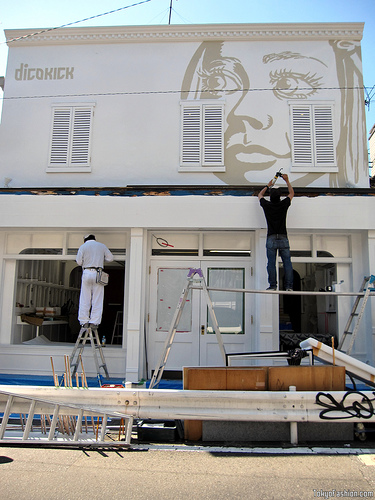 And a photo of the shop as it looks now, just about ready to go for the grand opening later this week:
As mentioned, the shop produces various items including silver jewelry, cute Japanese hair accessories and clips, rings, necklaces, key rings, phone straps, etc. Here are some pictures of samples of their accessories: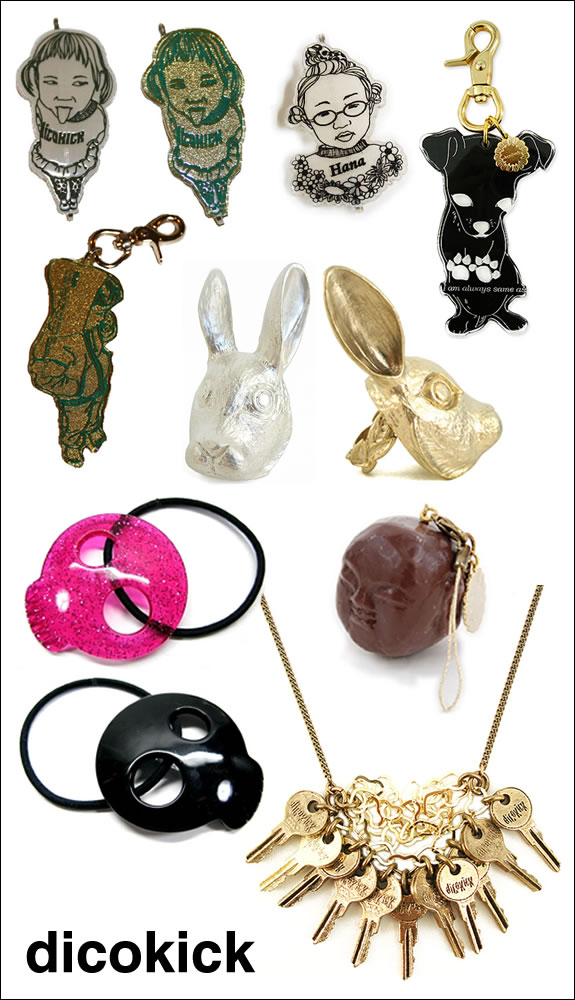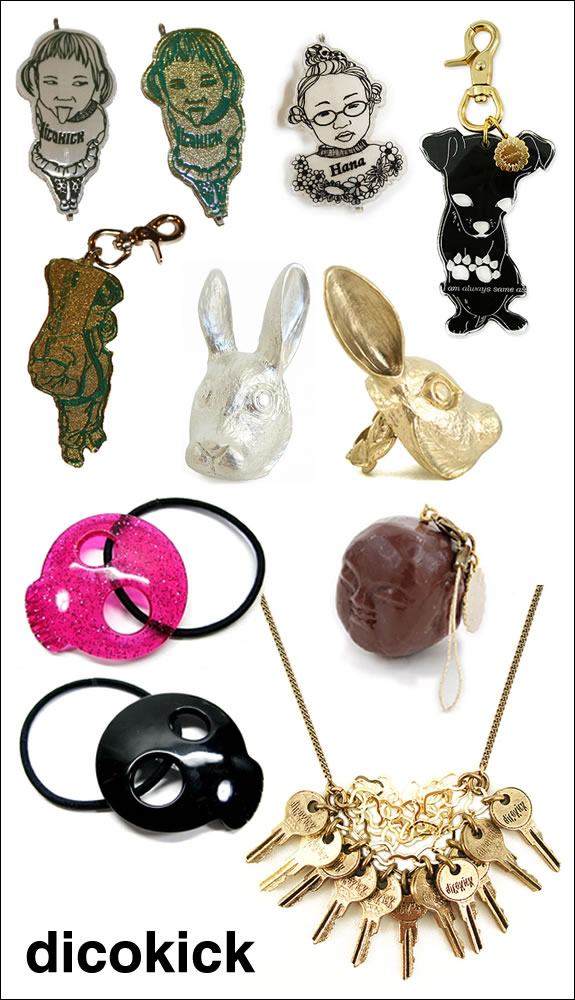 The location of the new shop is in Urahara on Cat Street between Takeshita Dori and Killer Dori – not too far from the Final Home Harajuku shop. We will try to hit the shop on opening day and see if we can get any pictures and maybe some more info on what's going on.
There are quite a few shop openings in Harajuku coming up at the end of April, so that's a bit of good news compared to all of the shop closings we've been reporting on.
Dicokick Info:
Dicokick Harajuku Address (English): 3-27-4 Jingumae, Shibuya-ku, Tokyo, Japan
Dicokick Harajuku Address (Japanese): 東京都渋谷区神宮前3-27-4
External Links: