Dicokick Harajuku Bows Out – Cat Street Boutique Closes
Sad news from Harajuku: Dicokick – the quirky accessories shop located on Cat Street – will close its doors on Sunday, July 24th. When the Dicokick boutique first opened in April 2009, we were so impressed by the brand's unique aesthetic and the shop's cute design that we posted this article announcing their arrival. With the world economy in the state it's in – and the other shop disappearances we've seen in Harajuku recently – Dicokick's closing is not a big surprise. But, any time one of Harajuku's cute-quirky-and-unique shops shuts its doors for the last time, it's a loss for the entire neighborhood.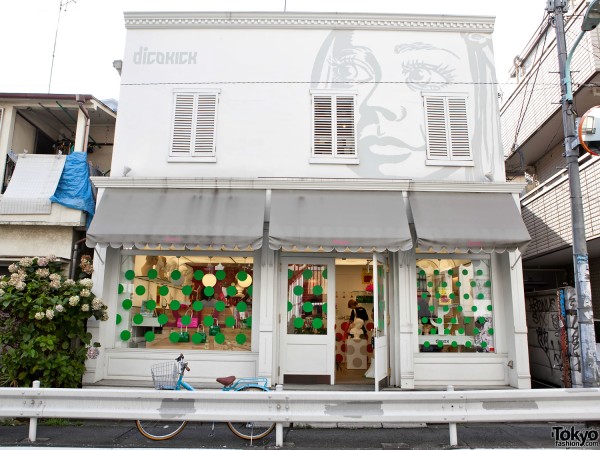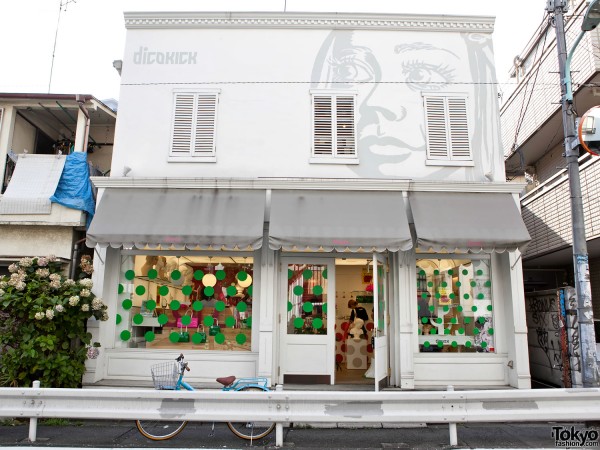 The good news is that, as far as we can tell, it appears that Dicokick brand jewelry and hair accessories will still be carried in various select shops (and on Amazon Japan). However, the Harajuku location was the brand's only dedicated shop. The other good news is that the store closing sale features some amazing discounts (up to 70% off normal prices), as well as lucky bags full of surprise Dicokick goods in two sizes – a 2,100 yen bag and a 5,200 yen bag.
Both of the main brands that are stocked at the shop – Dicokick by Rumi Nakayama and Deux Bouton by Chihiro Torikai – are available at the clearance sale prices.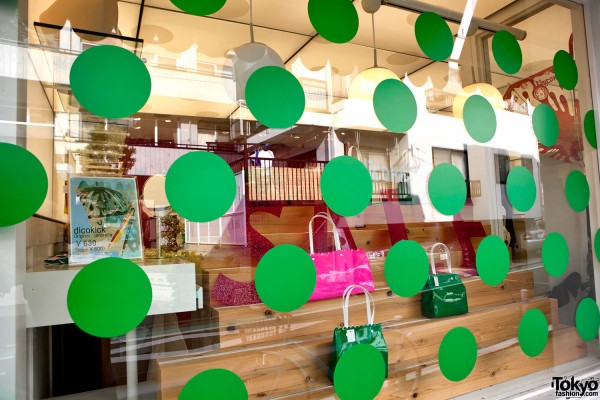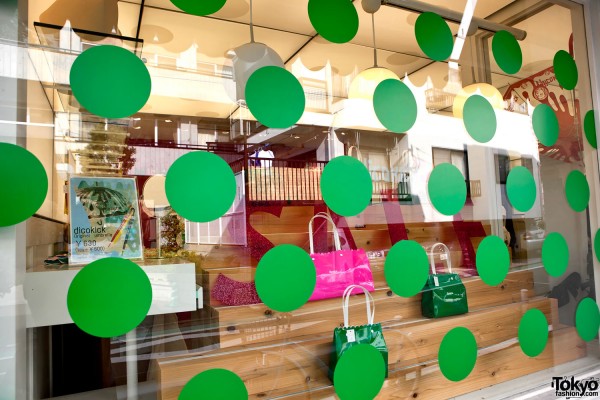 The Dicokick boutique lasted a little over two years on a stretch of Cat Street which has had its share of casualities over the past few years. Previous store closures in the same area include Final Home, Ground Floor (by Nano Universe), and the Harajuku brand Banana Fish. Walking from Killer Dori down Cat Street toward Harajuku Street, you see many empty shopfronts. There are still some survivors in this area, though, and a few – Dolly Kei and funky Harajukuite favorites Crisp and Bunkaya Zakkaten, for example – even seem to be thriving.
As a tribute to the passing of the Dicokick Harajuku store, we're posting photos of some of the brand's cute and funky accessories below. Please enjoy the pics and check out the brand's website. We'll keep you updated on what shop opens next in their location on Cat Street, as well!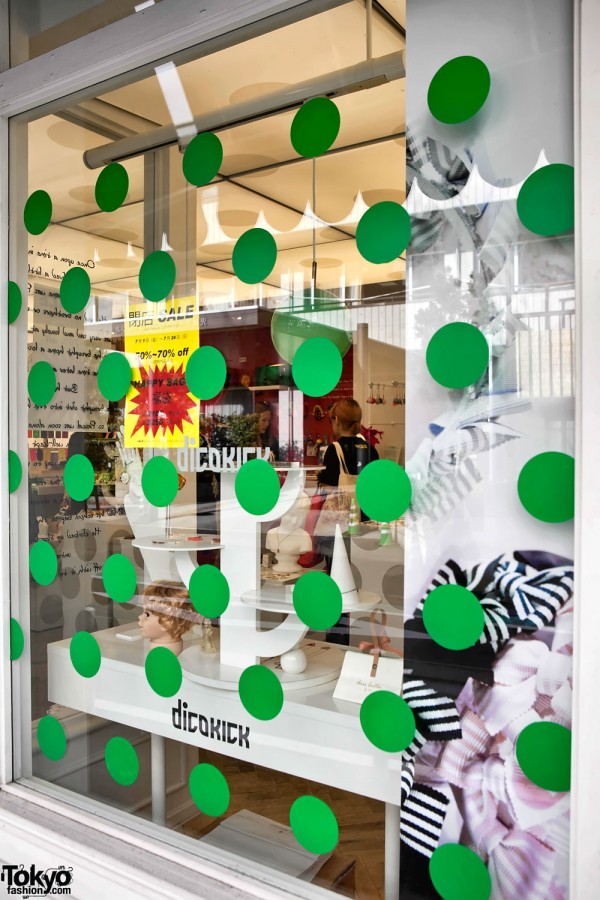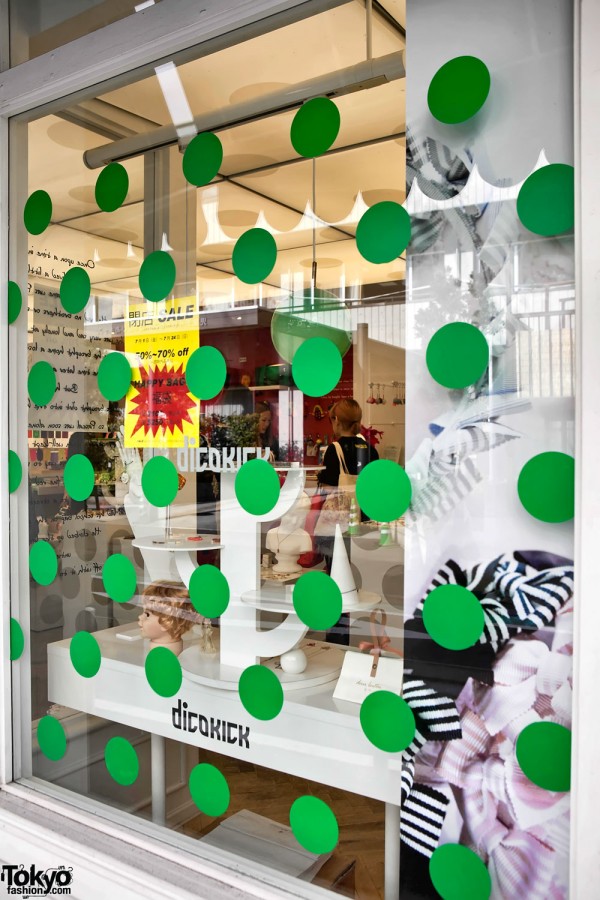 For more info:
Some photos courtesy of Dicokick.