Everlasting Sprout 2012 S/S Collection
The 2012 S/S edition of Japan Fashion Week (aka Mercedes-Benz Fashion Week) in Tokyo is under way! Several times each day, TokyoFashion.com's contributors are reporting back from runway shows and events all over town. Be sure to check out all of our Mercedes-Benz Fashion Week Tokyo coverage.
On Monday, October 17th, Japanese label Everlasting Sprout showcased their 2012 Spring/Summer collection on the runway at Tokyo Midtown.
Everlasting Sprout founder Keiichi Muramatsu graduated from Bunka Fashion College, specializing in knit design. After studying and working as an intern in Italy, Muramatsu returned to Japan in 2004. The first Everlasting Sprout collection was 2005 A/W with the theme "Alice in Wonderland". Known for its knitwear, the brand was nominated for the Woolmark Prize in 2008. Everlasting Sprout first participated in JFW in 2007.
The Everlasting Sprout 2012 S/S runway show at Japan Fashion Week was based around polka dots. While many of the outfits featured large dots, other patterns were mixed in as well, including stripes and checks. Besides the main coordinates, most of the models were wearing exceptionally cute patterned socks – not something you see in every runway show. Overall, this was a fun, street-friendly collection.
Please click the thumbnails below to see the full sized Everlasting Sprout pictures for yourself.
Everlasting Sprout 2012 Spring/Summer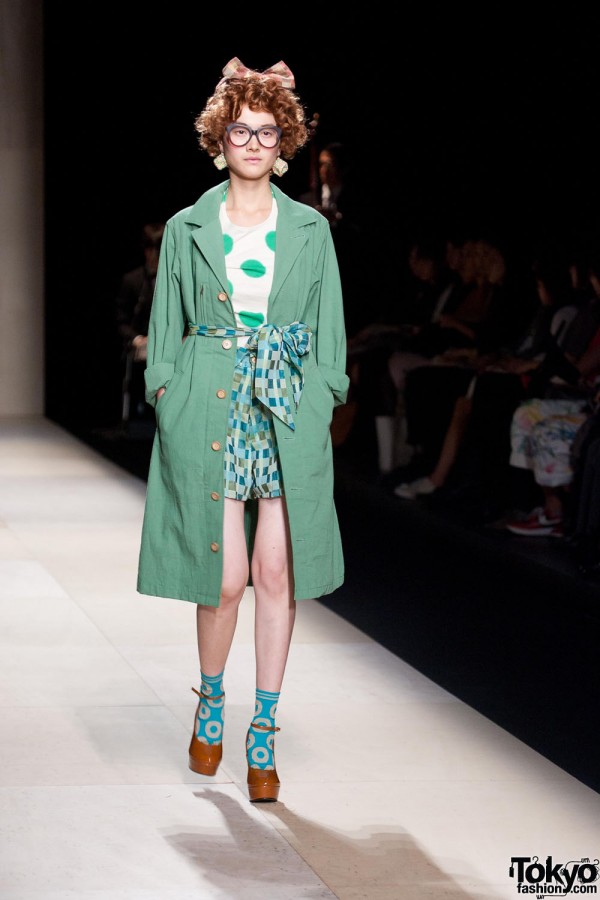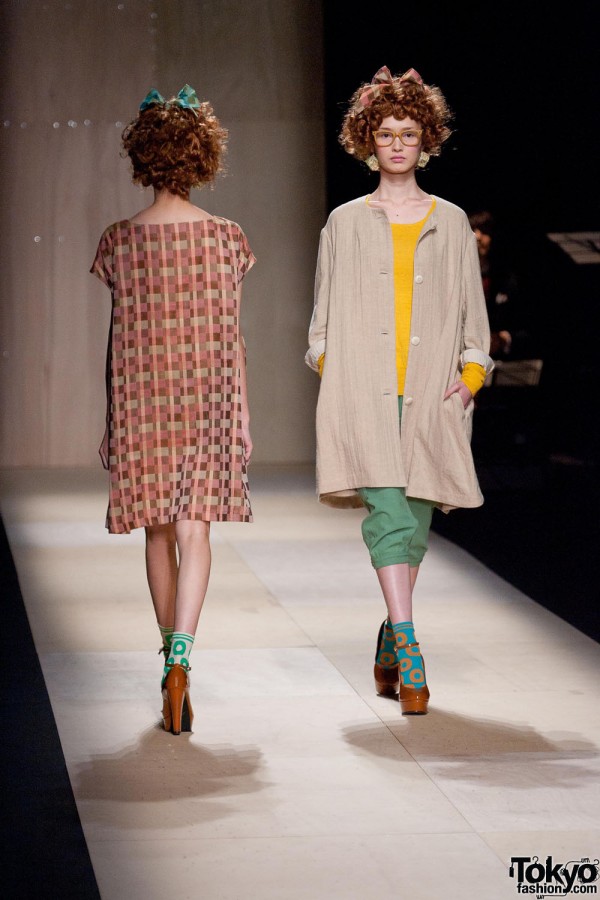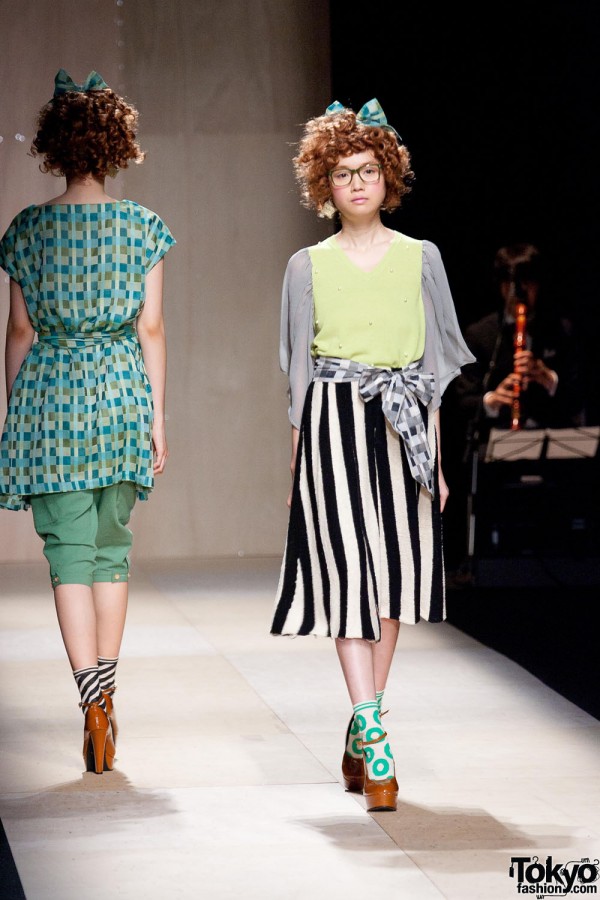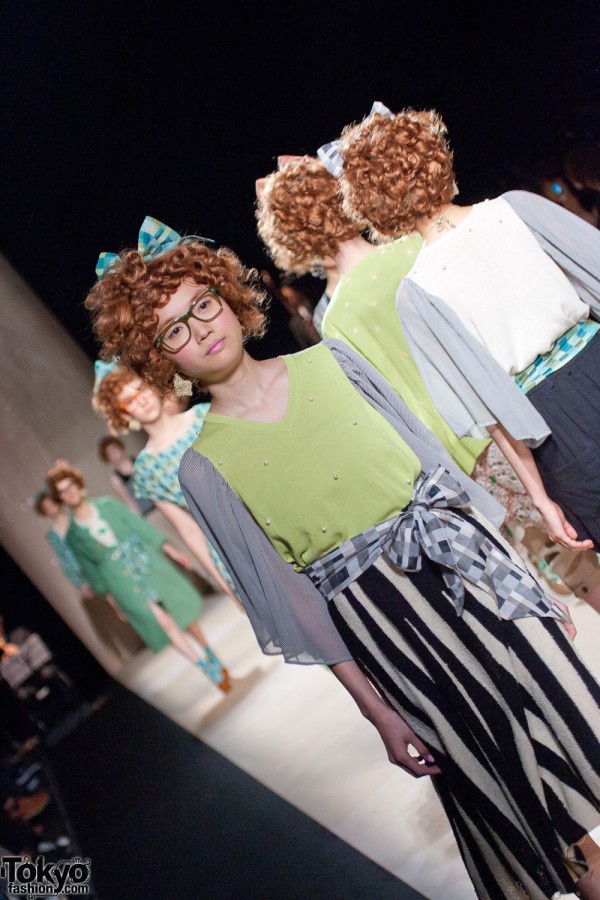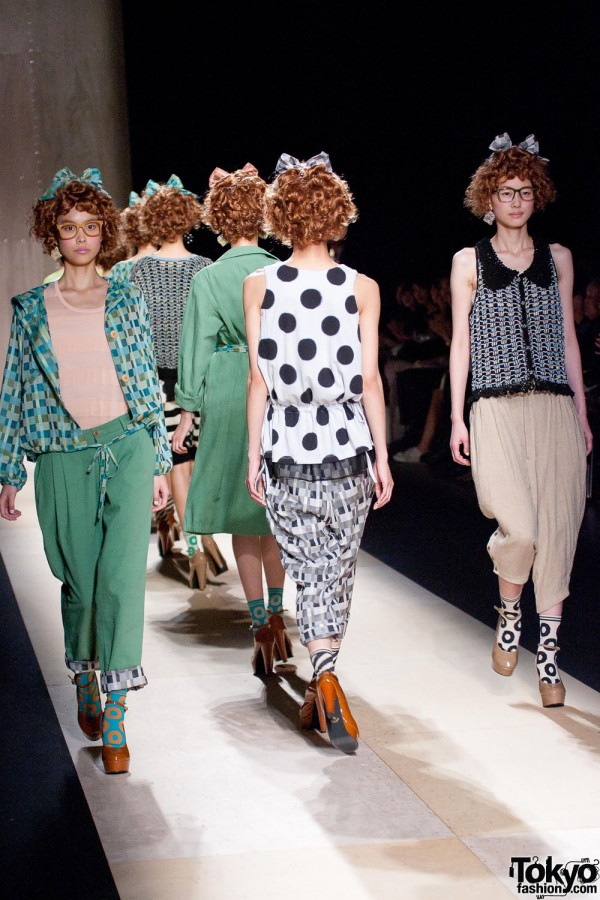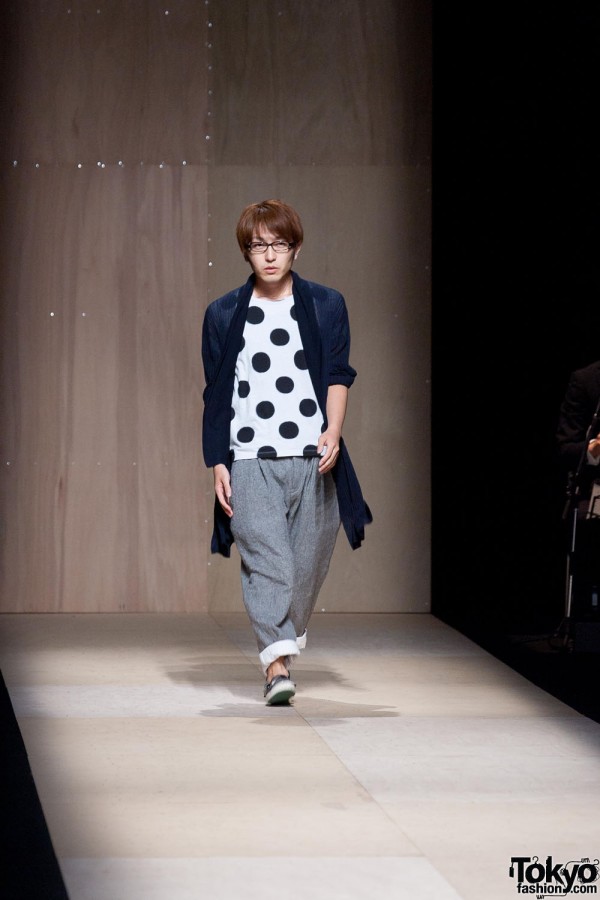 Click any of the Everlasting Sprout pictures to enlarge them!
External Link: Everlasting Sprout Official Website
***
About the photographer:
Michael Steinebach has been fortunate enough to travel and see the world. Exposed to the limitless possibilities of photography 20 years ago, he grew up looking at things differently. He currently shoots in the areas of people, fashion, and news photography in Japan. He maintains a Facebook page with samples of his work. He can be emailed about contract work or with questions or comments on his photography.