Girls' Generation (SNSD) Christmas at Shibuya 109 – Pictures & Video
If you wanted to reach out to style-conscious young Japanese women, it would be hard to imagine a more effective way than pasting your message in bright lights across the front of the iconic Shibuya 109 department store building. The K-pop girl group Girls' Generation (also known as SNSD) have chosen this legendary spot to debut their new holiday 2010 look in Japan. Seeing Girls' Generation towering over Shibuya in a Christmas Tree-like display is quite a sight, and one we didn't want you to miss out on just because you might not be in Japan. Juxtaposed with 109's own "Merry Christmas" message, the whole thing is eye-catching – both in the light of day and at night.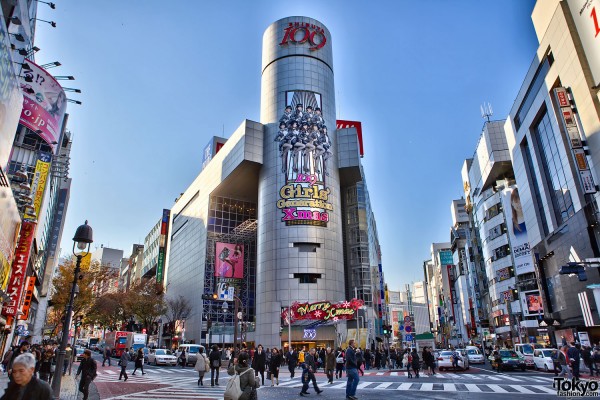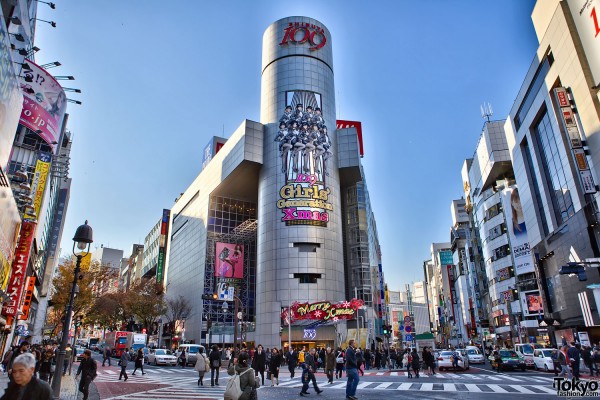 For those still unaware, Girls Generation (aka SNSD) is a South Korean girl group who has exploded in Japan this year with Japanese remakes of their South Korean hits "Tell Me Your Wish (Genie)" and "Gee". The Shibuya 109 holiday ad spot consists of all nine members dressed in fishnets, tuxedo-style jackets, shorts, and top hats and posed a la the Rockettes. Below the girls are the words "109 Girls' Generation Xmas". Behind and below the girls are colored lights which turn on and off in a fun, dancing pattern.
The idea behind the pose and the outfits, according to their management company, is to highlight the group's choreography and to grab the attention of Shibuya passerbys. I don't know enough about dance to comment on the first part, but I'd definitely say that the billboard catches the attention of those walking anywhere between Shibuya Station and Ichi Maru Kyu (the nickname of Shibuya 109 in Japanese).
We took pictures of the Girls Generation Christmas billboard both in the daylight and at night. Also, we made a short video (high definition, of course) of the spot so you can see the lights blinking in real time – and so that you can see the huge crowds outside of 109. Please enjoy the pictures and video below – and remember, you can click on any picture to see it in hi-res!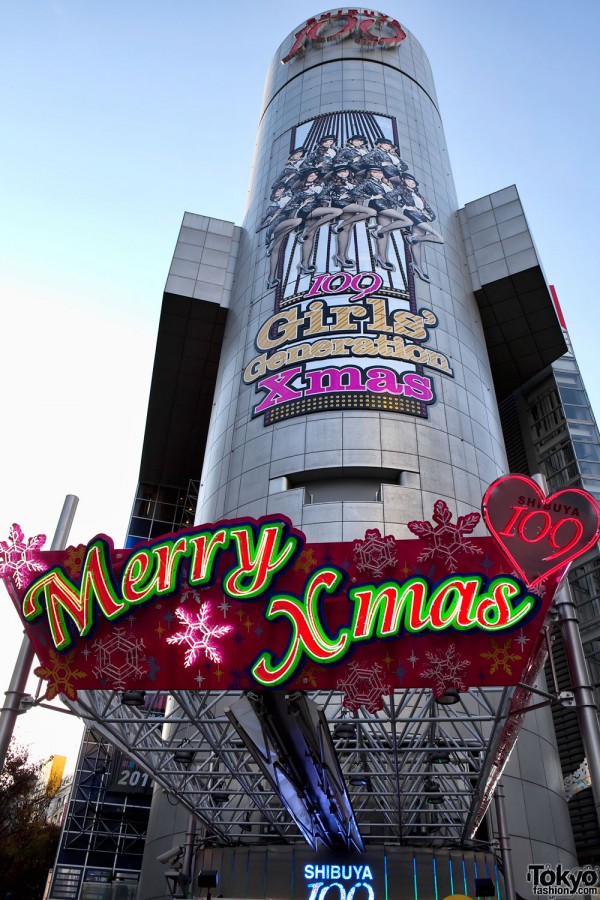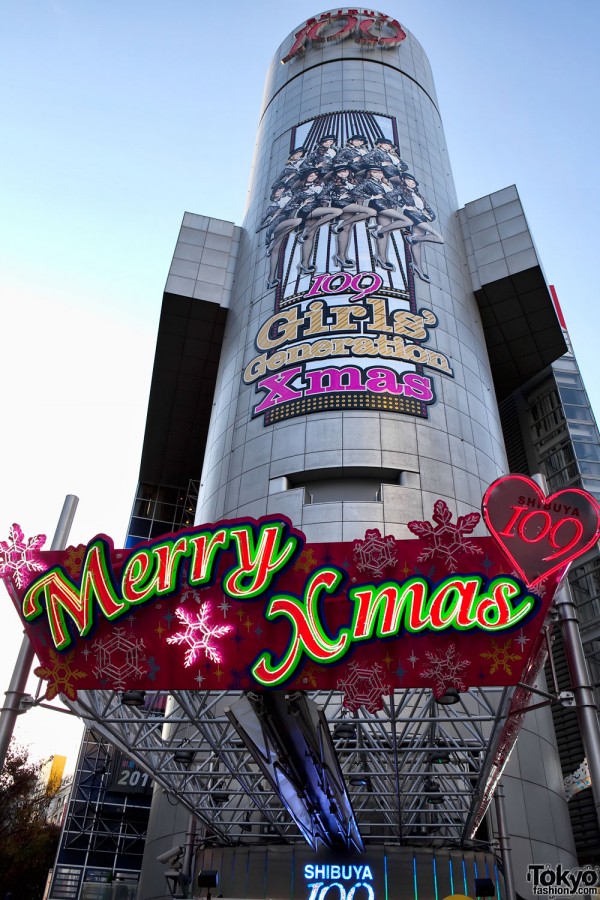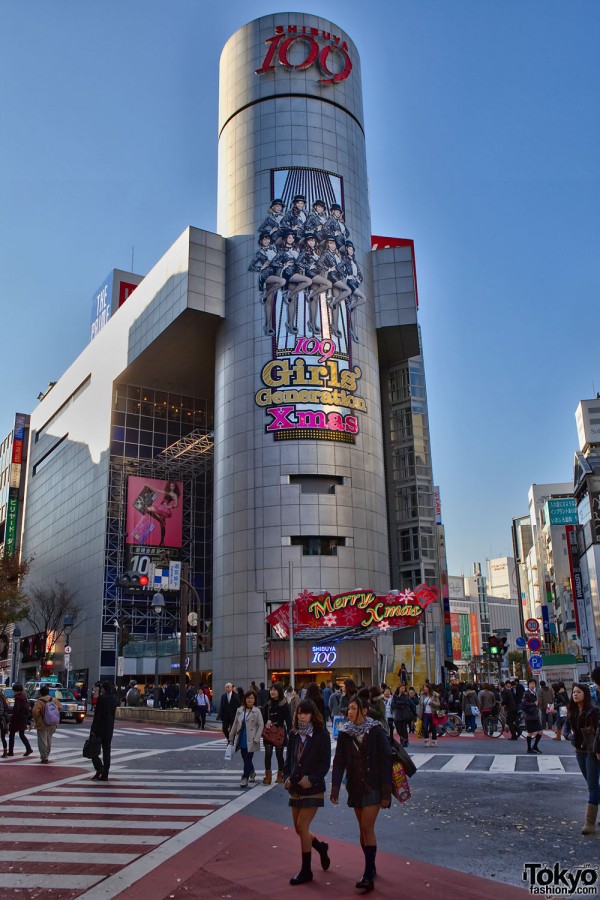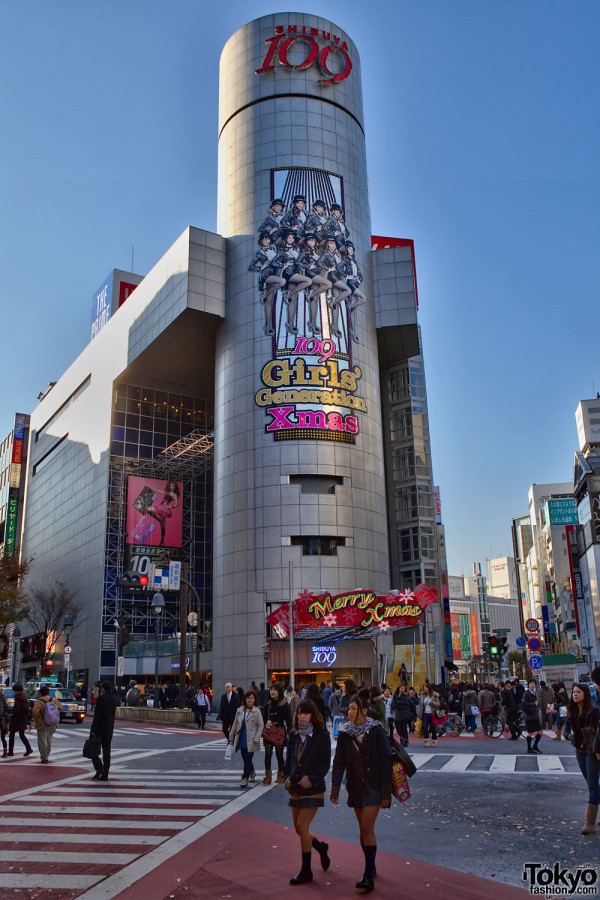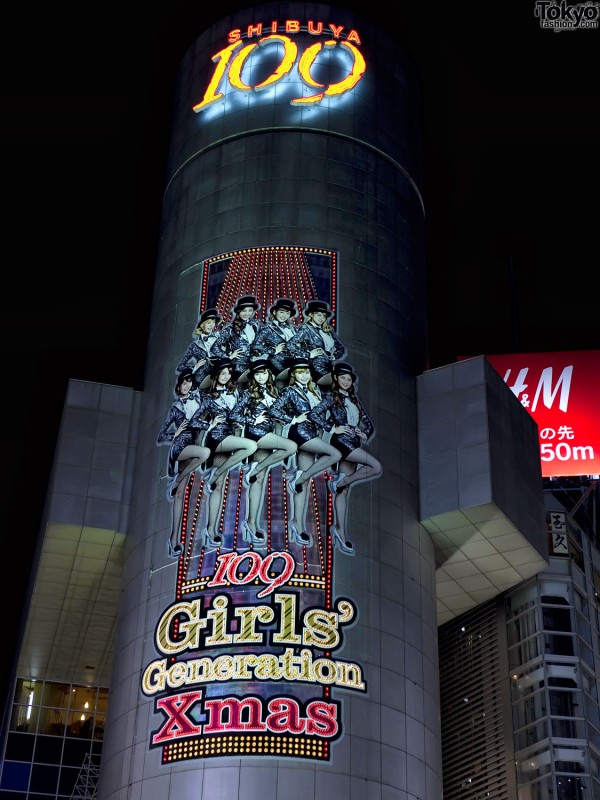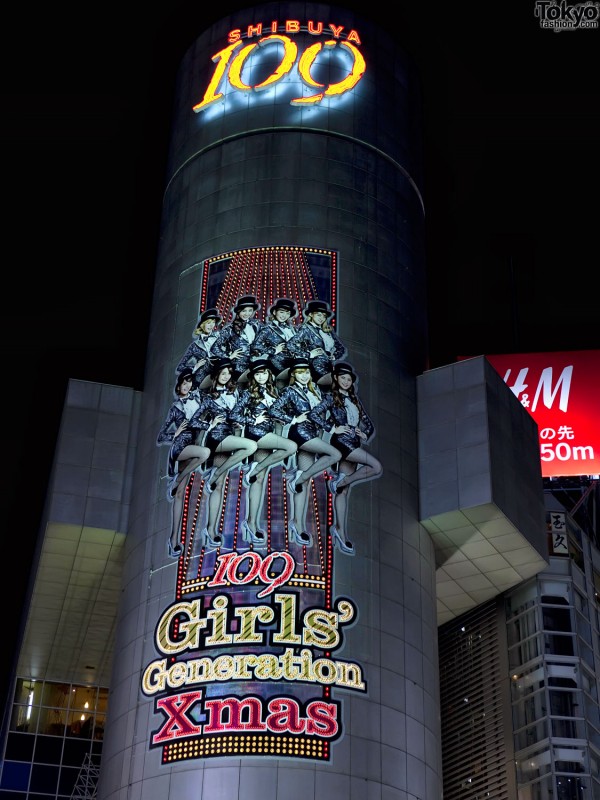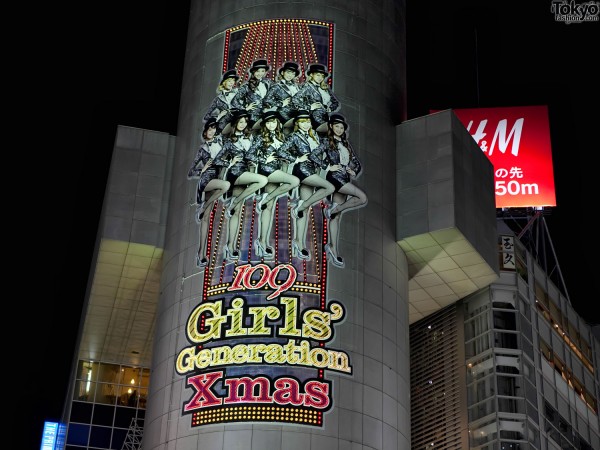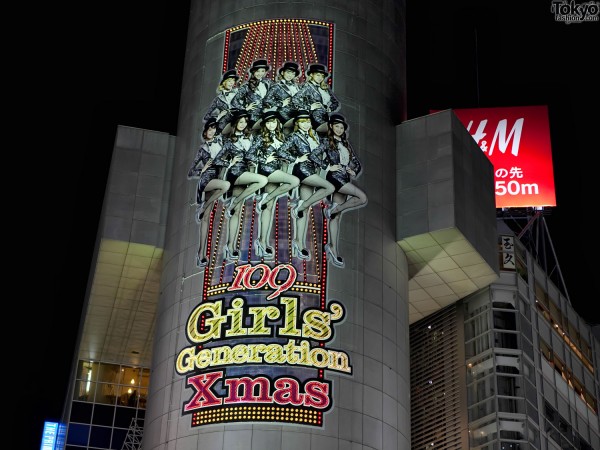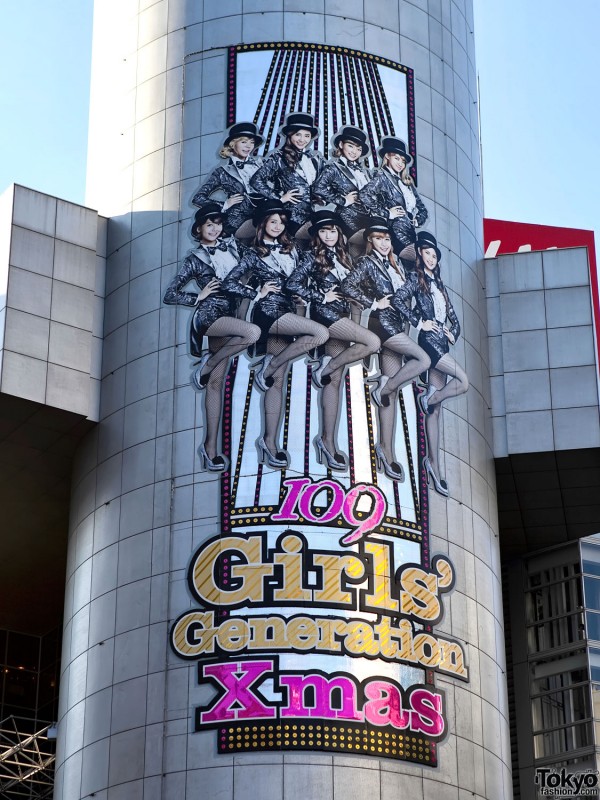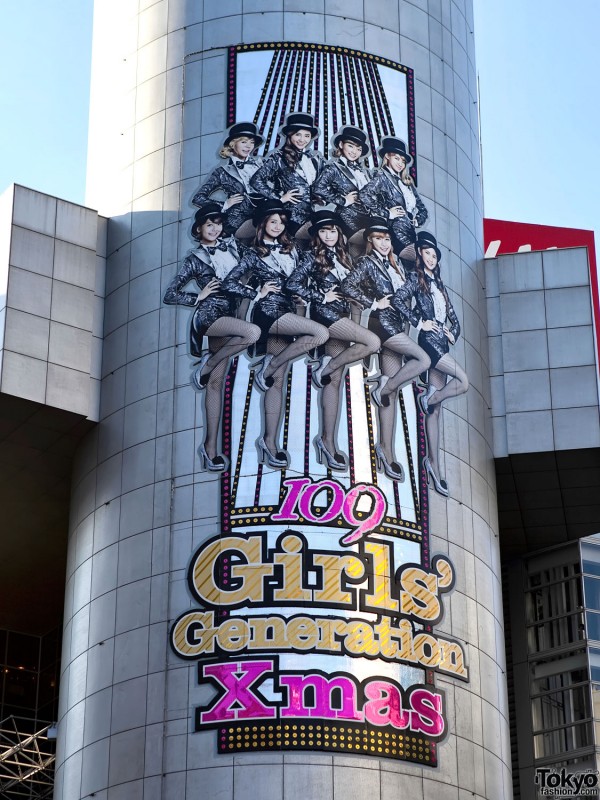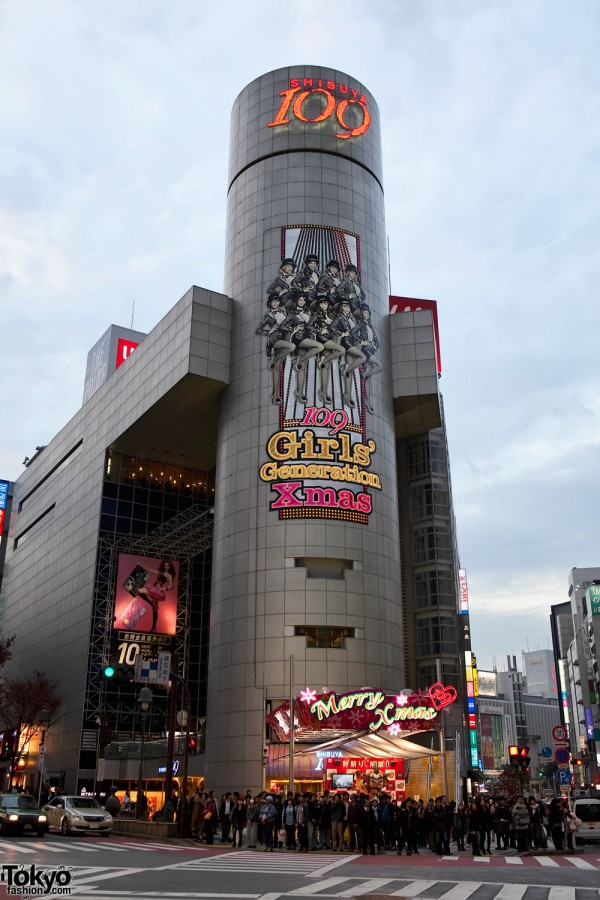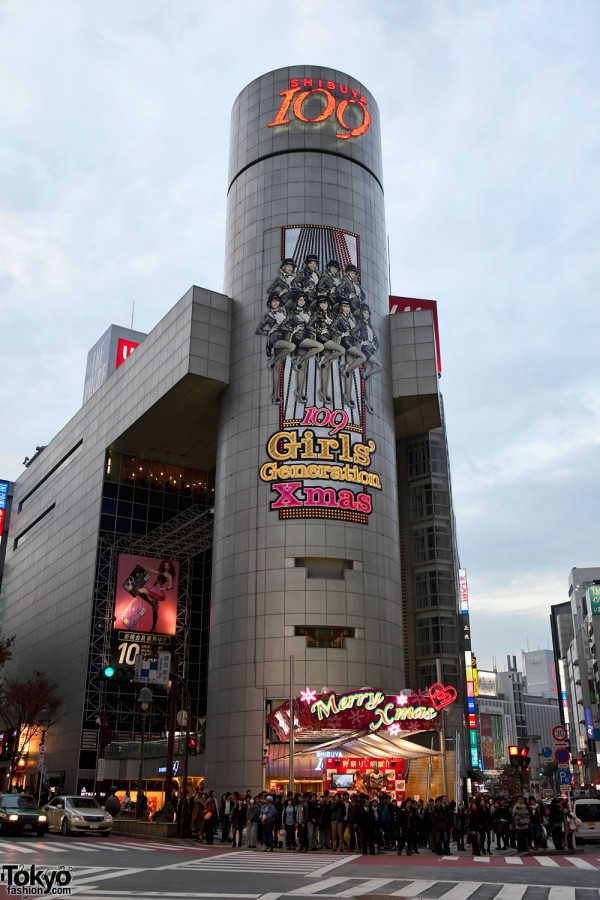 In case the picture weren't enough, here's our high definition video of the Girls Generation Shibuya 109 Christmas display:
That's all for this Tokyo holiday update, but if you're interested in Shibuya, check out our massive Shibuya Christmas 2010 Photo Walk (coming soon), and don't miss all of the rest of our Tokyo Christmas 2010 Pictures in Harajuku, Shinjuku, Aoyama, and other neighborhoods.
If you want more info on Shibuya 109, check out their official website.