Scandal x Shibuya 109 Mens "Scandalous Winter Holidays" – Pictures and Video
We've already shown you Shibuya 109's Christmas 2010 holiday collaboration with the South Korean band Girls' Generation (SNSD). Though KPop is huge in Japan right now, 109 couldn't leave JPop out in the cold – so they've collaborated with the Japanese rock/pop band Scandal as well. Shibuya 109-2 (the men's version of the main 109 department store) is wishing everyone a "Scandalous Winter Holiday" this Christmas!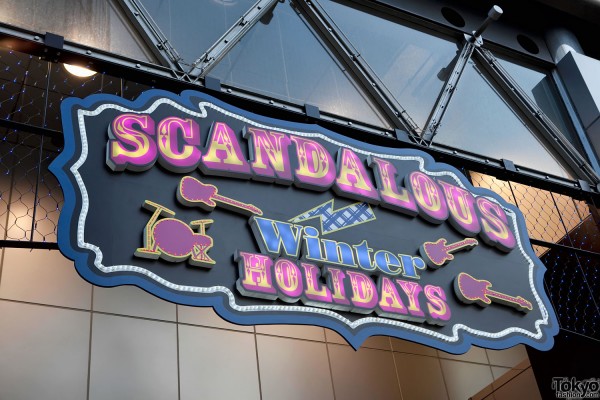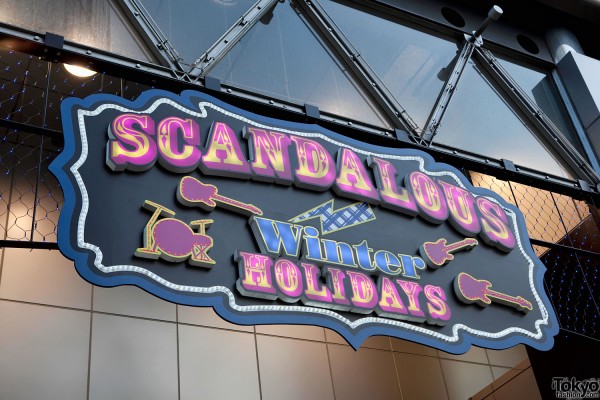 To celebrate the Shibuya 109 Mens x Scandal collaboration, photos of the band are plastered all over the front of the 109-2 department store directly across from Shibuya Station. In the spirit of Christmas, some of the signs incorporate blinking lights in the shape of guitars, lightning bolts, and other rocker things. To show you the blinking lights, we shot a short video to go along with our photos.
In addition to all of the Scandalous holiday decorations, inside of Shibuya 109-2 you can also sneak a peak at actual costumes worn by the Scandal girls. The band uniforms/costumes look very Christmas-y, with red plaid skirts and white fur trim. There is also a cute billboard with a group of Shibuya guys dressed in outfits similar to the ones worn by the Scandal girls (minus the skirts, of course). Check out all of our pictures and see for yourself.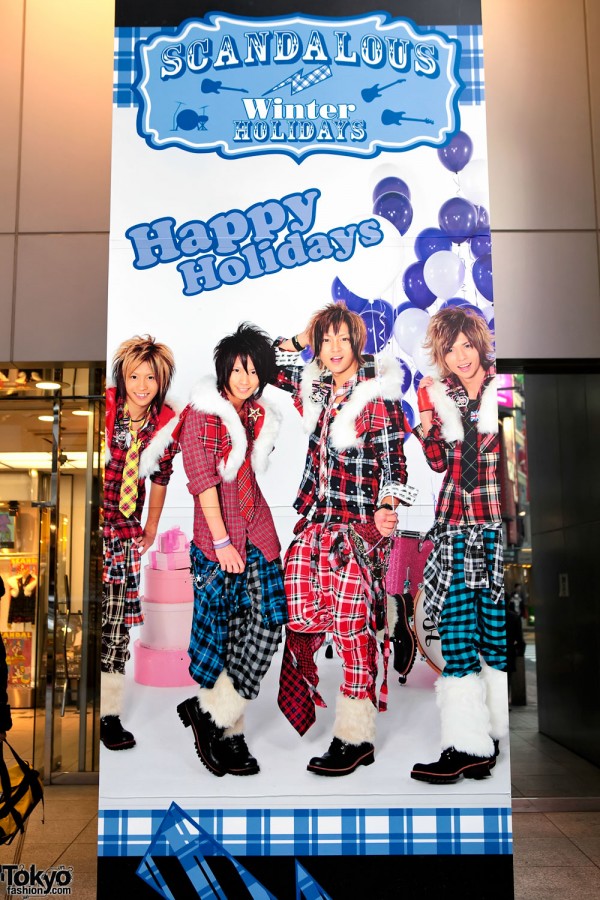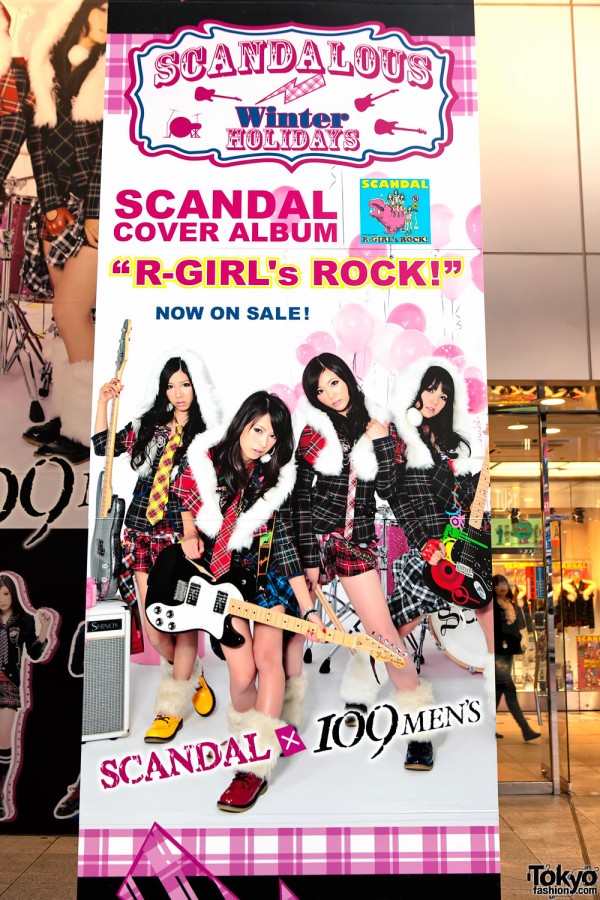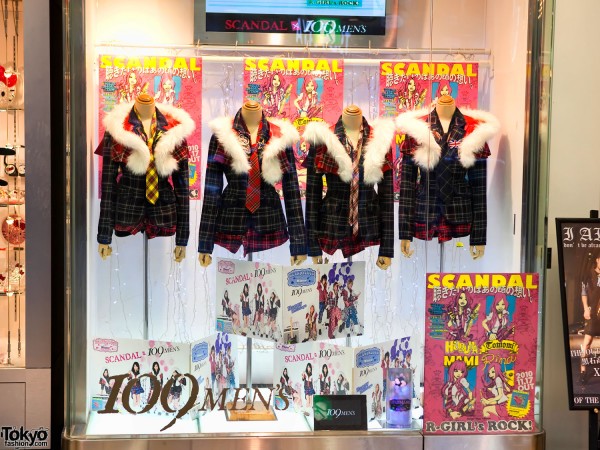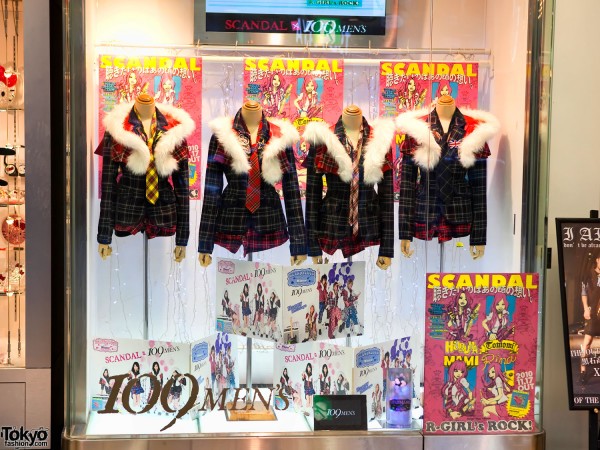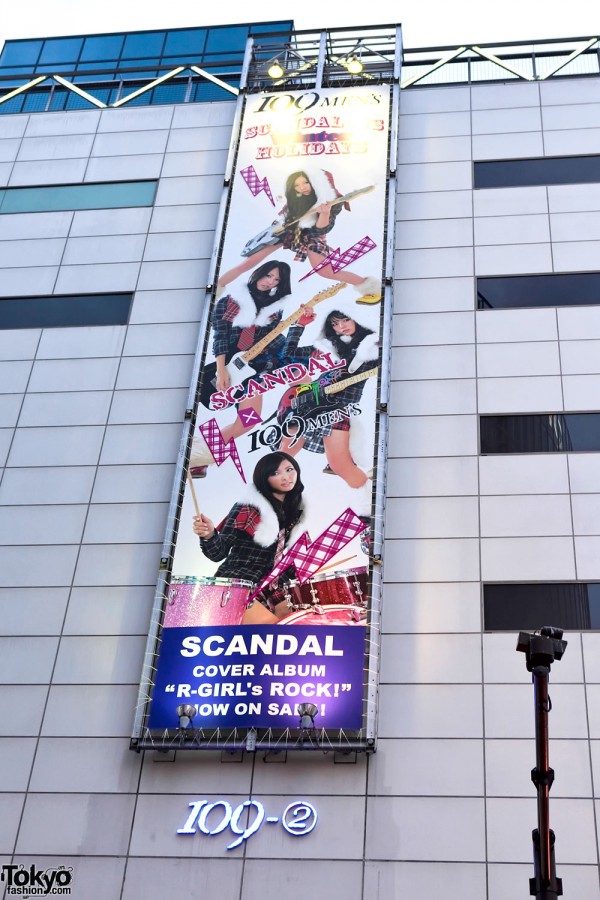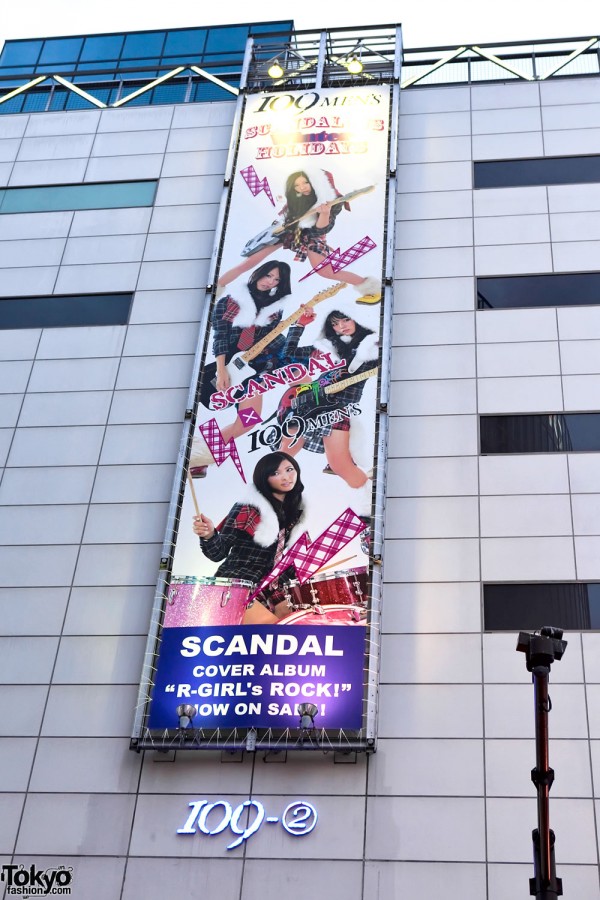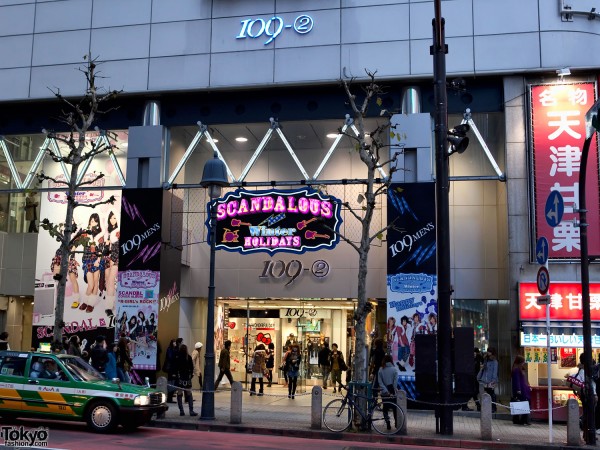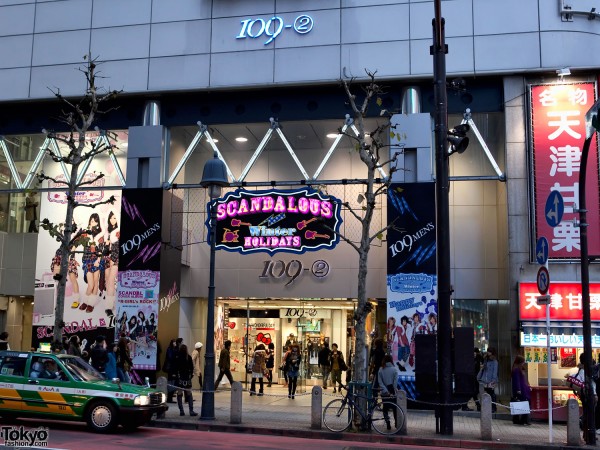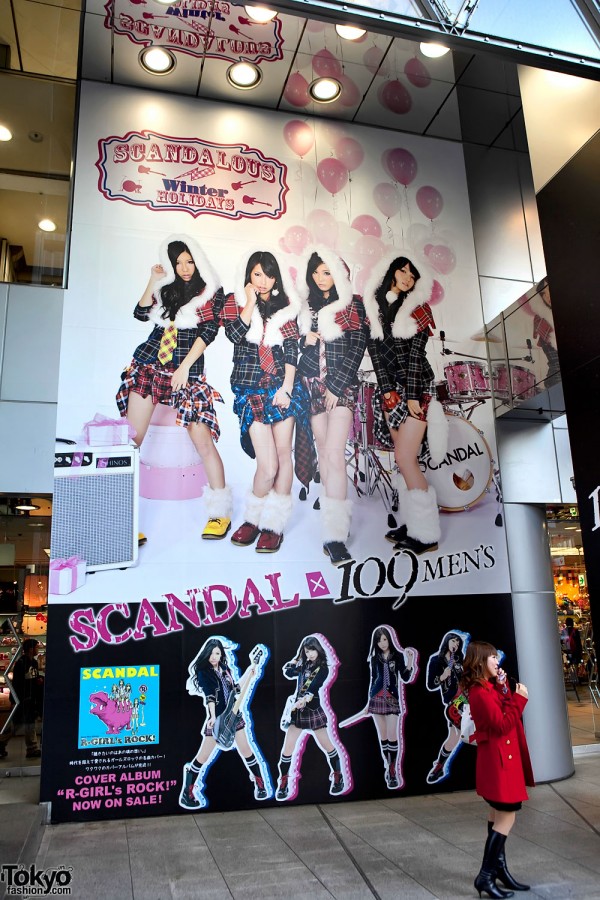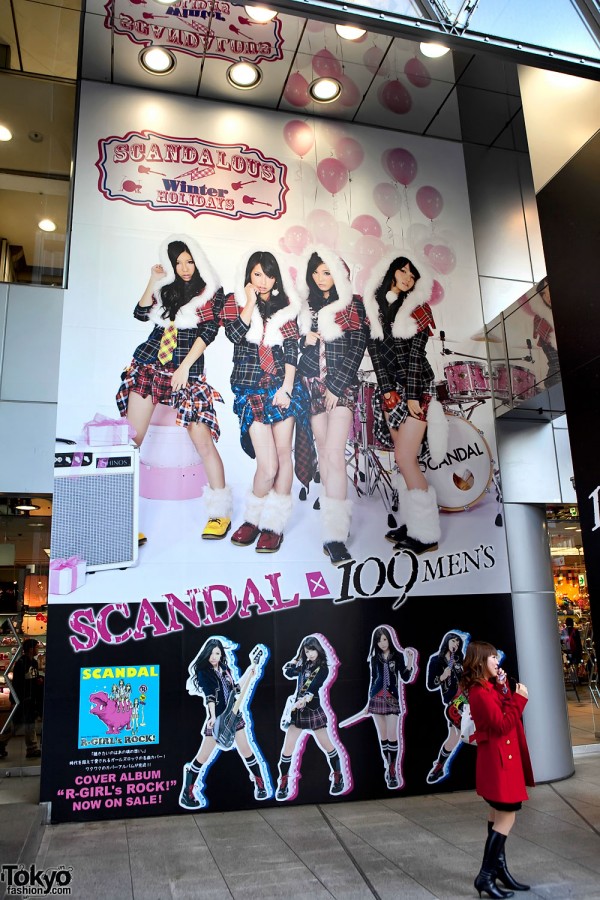 If you'd like to see the lights blinking, check out this short video of the front of 109-2 in Scandal mode:
As usual, you can click on any of the photos to blow them up!
Happy Holidays, and don't forget to check out all of the rest of our Tokyo Christmas 2010 coverage!