h.Naoto+ Harajuku Shop Now Open
After bringing you several sad news stories from Harajuku recently – including a beloved brand closing down and a legendary Harajuku designer passing away – we wanted to assure you that the mood here is not all doom and gloom. In the spirit of highlighting the good things going on in the neighborhood that TokyoFashion.com calls home, we wanted to share the news of the opening of a new h.Naoto store. Located between Putumayo and Aeropostale on Cat Street in UraHara, the new h.Naoto+ shop is two stories high and packed with lots of the gothic, lolita, and punk-inspired fashion that h.Naoto is famous for.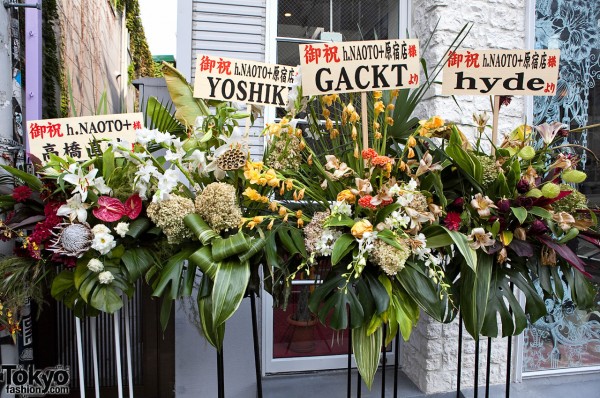 The h.Naoto brand was founded in 2000 by Japanese fashion designer Naoto Hirooka. Its concept is "extreme punk", but it also incorporates elements of the Japanese subcultures of gothic and lolita and visual kei. Since its launch, the brand has gained a loyal following and has become a favorite of number of Japanese and international bands. As you can see in the photo above, well-known Japanese musicians Gackt, Hyde, and Yoshiki all sent flowers to congratulate h.Naoto on the opening of the new Harajuku shop.
To share as much about the new shop with you as possible, we went out and took pictures. Besides our own photos, we've tracked down shots of the interior and inventory taken by the h.Naoto staff. Also, we've included a 20+ minute video from the store's opening party. So, check out the pictures, links, and video, and if you like what you see, stop by the new store the next time you're in Harajuku. Don't forget that the photos can all be clicked to see high resolution versions!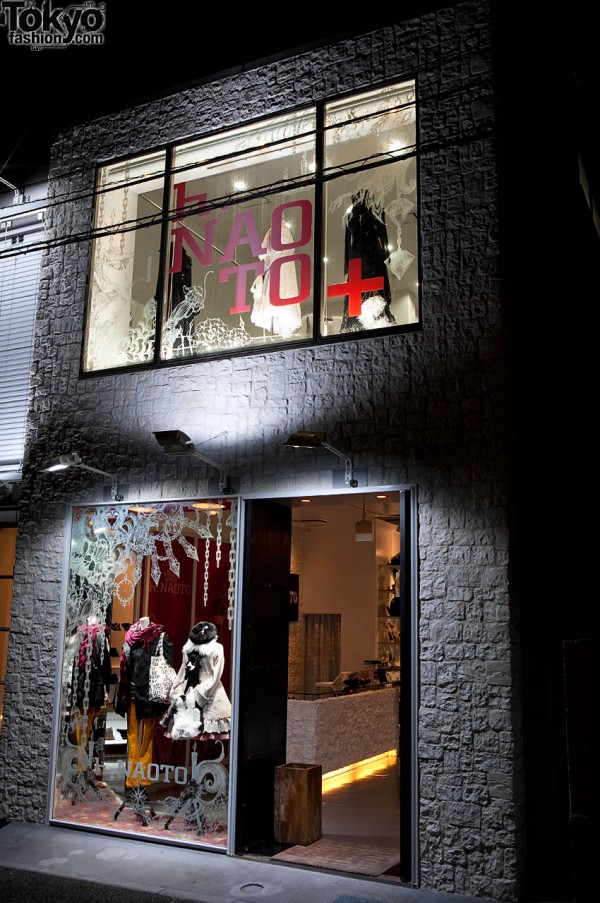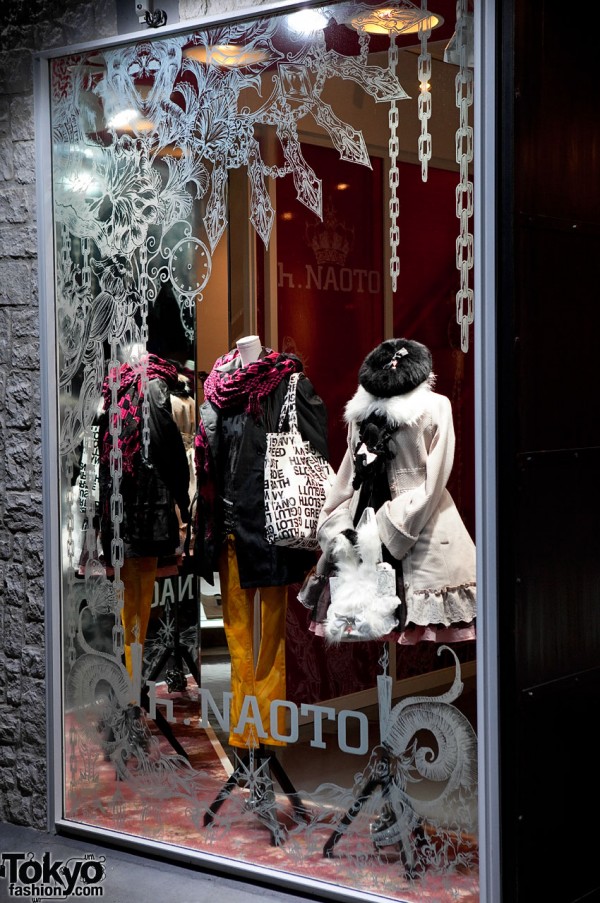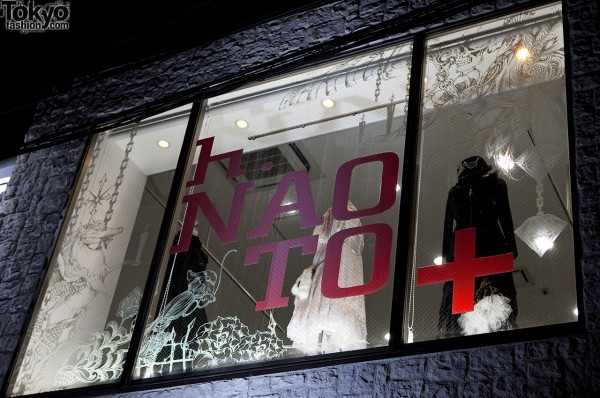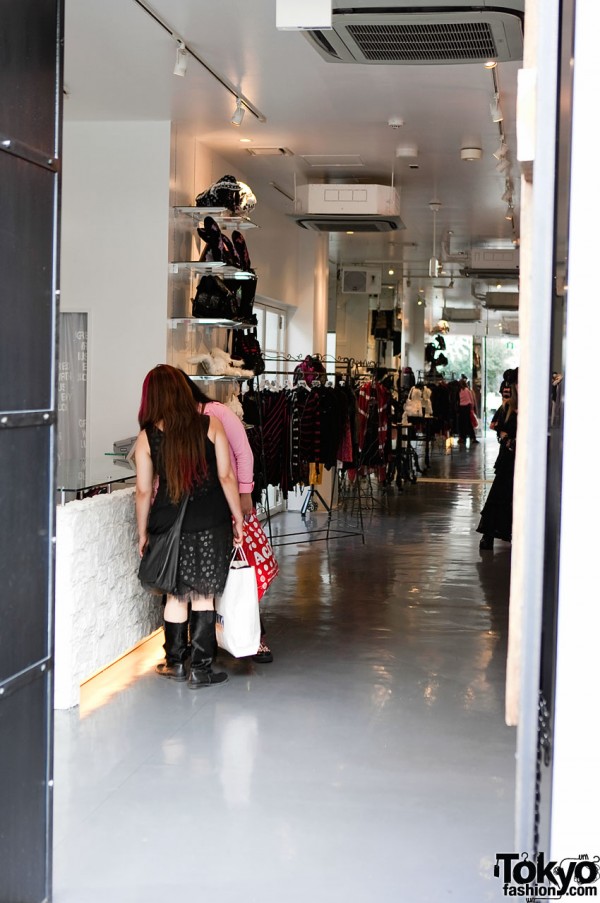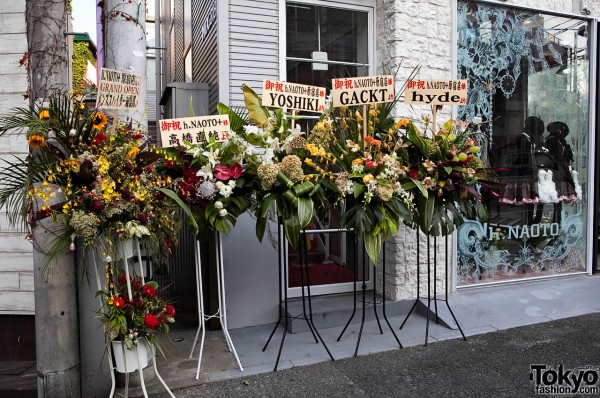 You can see some more (but very small) pictures of the items inside of the store on the h.Naoto Harajuku store blog here and here. If pictures aren't enough, and you want to see the fashion available in the store being worn by models, h.Naoto were kind enough to post a 20+ minute video from the Harajuku opening party on September 17, 2010. The video features a fashion show as well as a talk show. Of course, it's all in Japanese, but even if you can't undersand, you can still see the h.Naoto fashion show.
h.Naoto Harajuku Opening Night Party Fashion Show & Talk:

If you want to check out the shop for yourself, here is all of the important info – and even a map!
What: h.Naoto+ Harajuku
Where: Cat Street, next door to Putumayo
Address: 3-18-23 Jingumae, Shibuya-ku, Tokyo, Japan
Official Website: h.Naoto Online
Facebook: h.Naoto FB Page
h.Naoto Harajuku Map:

View Larger Map