Harajuku Fashion Walk #6 – Pictures & Report
Harajuku is famous around the world for its colorful-crazy-and-fun fashion scene. Even in Harajuku, though, you don't often see a group of fifty girls and guys dressed up in candy colors (fairy kei, punk, Harajuku brands, handmade, Lolita & other styles) roaming the streets en masse. If you do happen to spot a parade of smiling faces and over-the-top streets styles making their way through Harajuku's dense crowds (and the camera flashes and head turning from locals and tourists that goes along with it), there's a good chance you've just stumbled upon Harajuku Fashion Walk!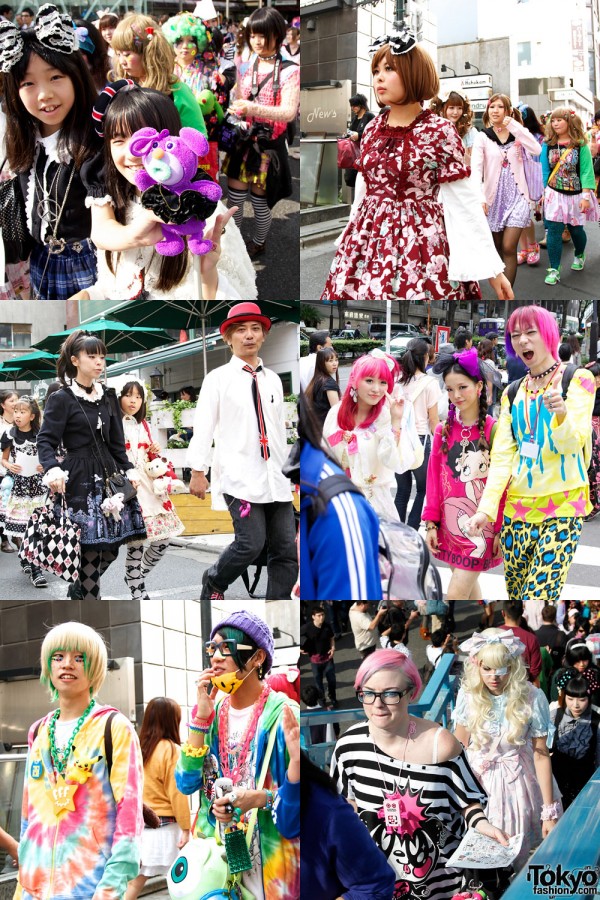 The 6th Harajuku Fashion Walk was held last weekend (September 25th). As usual, the event brought out lots of girls – and a few guys – in fun hair, makeup, and clothing. Luckily for everyone, the hot Tokyo summer weather has started to cool, so Harajuku Fashion Walk participants could enjoy their time out on the street without overheating. This event featured a few more participants from outside of Japan than the Spring Harajuku Fashion Walk that we covered earlier this year. It was great to see plenty of new faces!
For those not unfamiliar with Harajuku Fashion Walk, it's an event started with the goal of creating a supportive environment for participants to dress up in whatever fashion they enjoy. The organizers (HFW is run by a committee made up of participants) aim to bring people together through fashion so that everyone can feel confident dressing in their own individual style. Harajuku Fashion Walk also hopes to re-create a free positive environment for Japanese young people similar to the famous Harajuku Hokoten before it was shut down. HFW is supported by 6%DOKIDOKI, Super Lovers, and a growing list of other Harajuku fashion brands and shops.
Several of the Harajuku Fashion Walk participants are also regular Harajuku street snap subjects. (You may recognize them if you read Kera, FRUiTS, or other Japanese fashion magazines.) We felt lucky when they invited us to cover the 6th HFW event. A couple of TokyoFashion photographers were out on the street during this Harajuku Fashion Walk. We hope you'll enjoy the pictures, though it's really hard to show the full scene in the midst of the massive Sunday crowds in Harajuku. If you really want to experience Harajuku Fashion Walk, we suggest that you see it in person. If you happen to be in Japan at the right time, you can even participate. Please check the official Harajuku Fashion Walk website for details of their upcoming events!
Enjoy the pictures, and please click on them to see lots more detail in high resolution.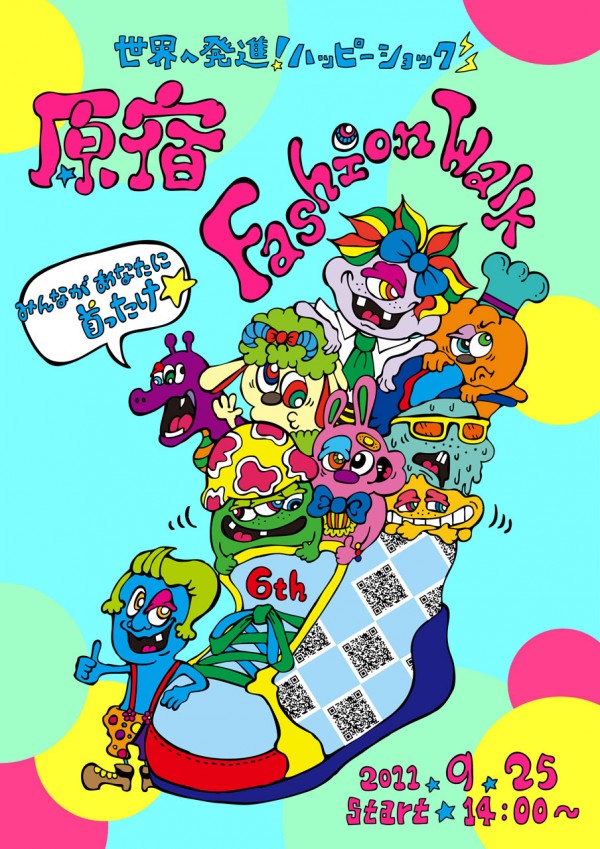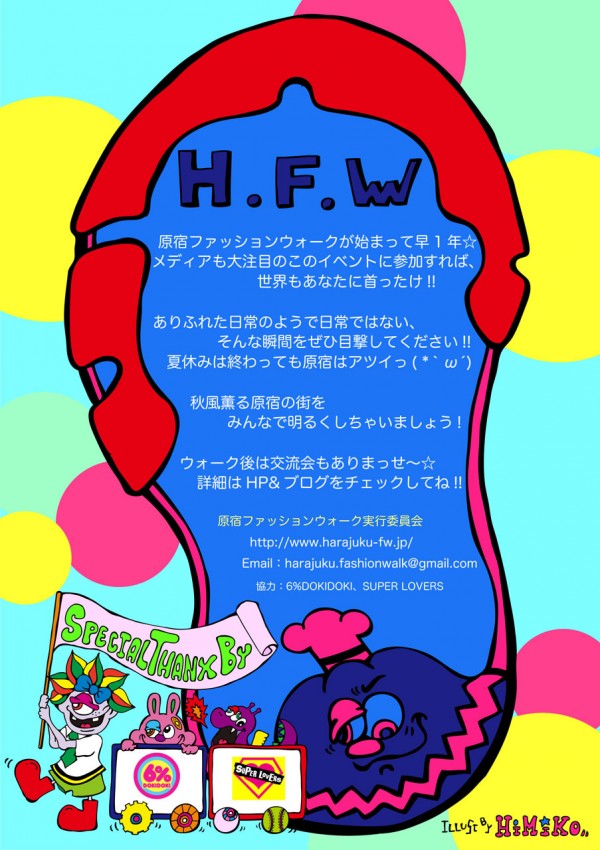 Click any of the HFW photos to blow them up.
Please check these links for more information on Harajuku Fashion Walk: