HEADL_INER 2012 S/S Collection
The 2012 S/S edition of Japan Fashion Week (aka Mercedes-Benz Fashion Week) in Tokyo is under way! Several times each day, TokyoFashion.com's contributors are reporting back from runway shows and events all over town. Be sure to check out all of our Mercedes-Benz Fashion Week Tokyo coverage.
On Tuesday, October 18th, Japanese label HEADL_INER showcased their 2012 Spring/Summer collection on the runway at roomsLINK at belle salle SHIBUYA FIRST.
Roberto Yoshida was born in Okinawa, Japan in 1978. He was one of the founders of the popular Japanese streetwear brand Roen. In 2010, Yoshida left Roen and created his collection brand HEADL_INER.
The HEADL_INER 2012 S/S Collection shown at Japan Fashion Week had the theme of "INSULARHYTHM". The designer – born in Okinawa himself – was influenced by Okinawa's island spirit and boldness. The outfits prominently featured leopard prints, leather, and denim. The models who walked in the first part of the show wore boots with feathers attached. Towards the end of the show, another collection was shown which was a collaboration with well-known Japanese motorcycle racer Shinya Nakano. That collection sought to mix fashion and motorsports.
Please click the thumbnails below to check out the full sized HEADL_INER pictures for yourself.
HEADL_INER 2012 Spring/Summer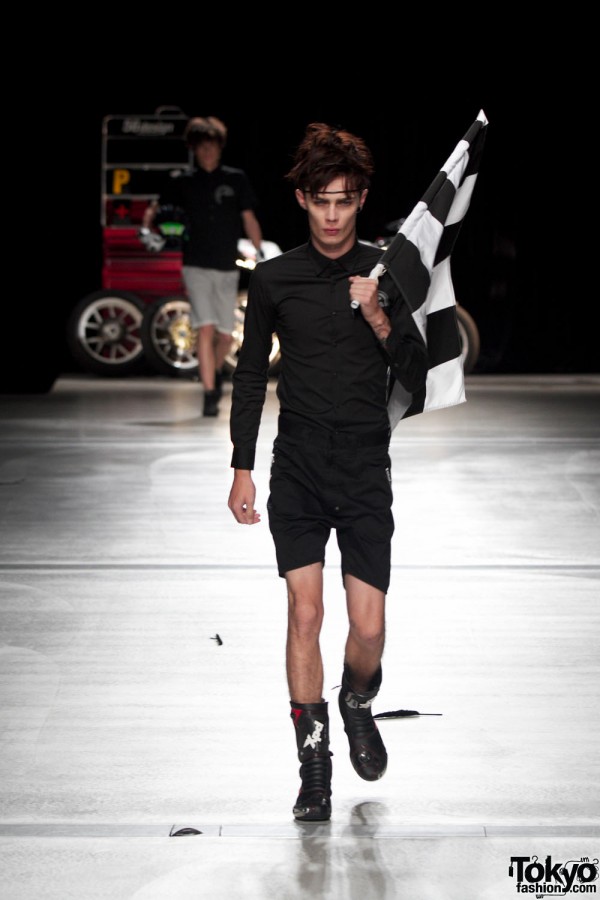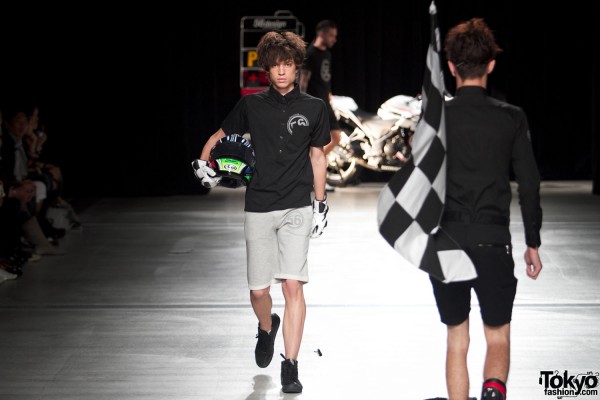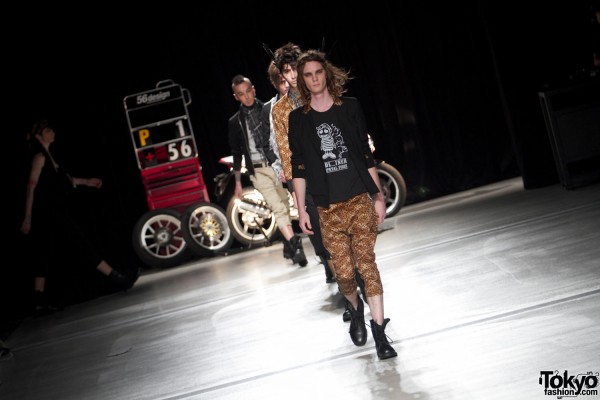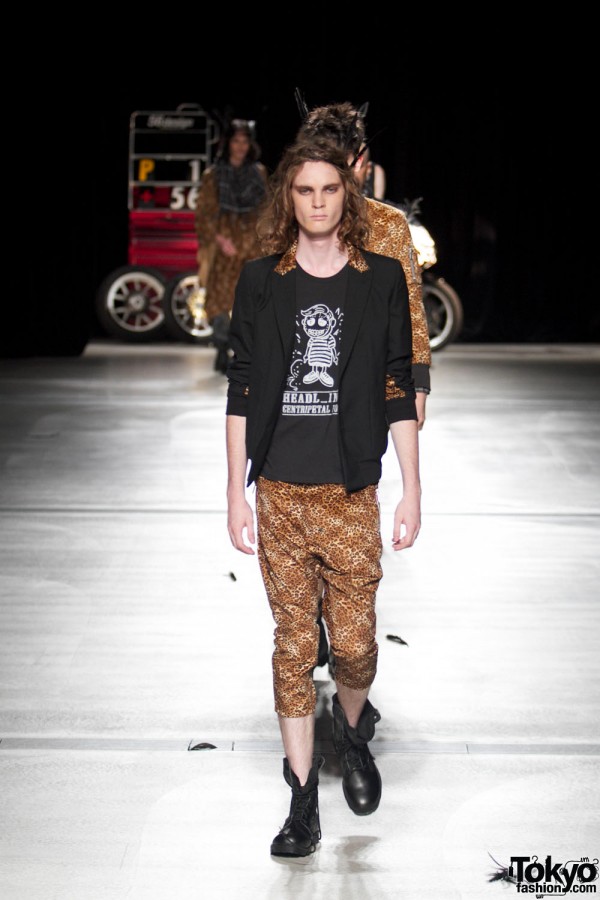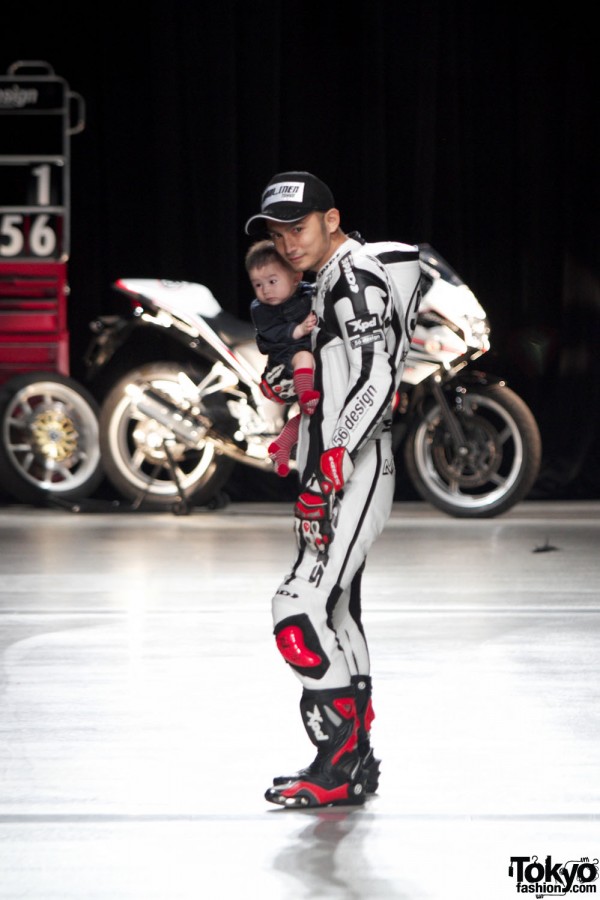 Click any of the HEADL_INER pictures to enlarge them!
External Link: HEADL_INER Official Website
***
About the photographer:
As long as he is behind his camera Will is a happy man. He has photographed everything from the slums of Bangkok to the catwalks of Tokyo. He is a contract photographer for Lonely Planet, his images and photo essays have appeared in Time Out, The Japan Times, Sportswear International and a variety of other newspapers, magazines and guidebooks around the world and his photo essays from Iraq for The Griffith Review even earned him a mention in the Australian book review of the year in 2006. In addition to his media related work, Will also shoots events, portraits, weddings and the occasional CD cover. Whatever he's working on, he always writes about his jobs and how he goes about them at Will Robb Photography.