Japanese Brand Avantgarde Closing Flagship Harajuku Boutique
When Japanese legwear brand Avantgarde opened their underground Harajuku boutique in the fall of 2011, no one could have predicted how big of an influence it would have on the neighborhood – and on the wider Japanese street fashion scene. But nothing lasts forever, especially not in Harajuku.
Brand founder Kazuhiro Watanabe announced this week that his basement-level Harajuku shop – the one that created an Asia-wide fashion boom, launched one of Harajuku's most Tumblr-famous shop girls, and attracted creatives and celebrities from around the world – will be closing at the end of November.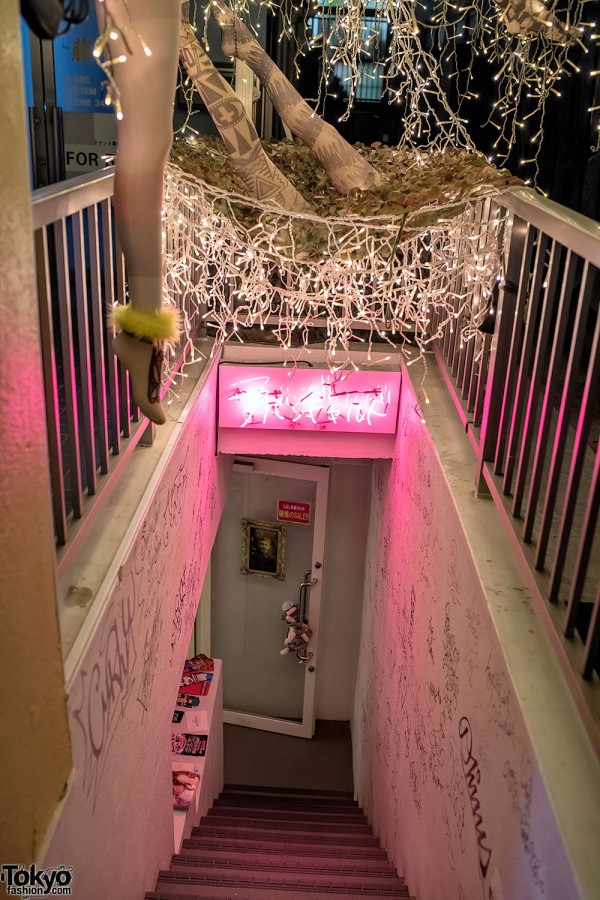 In announcing the closing of the Harajuku shop, brand director Kazuhiro-san promised that Avantarde will be back in a new location eventually. The brand's popular online shop will remain open, and he ensures fans that he's working on a new plan for the future of Avantgarde.
In the three-plus years since opening, Avantgarde Harajuku has become a must-visit destination for hip accessories and street fashion – both of the brand's own design and by an ever-growing roster of underground designers. But when the shop first opened, they were all about legwear.
The in-house graphic tights brand Mam Avantgarde was responsible for launching a massive legwear boom that spread quickly from the streets of Harajuku, across Japan, and into Korea and other Asian countries. Specifically, Mam Avantgarde's exclusive line of tights with Japanese artist Choco Moo could be seen on everyone from Japanese high school girls to the world's most popular J-Pop and K-Pop groups.
It's almost impossible to fully understand why certain trends blow up so big, but one of the key elements of Avantgarde's meteoric rise is easy to pinpoint – Juria.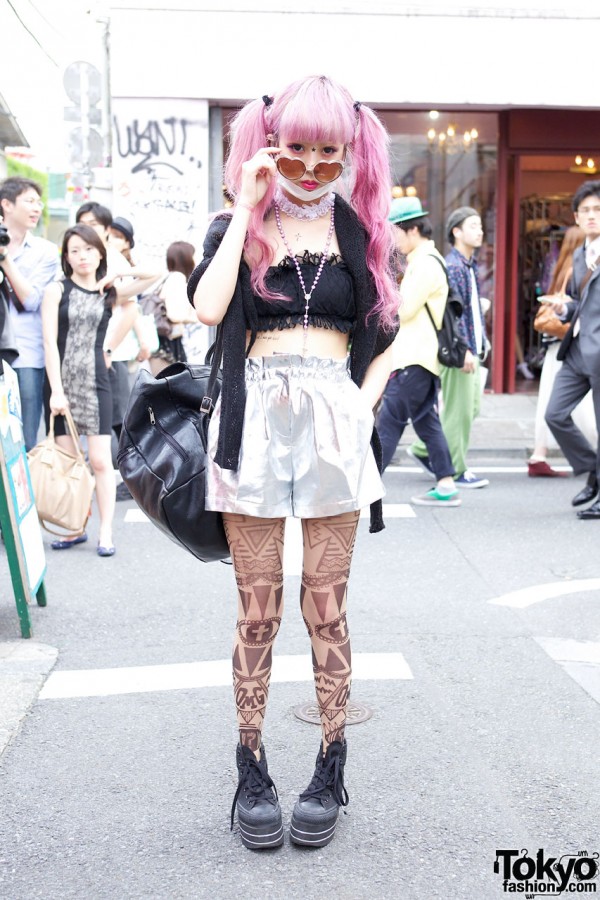 Juria Nakagawa was a 16-year-old high school student when she began working at Avantgarde Harajuku. Three years later, Juria has moved on (though we still see her regularly), but the Japanese street fashion scene will never be the same. Juria's mix of bad girl kawaii, sexy street, 1990s and heavy metal influences caught everyone's attention – none moreso that the legion of young girls across Japan who look to Harajuku for fashion guidance. Suddenly, anything that Juria wore was cool – and in demand. As an Avantgarde shop girl, Juria's outfits more often than not included graphic tights. Another piece of the puzzle fell into place.
Celebrities, stylists, and creatives – from Tokyo and around the world – descended on Avantgarde between 2012 and 2013, evidenced by the wall of signatures that greets customers descending the stairs into the shop. While the success was fulfilling to Avantgarde's founder Kazuhiro-san, he also began to speak out about his frustration with the number of companies bootlegging his original designs.
Even as the tights boom peaked, Avantgarde's inventory of non-legwear items expanded. By the time Kazuhiro-san announced the closing last week, a large amount of the boutique's floorspace was dedicated to edgy accessories and underground fashion collections that have no direct connection to the legwear for which Avantgarde is best known.
Those looking for an easy answer as to why Avantgarde Harajuku is closing might point to a simple boom and bust. While tights are still popular in Japan, they are nowhere near the must-have item they were a couple of years ago. But we think that would be too simple. The more likely answer lies with Avantgarde founder Kazuhiro Watanabe.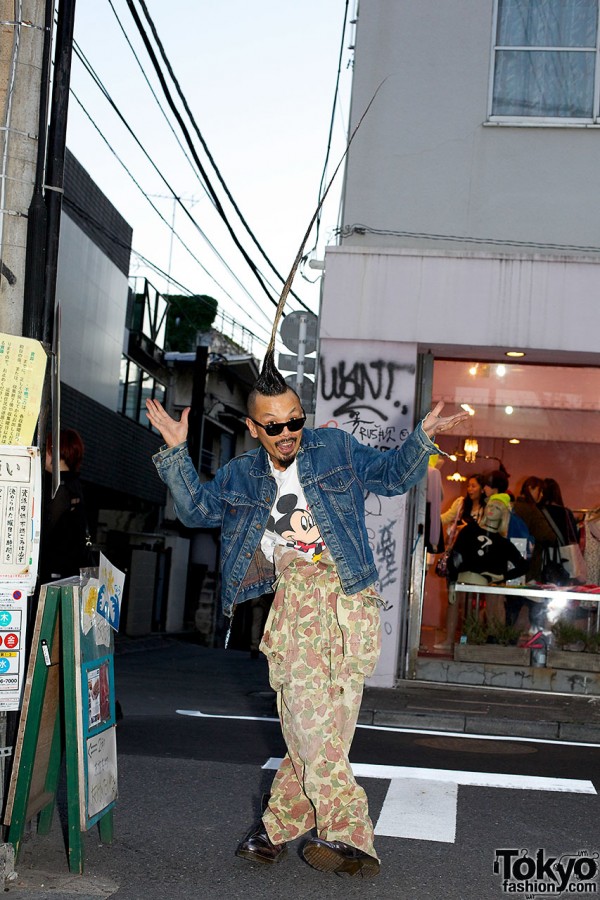 Kazuhiro-san has worked in the Japanese fashion industry for many years, yet he is anything but your typical Japanese businessman. We've never seen him in a suit. He rides his vintage motorcycle through the streets of Harajuku on his way to and from work. He sports several large tattoos. And he's listed in the Guinness Book of World Record's at the man with world's tallest mohawk (123cm).
Kazuhiro-san wants more out of life than just paying the rent and making a few bucks. He's achieved a lot with Avantgarde so far, and he says there is more to do – he just doesn't want to do it in the same way as before. Here is his official statement about Avantgarde Harajuku's closing, and the future of the brand (translated into English by TokyoFashion):
Greetings, friends

We have decided to temporarily close our Avantgarde Harajuku main store, starting on November 24.

We are quickly seeking a new location and are thinking of interesting plans. We will announced them sometime soon, but as of now they remain completely undecided. In truth we would have liked to tell you where we are moving, but we are sorry that we can't and we have only this announcement to make.

We will restart from a new place of When? Where? What?

If we have imagination, we believe that we can surely do something and we will continue working as hard as ever before.

For now, we will begin strengthening the mail-order business from the new office.

For the time being, you can purchase products from our mail order shop.

We apologize for the inconvenience to everyone that has always kindly visited the shop and we hope that you will understand.

We are now holding our last sale at the Harajuku main shop, and so please be sure to come see us during the final days of Avantgarde Harajuku. We would be glad to see you enjoying your shopping.

Thank you.
We will let you know when we have more information on Avantgarde's future plans. In the meantime, please visit the brand's official website and online shop to keep up with the brand after November 24, 2014.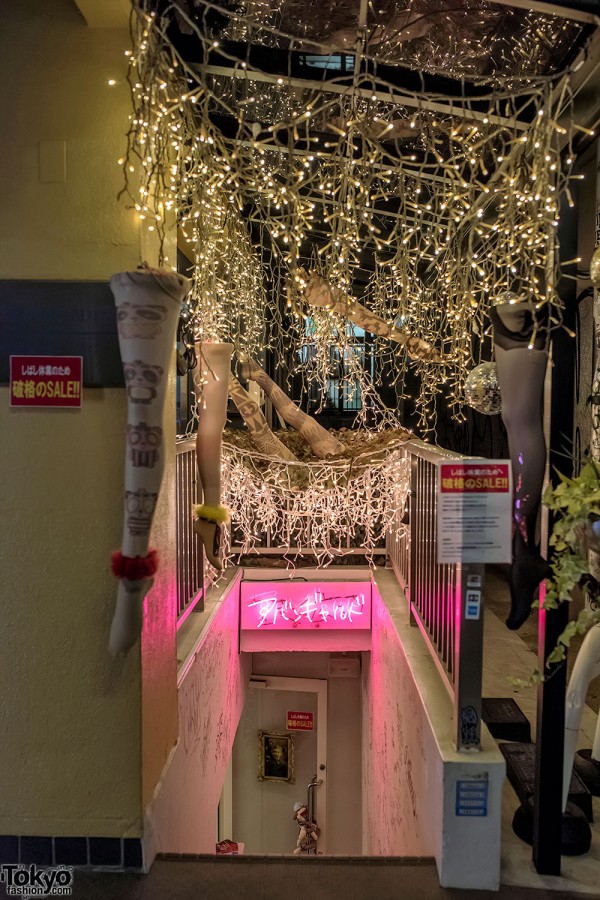 If you'd like a little more nostalgia, see our original Avantgarde Harajuku shop profile from 2012.