LaForet Grand Bazar Summer 2009
This weekend is LaForet Harajuku's Summer 2009 Grand Bazar. What does that mean? It means a tree covered in balloons, and really cheap prices on clothing by some of the coolest brands and shops in Tokyo. It also means that this weekend is going to be crazy busy in Harajuku. If you're planning to take a stroll down Takeshita Dori this weekend, you better be ready to take your time.
We hit LaForet on Friday and took photos of the mayhem at the entrance. There seems to be sample sales and other random discounts out in front of the building on a schedule where different LaForet shops have sales at different times. You need to time the sales of your favorite brands if you want to get the best deals.
Also, the advertising campaign for this Grand Bazar is…well…bizarre. The motif of the ads seems to be foreign girls with balloons in their shirts to make it looks like they have huge breasts – believe it, or not. On the LaForet website, they even have video of some gaijin girls bouncing around with balloons inside their shirts. Crazy!
Here are the promised photos, complete with fashion, and girls with big balloons: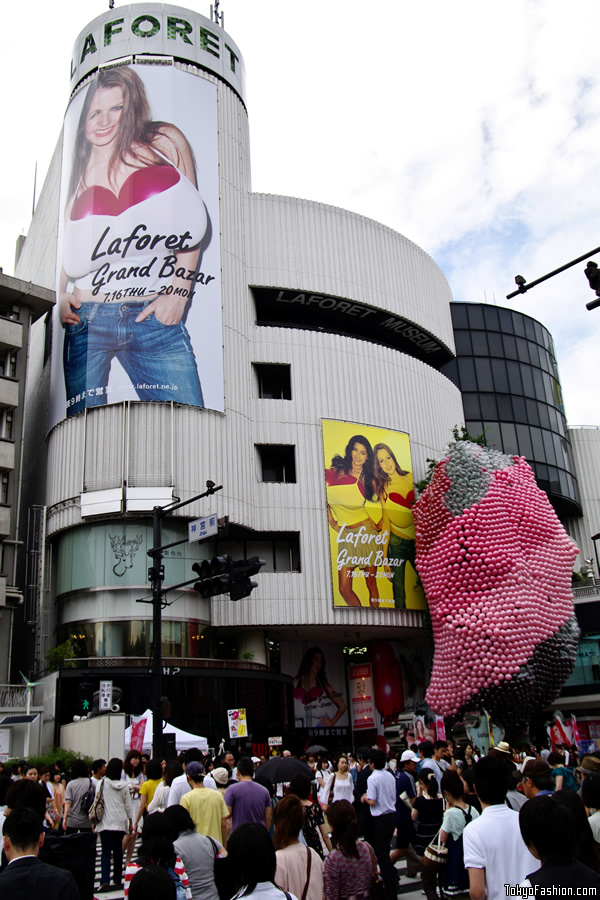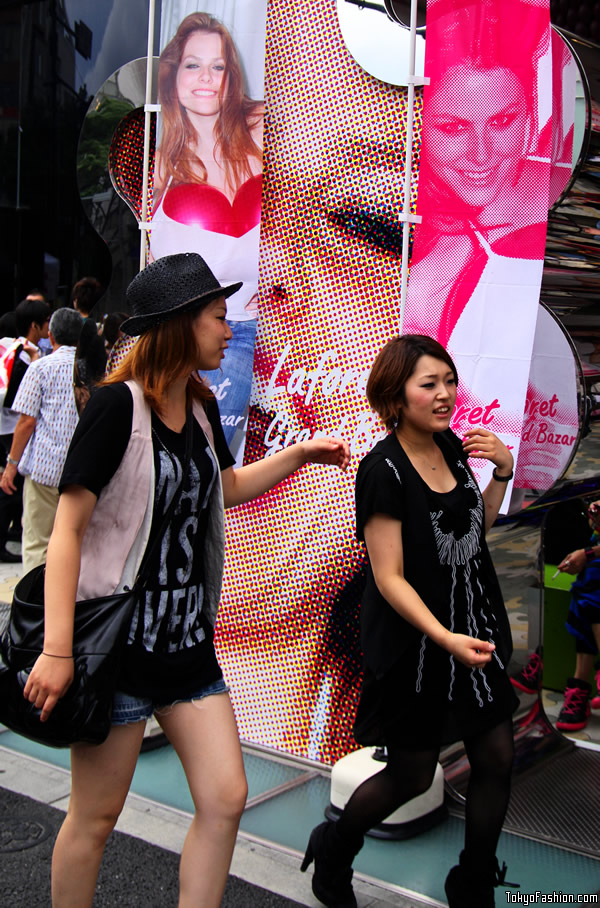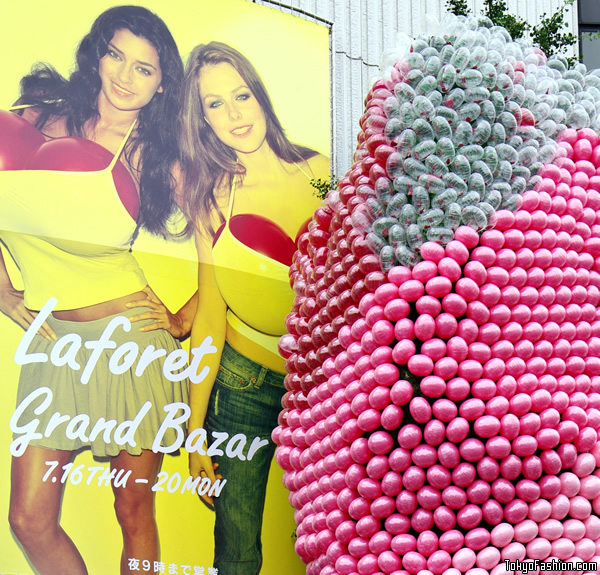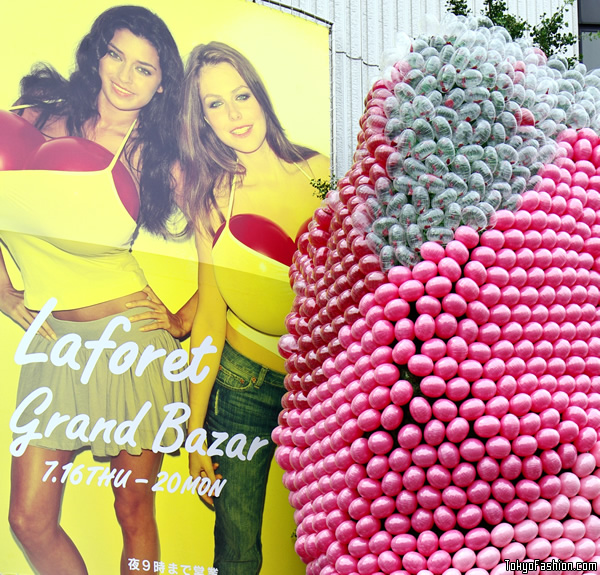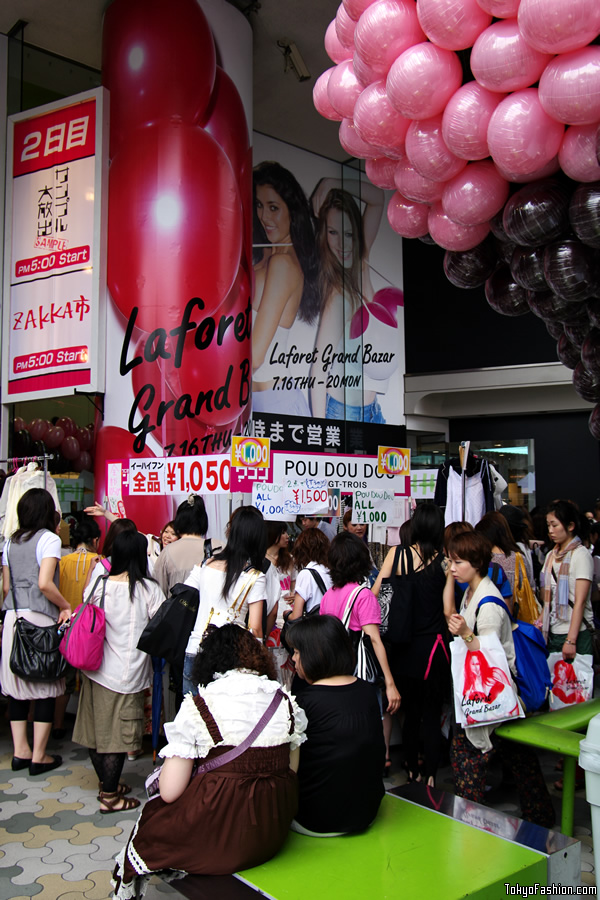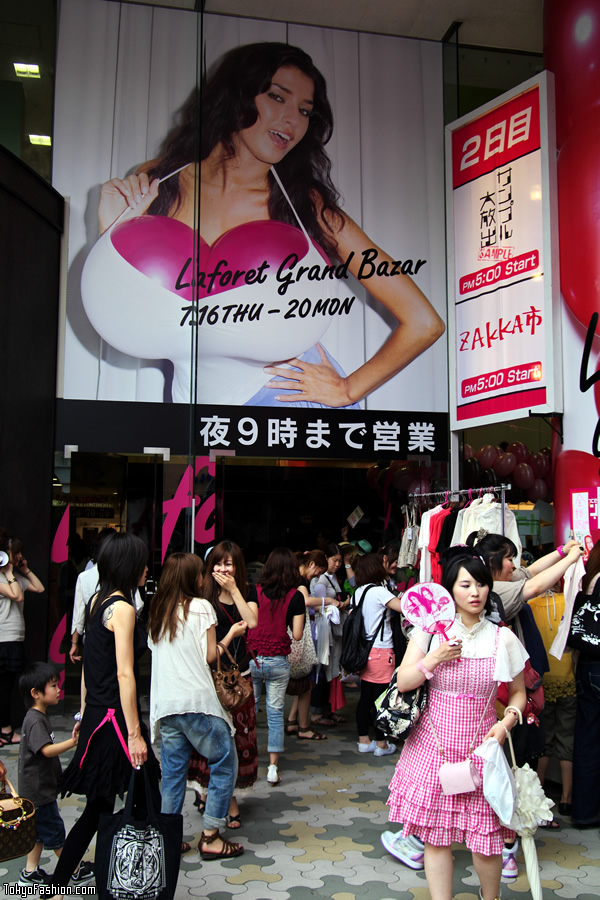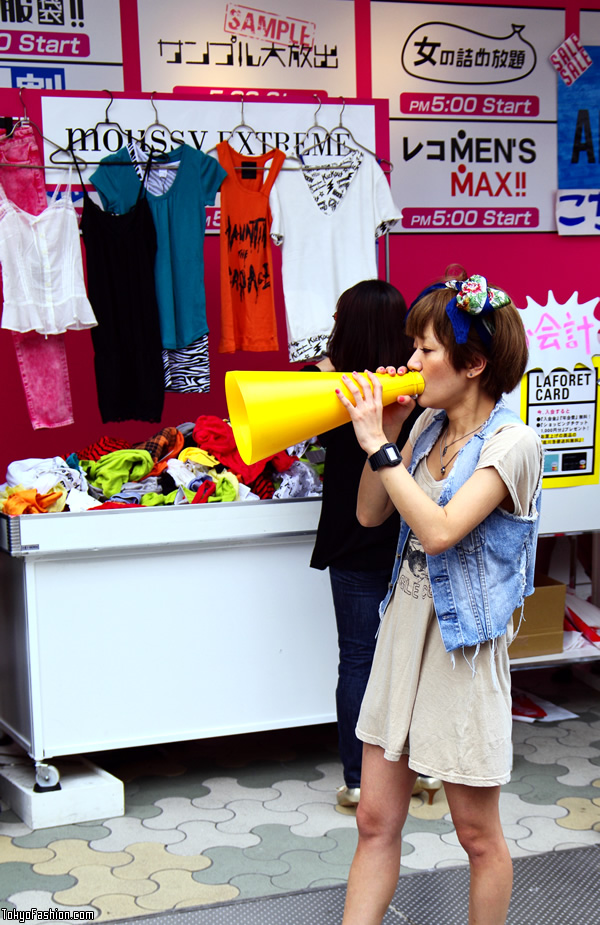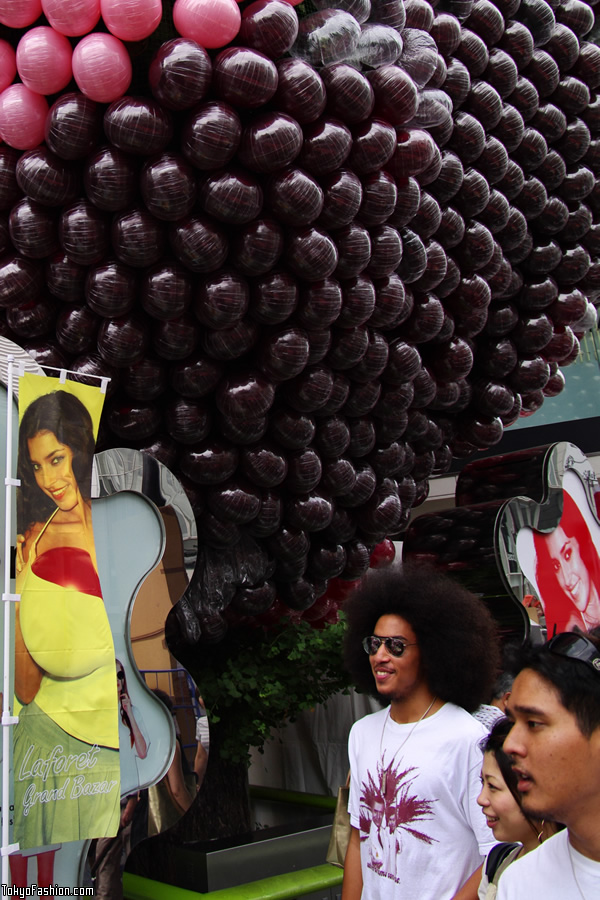 The LaForet Grand Bazar Summer 2009 edition ends on Monday night.