LaForet Harajuku Grand Bazar Summer 2010
Rainy season seems to be over in Tokyo, the sun is blasting, and the humidity feels like it's at about 150%. That can mean only one thing – summer has arrived. What does the start of summer signify in Harajuku? It's Grand Bazar time! Twice a year, LaForet Harajuku holds their massive Grand Bazar sale. Besides New Years, these are by far the biggest fashion sales of the year in Harajuku, drawing tens of thousand of shoppers a day to LaForet and packing the streets of Harajuku.
The Summer 2010 LaForet Grand Bazar started Thursday, July 15th, and runs through Monday, July 19th. The lines are long, but the bargains to be had are unbelievable – with some well-known Japanese brands selling clothing and accessories at over 90% off the usual price. Sure, some of the items are from the Spring collections – but at these prices, it's very hard to resist!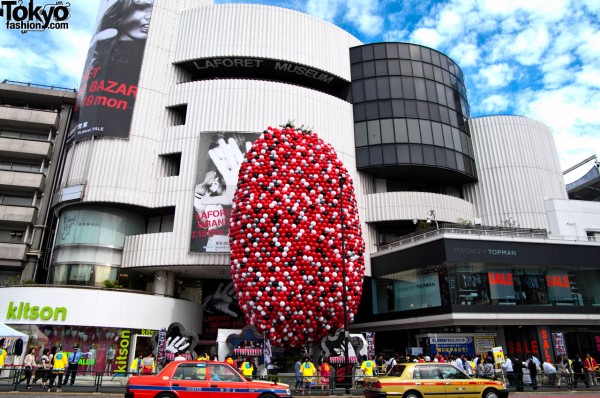 This year, LaForet has jumped on the Twitter bandwagon in a big way. Besides having a LaForet Sale Twitter account and a TwitPic account (where you can see daily updated pictures taken inside various LaForet shops), they have also created a special promotional video which remixes Tweets about the sale with black and white photographs and music from Cosa Nostra featuring Momoko Suzuki.
Tokyo Fashion's photographers were on hand as the doors opened on Grand Bazar at 9am this morning, and made a return visit later in the afternoon to take photos of the crowds that appear after work/school. We also found Grand Bazaar shoppers who were nice enough to pose for street snaps with their purchases. Please enjoy the photos – and don't forget to click on the small pictures below to see high resolution versions.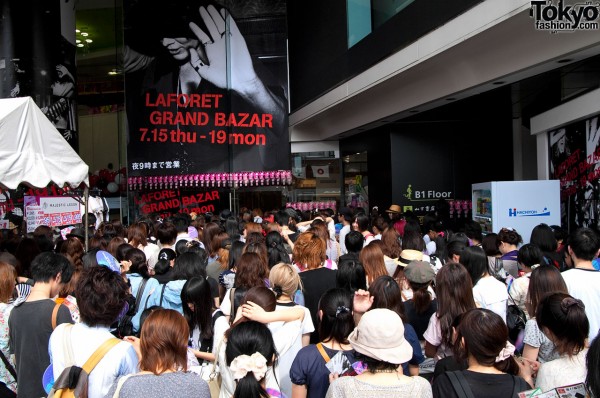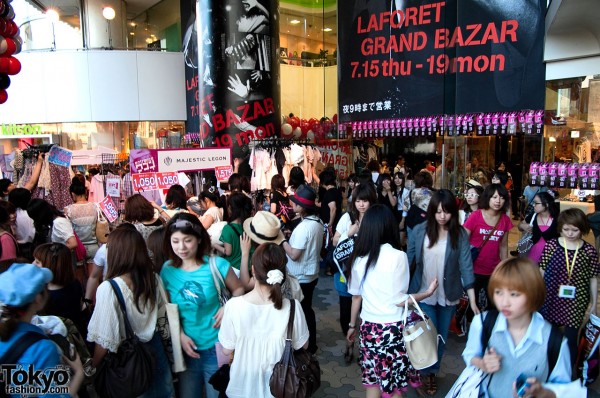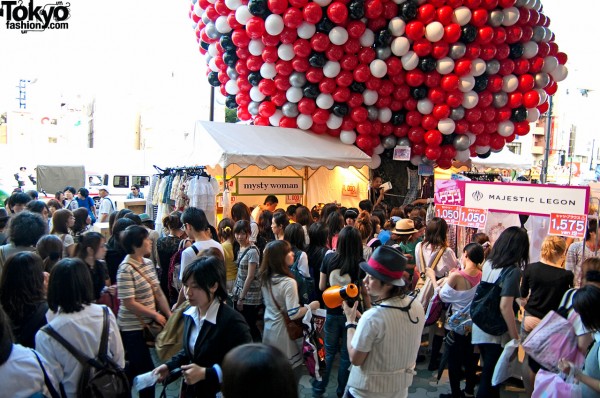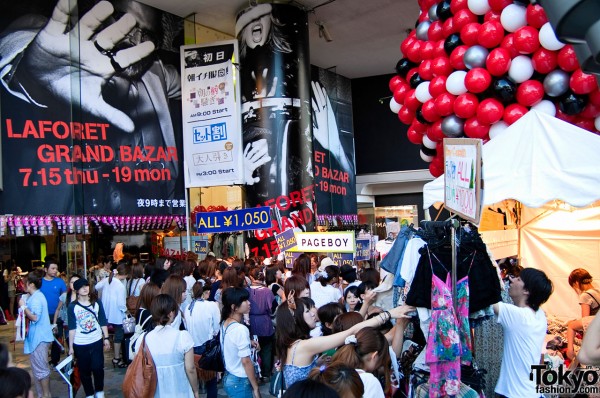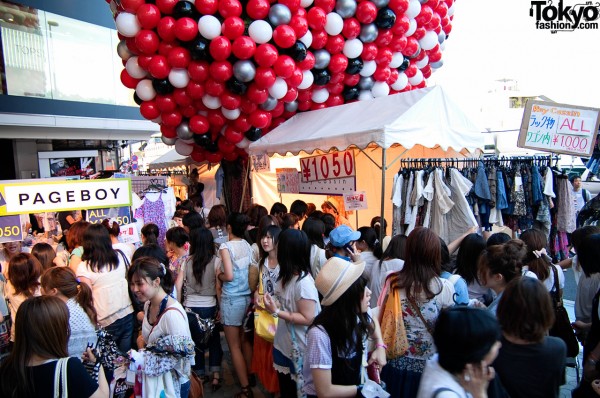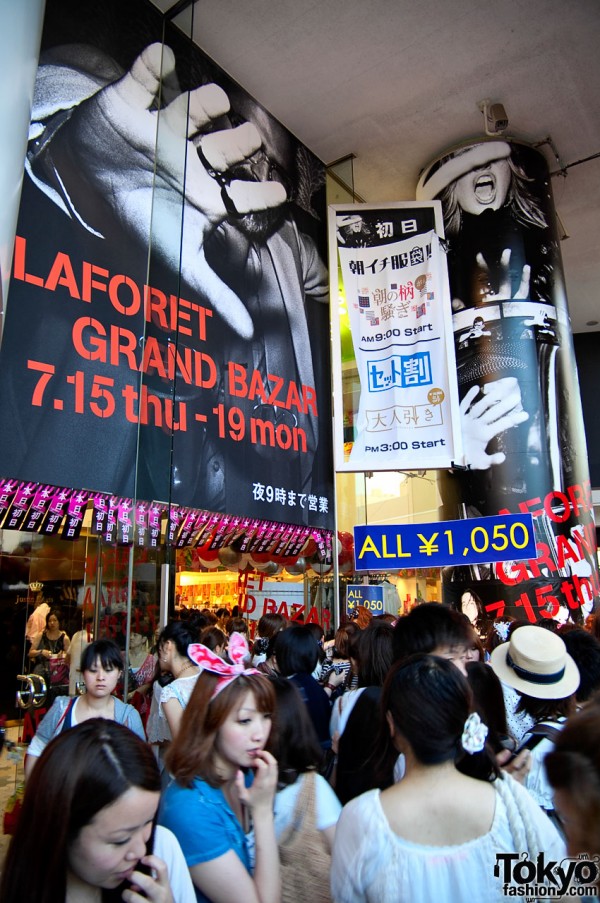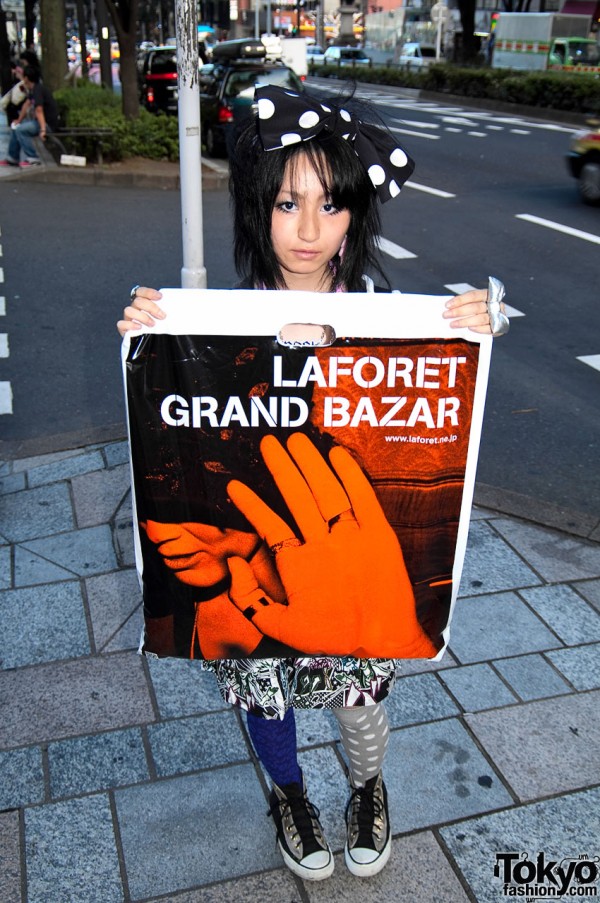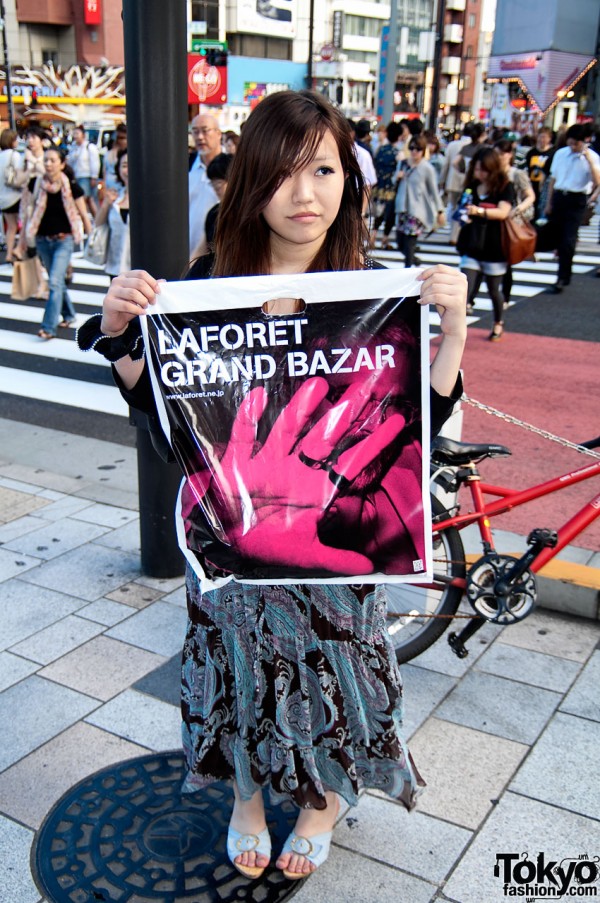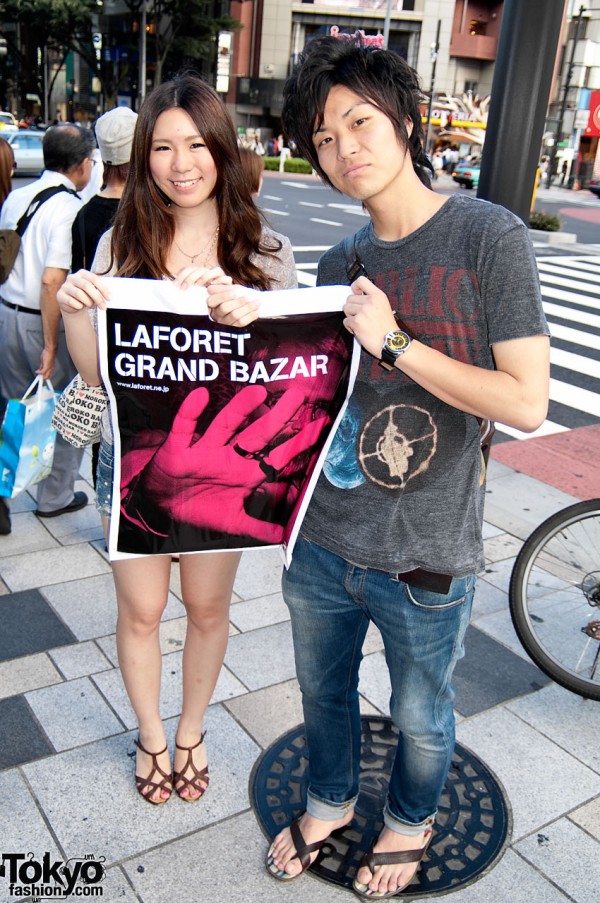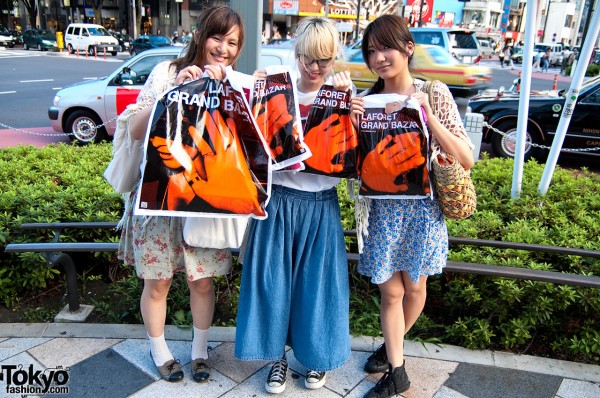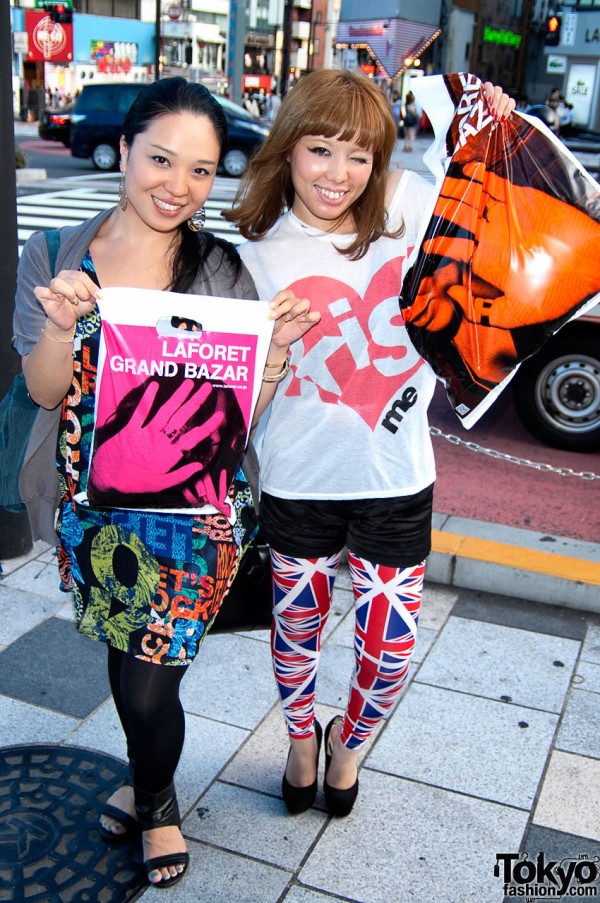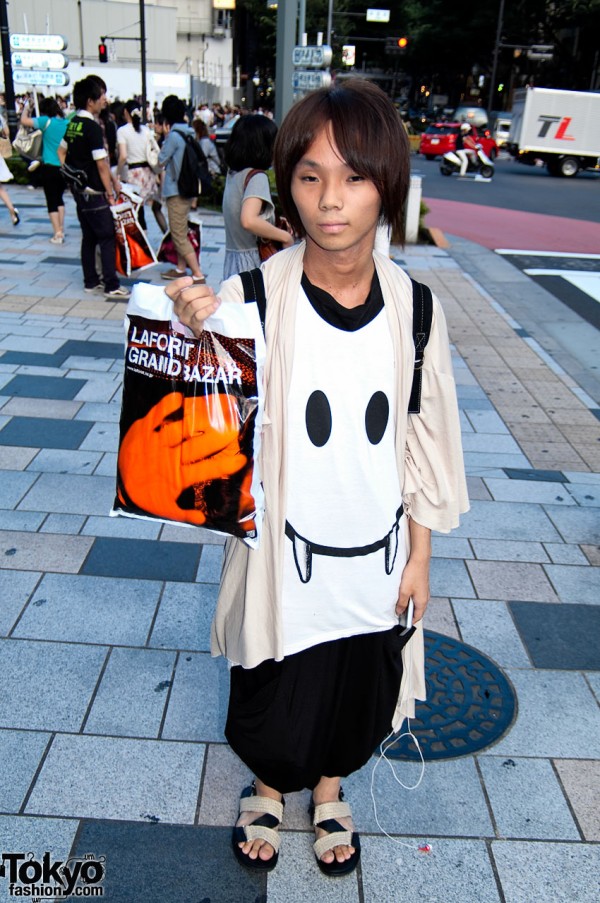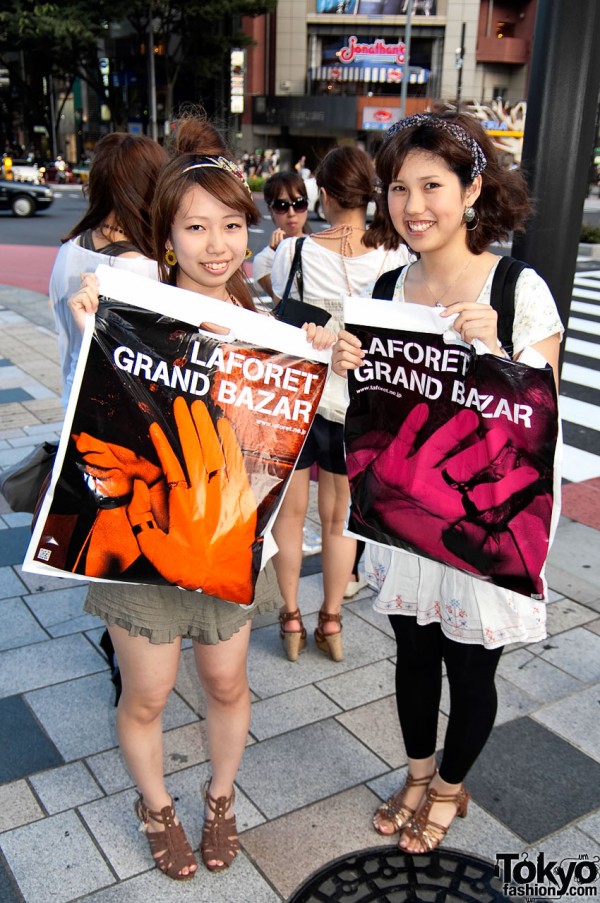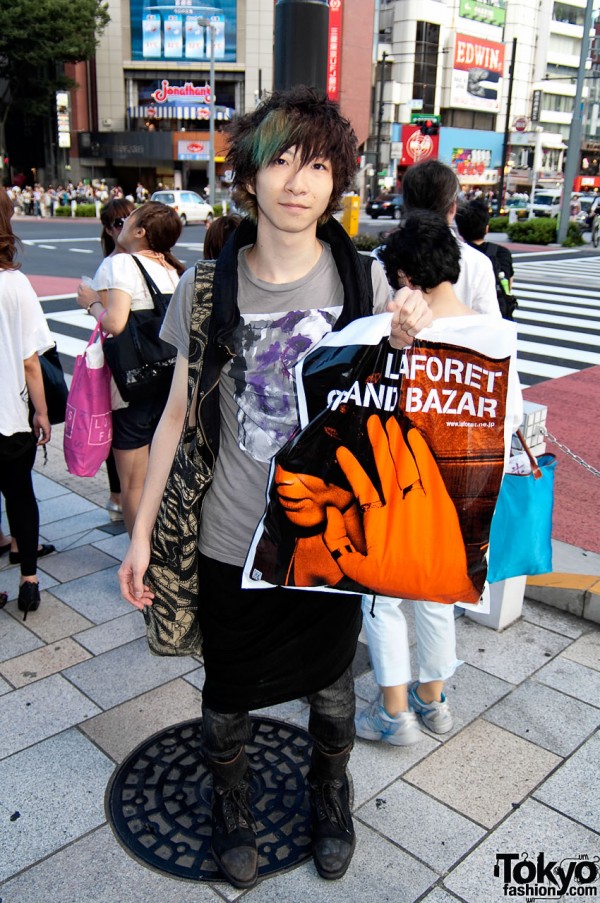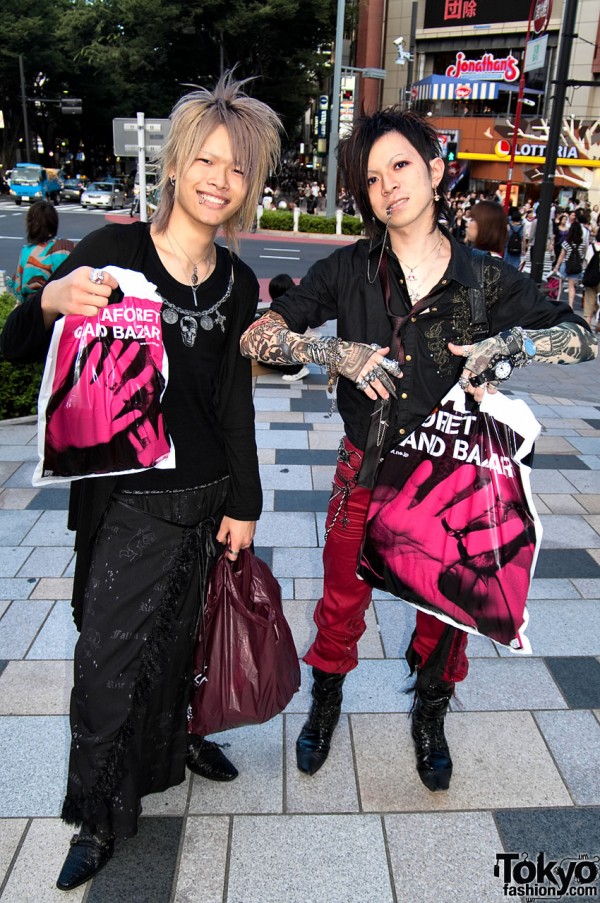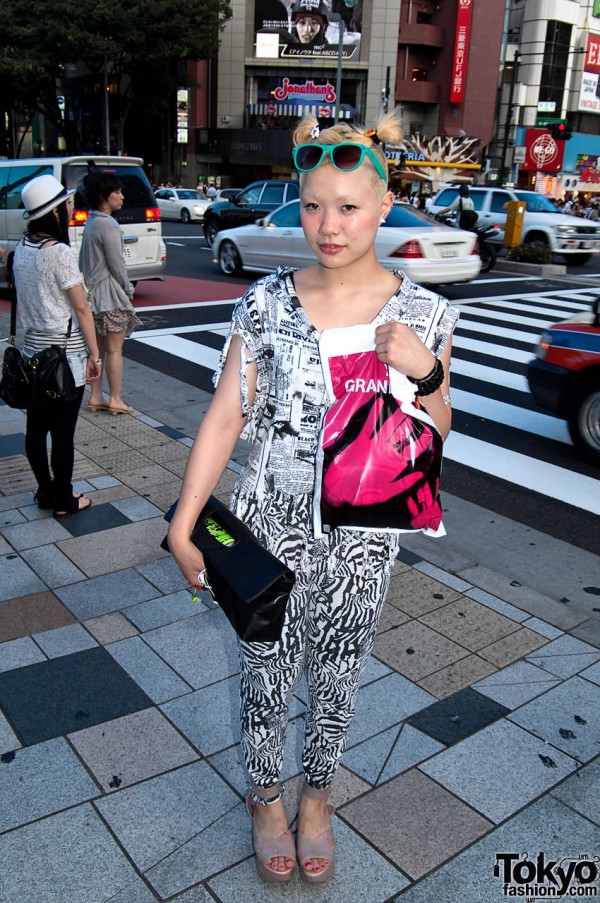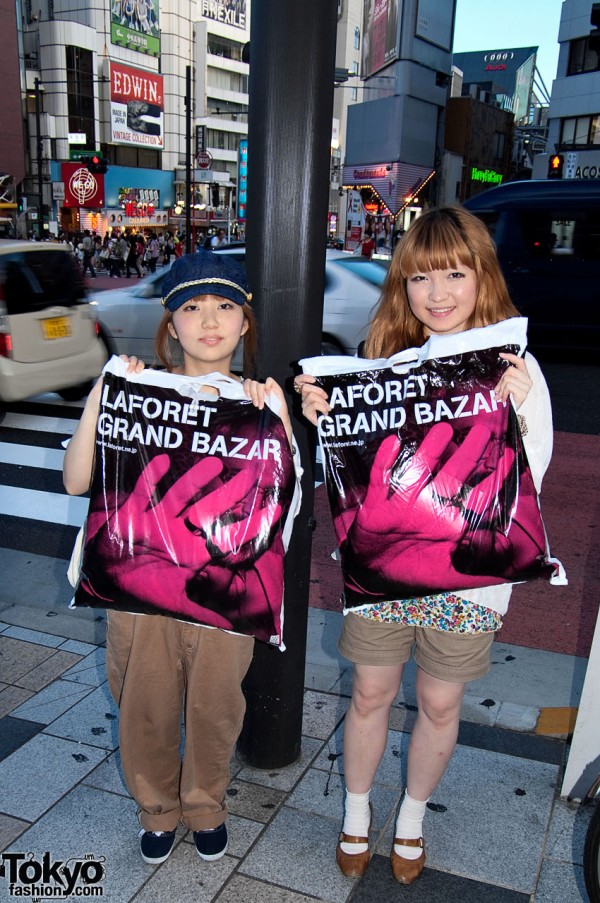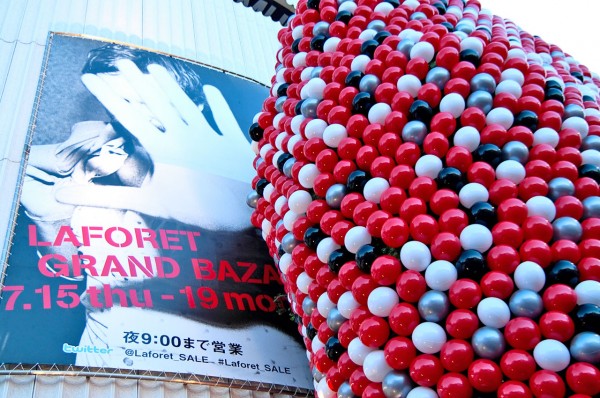 The LaForet Harajuku Grand Bazar Summer 2010 edition runs through Monday July 19th, so check back for more updates – and more pictures – soon!
Official Website: LaForet Harajuku