Nicky Hilton Tokyo Fashion Launch Pictures
"Sugoi!" was the word of the day – or, at least, the word that reverberated over the fourth floor of Shinjuku's Odakyu department store as Nicky Hilton met with fans and press on Monday to discuss the launch of her fashion line in Japan.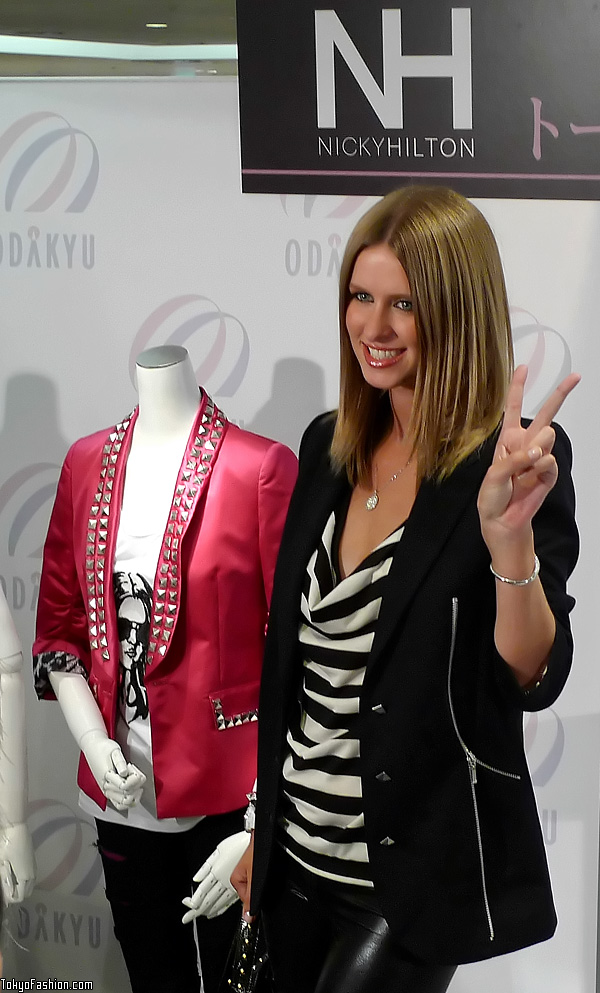 "I love Japan! I love Japanese fashion!" exclaimed the heiress-turned-designer, sleek in shiny black leggings, a black zipper-adorned blazer, and black patent leather high-heeled platform pumps. She later removed the blazer to show off the cute black and white striped top she wore beneath.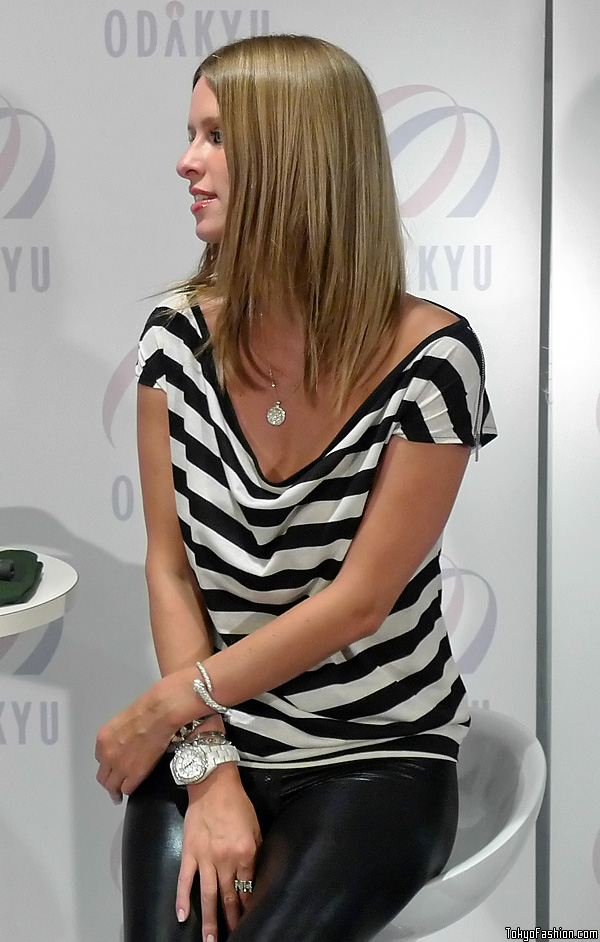 Hilton's trip to Tokyo – which she said was her 15th visit to Japan – was business mixed with pleasure, as she spent her time promoting her clothing and accessory line. She described her time at Sunday's Tokyo Girls Collection as "very cool". Hilton went on to comment on the various pieces from her collection. She described how each piece exemplified her brand's concept of "luxurious simplicity and accessible luxury". Moving from a leather jacket to a studded blazer to the band jacket she proclaimed as her personal favorite item of the collection, Hilton told her fans how each item could be worn both dressy and casual.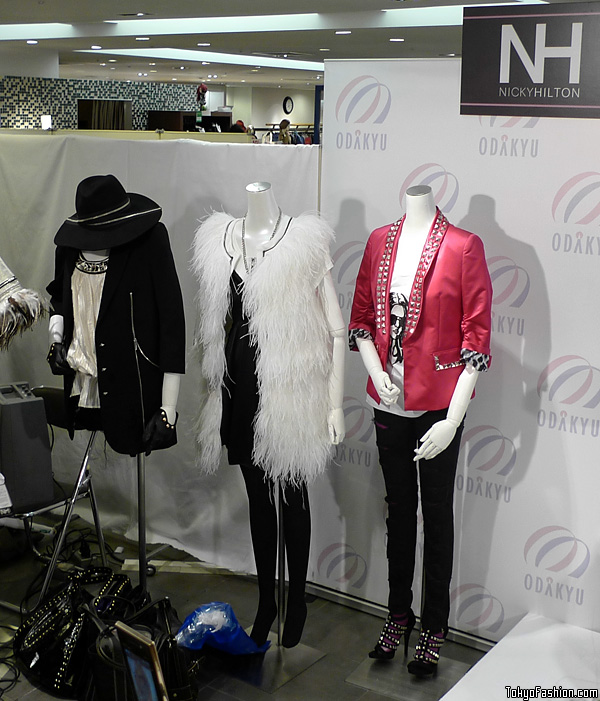 Hilton first posed for her fans, then even posed with a few lucky attendees. Though mostly female, the crowd was dotted with a few men. One stylishly suited Japanese guy presented Hilton with a fan welcoming her to Tokyo, which she signed for him.
In addition to a chance to see and hear Nicky Hilton in person, attendees could also purchase a limited edition t-shirt featuring an image of Nicky herself. The graphic on the shirt was made from a photo of her taken in New York. The goods could be had for ¥3,000 (approximately US$30) for the basic tee and ¥4,300 (around US$43) for the spangle version.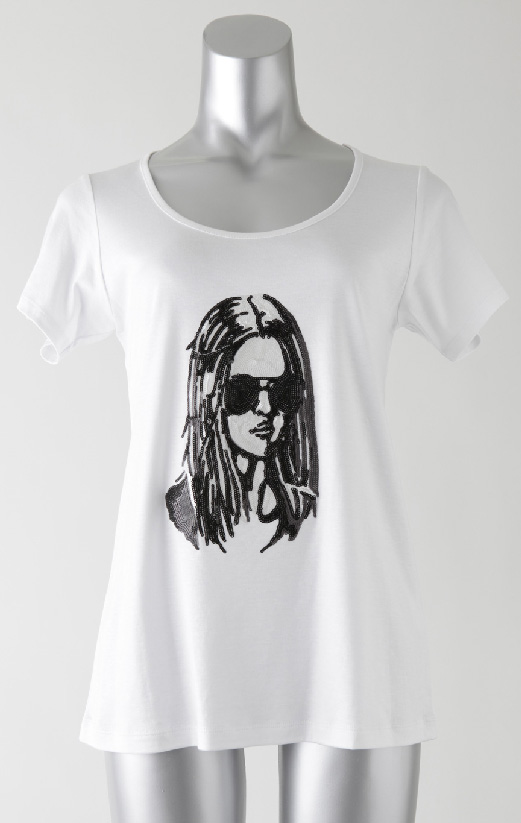 Nicky's new fashion line will be available from October 1st through 13th at the Odakyu department store adjacent to Shinjuku Station. The Odakyu Shinjuku main store's address is: 1-1-3 Nishi-Shinjuku, Shinjuku-ku, Tokyo, Japan.
Here are more exclusive pictures from the event…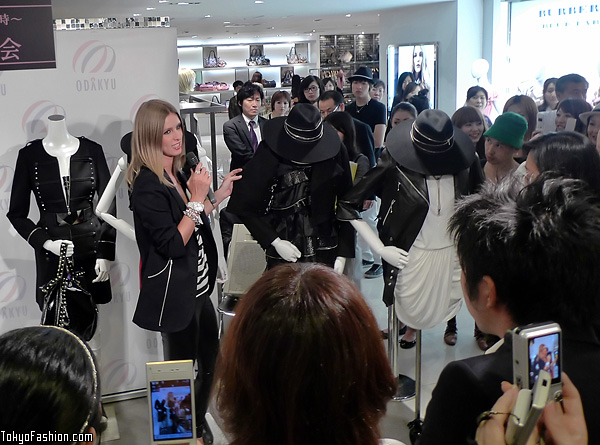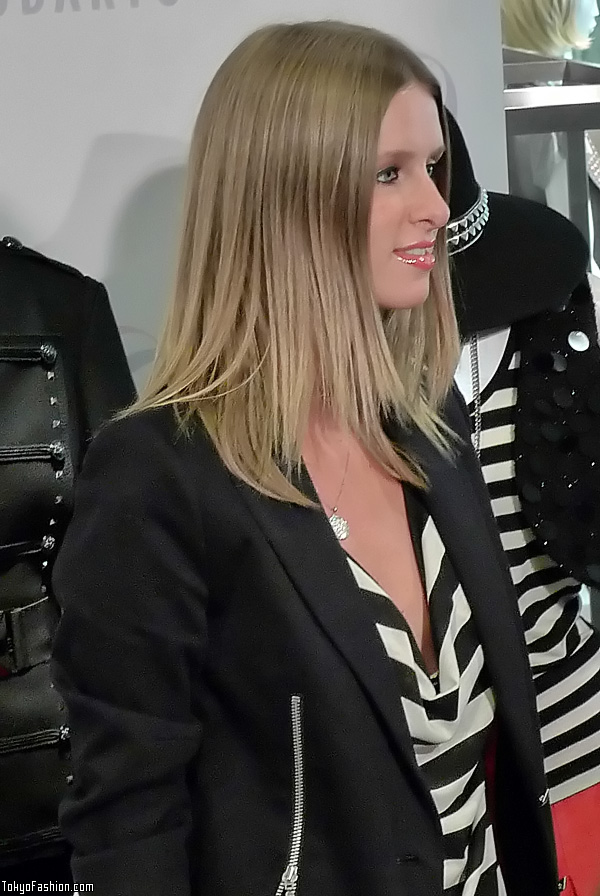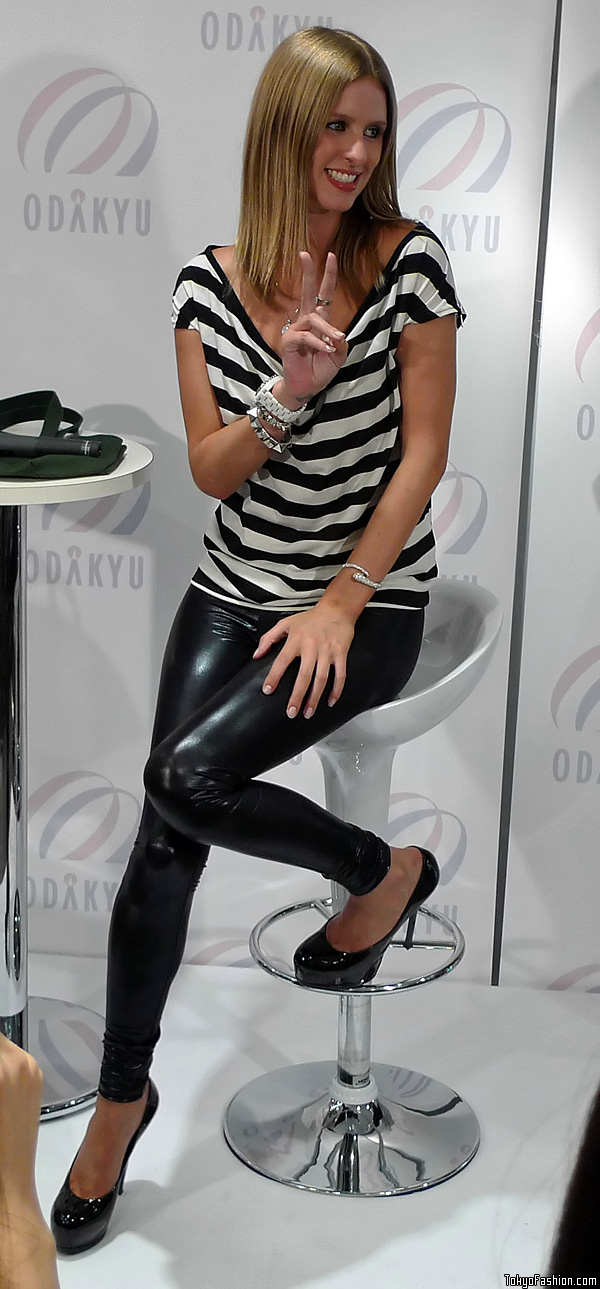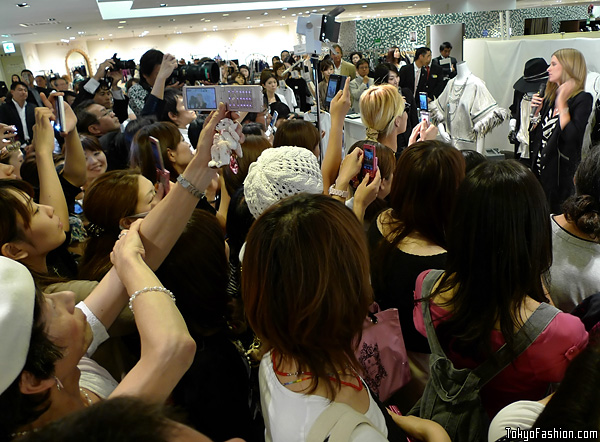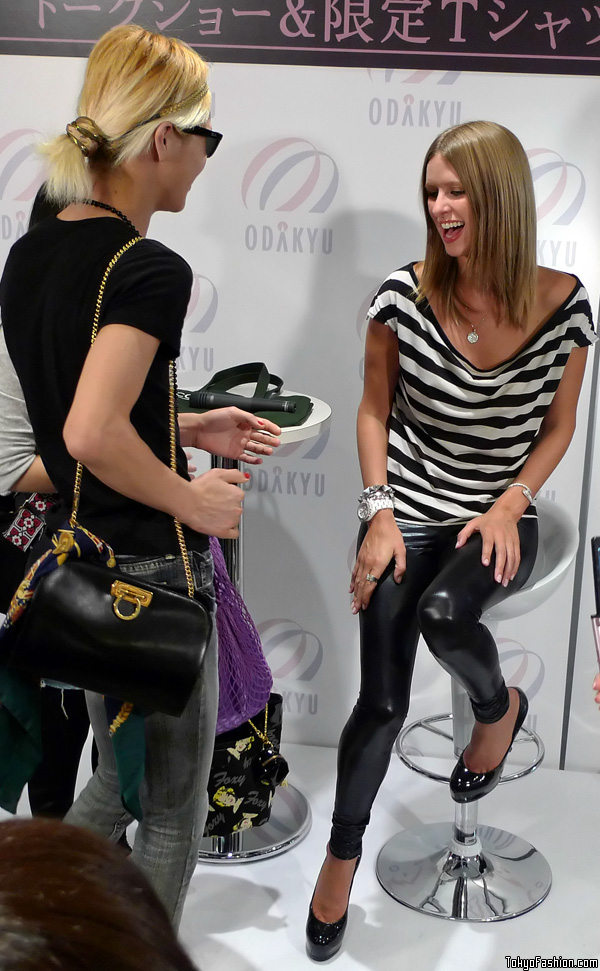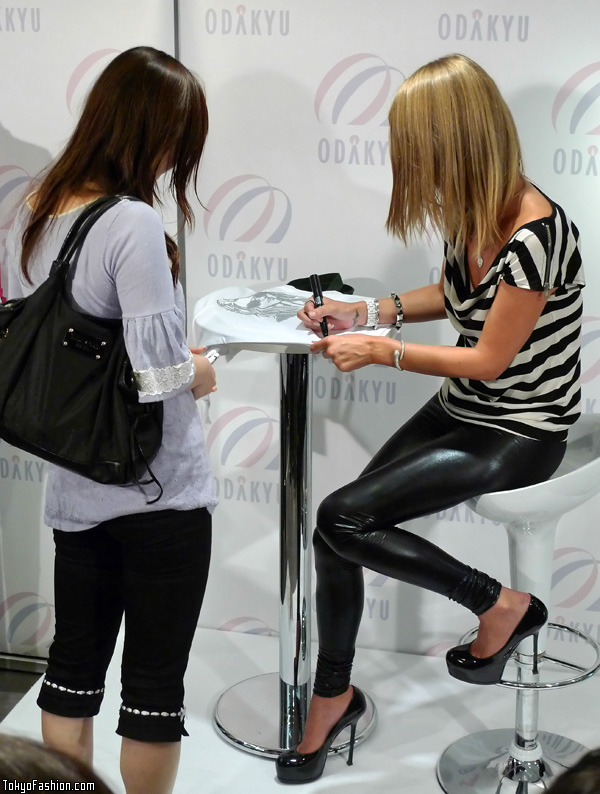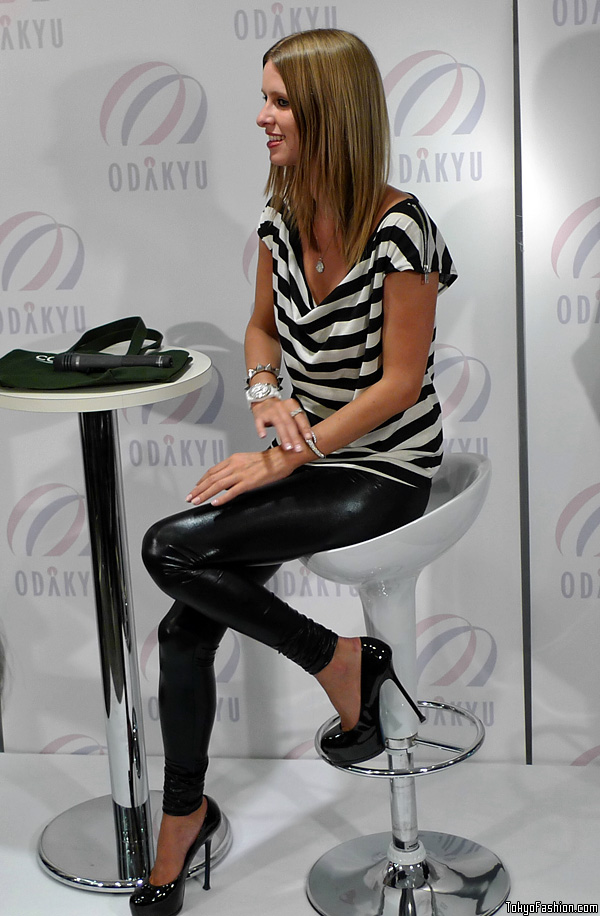 For more info, the official website for Nicky Hilton's Japanese fashion brand is here.