Spank! – Japanese "80s Pop Disco" Fashion in Tokyo
Sayuri Tabuchi, aka Tavuchi, is a well-known fashion figure in Tokyo. For years she's been running Spank!, a hugely influential store and brand based in Tokyo's Koenji neighborhood. Spank! and its Shibuya sister store Spank me! are perfect for those interested in 80s candy-coated pop culture. In the stores, you can find items such as vintage Vanilla Ice and Madonna t-shirts, Care Bears and everything a fairy-kei follower needs to keep in style.
We sat down with Tavuchi, at her Spank! store, to discuss her brands, fairy-kei and the 80s and her exciting plans for the very near future.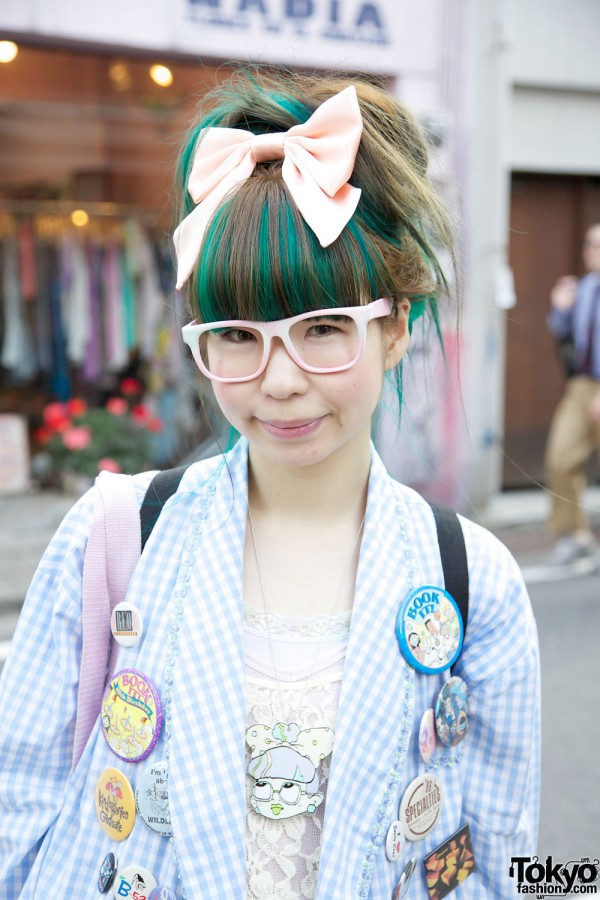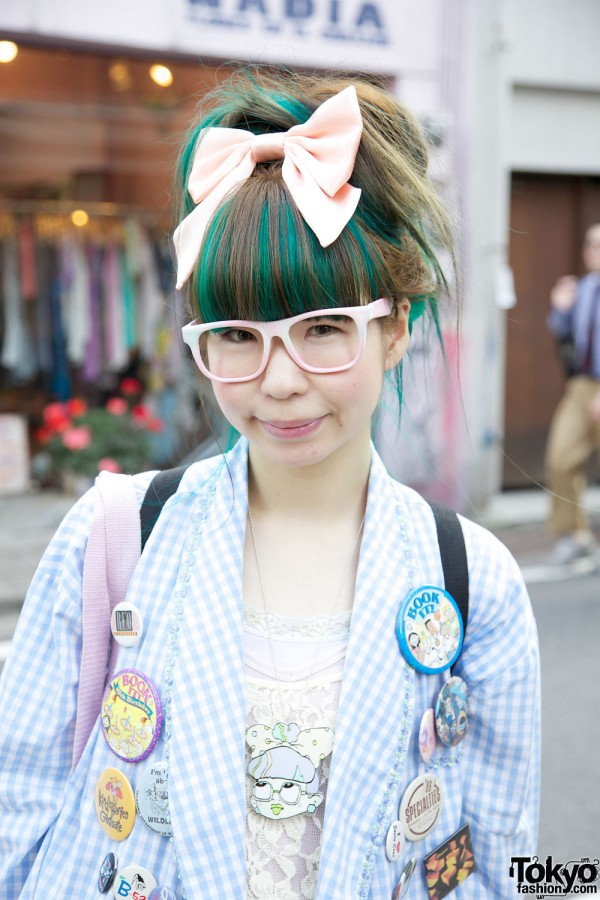 Tokyo Fashion: When did you start Spank!?
Sayuri Tabuchi: I started this shop about seven years ago. It was the 22nd of May 2004.
TF: Why?
ST: I just love 80s culture so much. And at that time I couldn't find a good image that matched my interests in 80s culture. So I started Spank!
TF: Why did you name it Spank!?
ST: Spank (the name) doesn't make any sense. I just like the sound.
TF: What did you do before Spank!?
A: I was at Vantan Fashion School and also working as manager at another used clothing store. After graduating I started Spank!
TF: Why are you so interested in the 80s?
ST: I like 80s American culture so much. My favorite period is 1985-1995. It's not only 80s but I say 80s (laughs). I like the TV show Full House, Popples, Care Bears, My Little Pony and Jem (popular cartoon) a lot. I also like 80s Pop and Rock like 80s Cyndi Lauper, Suzi Q, Madonna and David Bowie.
TF: Do you go the United States a lot?
ST: If I want to buy clothes for winter and fall I have to go to Chicago and New York. But in summer I go to LA or San Francisco.
TF: What kinds of colors do you like when you buy used clothes or when you design your own brands?
ST: I like bright colors so much but I also like subdued colors like we see in stonewash denim. Although I really like to mix colors up!
TF: Can you describe Spank! fashion or style?
ST: Actually I never say "Spank! style" for myself. I don't know why but some fashion magazines and other people call us "Spank! girls" or "Spank! style." Although I'm happy to hear that, it makes me proud, but I don't use the term "Spank! girls" because I like all girls who are interested in fashion. I like to think that anyone who comes here can be a Spank! girl even if they don't always wear Spank! clothes.
TF: What kind of media are you into?
ST: I'm interested in street snap websites more than fashion magazines. Like Drop Tokyo and Ridsnap and of course TokyoFashion.com
TF: Can you tell me about your stores and current projects?
ST: I closed Ticket to Darling at the end of June because it was kind of too much to have three (permanent) shops for me. I was far too busy. So I have two shops now. Spank! here in Koenji and Spank me! in Shibuya. I'm also the designer of Monascas Bananas — it's my own brand. Actually we sell it here in Spank! Spank! and Spank me! are almost the same but a little bit different. Spank!'s theme is "80s pop disco" while Spank me!'s theme is "80s girl's secret room." Spank! is very pop but Spank me! has more girly tastes like lingerie and nightgowns and so on.
TF: Any plans for the future?
ST: Well, I want to have pop-up shops all over the world. Actually the first pop-up shop will be opened this year in Los Angeles. It opens on November 19th. I'm really excited. The shop is in conjunction with Sweet Streets so maybe people can find more details on their website.
TF: Can you talk some more about fairy-kei?
ST: At first the fashion was called Spank! girls. Then just three months later fairy-kei was born. Some magazines said the pioneer of fairy-kei was Spank! but I don't think so. For me Spank! girls and fairy-kei was very different. Fairy-kei includes a lot of different tastes. I think Zipper magazine coined "fairy-kei" and then a month later Cutie used the term and it spread from there.
TF: What are Spank! customers like?
ST: Our customers range from about Junior High School students (12-15) to women in their 30s and 40s. Young people like it because they don't know and want to know more about 80s style and for older customers it reminds them of when they were young.
TF: A huge thank you to Tavuchi and everyone at Spank! for taking the time to talk to us!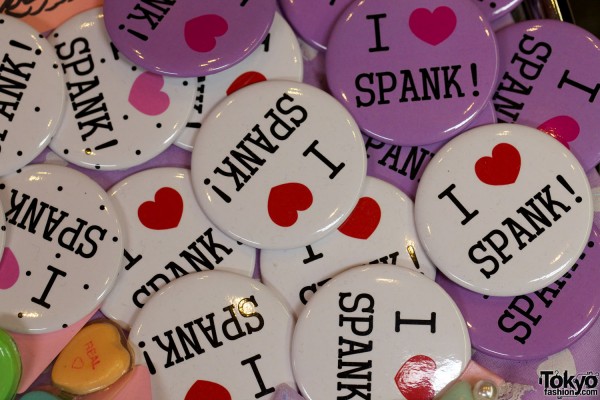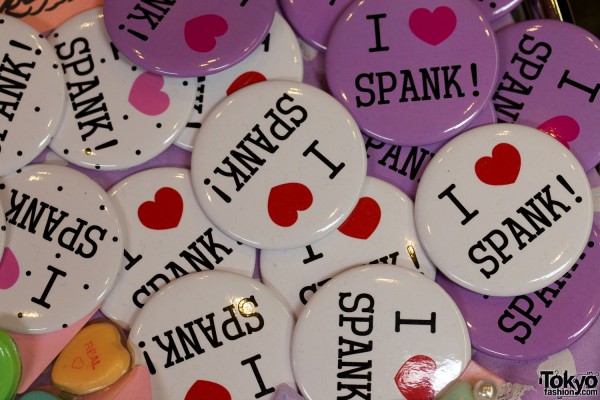 Click any of the Spank! pictures to enlarge them!
Spank! Info:
Spank!: Shiraishi Bldg, 4-24-7-2F Kouenji-Minami, Suginami-ku, Tokyo
Spank! Phone: 03-3317-5690
Spank Me!: Maruei Bldg. #204, 1-9-7 Jinnan, Shibuya-ku, Tokyo
Spank Me! Phone: 03-5456-0681
Article text by Paul McInnes and all shop photos by Will Robb. Tavuchi portrait by Kira.
About the author:
Paul McInnes is a fashion and arts journalist based in Tokyo. He is the fashion editor (menswear) and contributing arts editor of The Japan Times. He is also the Tokyo editor of Sportswear International and contributes to publications such as High Fashion, Dazed Digital, JC Report and Japanese Streets. He has also been interviewed for TV including NHK's Tokyo Fashion Express and lifestyle magazines such as Metropolis and Kaleidoscope magazine.
About the photographer:
As long as he is behind his camera Will is a happy man. He has photographed everything from the slums of Bangkok to the catwalks of Tokyo. He is a contract photographer for Lonely Planet, his images and photo essays have appeared in Time Out, The Japan Times, Sportswear International and a variety of other newspapers, magazines and guidebooks around the world and his photo essays from Iraq for The Griffith Review even earned him a mention in the Australian book review of the year in 2006. In addition to his media related work, Will also shoots events, portraits, weddings and the occasional CD cover. Whatever he's working on, he always writes about his jobs and how he goes about them at Will Robb Photography.