Tag
plushie keychains Japanese Street Fashion
Browsing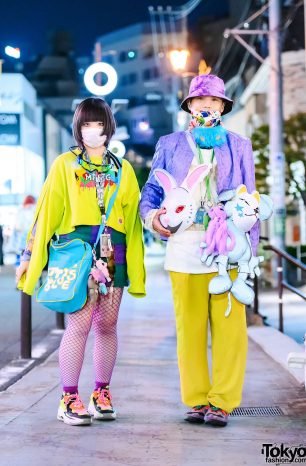 Japanese student and architect dressed in color-coordinated streetwear styles with cropped sweatshirt, snakeskin jacket, colorblock skirt, pants and accessories.
Read the full article »
English teacher & fashion accessories accessories designer sporting a rainbow kawaii look while out and about in Tokyo.
Read the full article »
Harajuku teen student sporting a cute pink & white streetwear style with accessories, bags and white sneakers.
Read the full article »