Tokyo Fashion Overview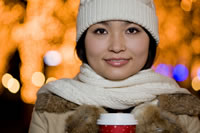 For much of the last 50 years, since the modern fashion industry developed, cities like New York, Paris, London, and Milan have all been centers of new trends, fashions, and brands that have subsequently swept the world. However, since the 1980s when Issey Miyake, Rei Kawabuko and Yohji Yamamoto (among others) burst onto the international scene, Tokyo has steadily risen in the ranks and today is starting to rival the output and popularity of brands from classic European and North American fashion hubs.
Tokyo's Rise to the International Stage
While Tokyo has always been the center and source of fashion in Japan, it is only in recent years that it has started to have a major impact on the trends and styles of other countries throughout the world. Starting with the first showing of Japanese designers in Paris during the 1980s and extending to the burst of new styles and trends and the advent of the Tokyo street scene in the 1990s, international audiences have slowly begun paying more attention to what Japanese designers produce.
Issey Miyake has always been a major name in the industry and while his first shows were in 1983, his Miyake Design Studios are still responsible for many of Tokyo's most enduring trends. The releases of A-POC and Pleats Please are still both hailed as crowning achievements in Japanese fashion and the their repercussions are still felt in today's clothing around the world.
Brands like A Bathing Ape have been around since 1993, but their long standing line of popular shoes and hoodies has become internationally well known and received endorsements from American hip hop artists like Jay-Z, Pharrell Williams, Lil Wayne, Young Jeezy, and Jermaine Dupri. The company was among the first to introduce the idea of exclusivity and rarity in its designs, a tactic now used by companies around the world for limited edition screen t-shirts, denim, and jackets.
Recent endorsements from the likes of Kanye West of Ato Matsumoto or Gwen Stefani's shopping sprees in Harajuku have resulted in massive interest in brand that previously had no audience outside of Japan. Before Kanye West discussed Matsumoto's shoes both in his songs and in interviews, the brand had no international audience. Now the demand for Ato shoes from overseas markets is making the Tokyo based designer hard pressed to keep up with domestic production.
Japanese denim has long been a popular export as well, due in large part to the Tokyo fashion scene's emphasis on quality and originality. Brands like Studio d'Artison and Samurai Jeans use original looms and indigo dying methods to create their denim, producing jeans that are always unique and that have been popular in countries around the world.
Tokyo Fashion Hubs
While Tokyo is the center of Japan's fashion movement, it is a massive metropolis and in that metro area are numerous districts, shopping areas, and small hidden nooks where new trends and fashions have been sprouting up for years.
Shibuya
Shibuya's central position in Tokyo has long been a source of great revenue for retailers and a way to spread new trends through the crowds of teenagers and young adults that crowd the streets. Department stores like Shibuya 109 and its proximity to major shopping districts such as Omotesando and Omotesando Hills and the nearby Harajuku.
Harajuku
If you ask someone from outside Japan about Tokyo fashion, the odds are that Harajuku is the one neighborhood they will recognize, and for good reason. Home to hundreds of high end and uniquely Japanese shopping boutiques, Harajuku is home to a massive collection of young Japanese people who take to the streets in their most outrageous fashions to set trends and show of their new clothing. Nearby shopping malls like Omotesando Hills and its central position in the middle of Aoyama, Tokyo's most commercial ward make Harajuku a major fashion hub.
Shinjuku
Its proximity to Shinjuku Station, one of the busiest stations in Tokyo has made Shinjuku a hub for commercial traffic and interest for years. Department stores in Shinjuku's Eastern neighborhoods along with a wide array of small boutiques from the biggest names in imported fashion and the most recent names of Tokyo fashion have made it a shopper's paradise.
Nakameguro
Nakameguro is a more recent hot spot for shopping in Tokyo and a unique one in that it is home to a slightly different mindset. Retrofitted buildings from the 1950s, small shops under train tracks, and galleries with modern art alongside vintage clothing have made Nakameguro a hot spot for all things retro, vintage, and street. The mains streets of this neighborhood are still littered with popular Japanese names though and have made it a popular destination for both tourists and locals.
Daikanyama
While most visitors visit Shibuya and Shinjuku first, local Tokyo shoppers are often found in the slightly less crowded streets of Daikanyama where shops are situated from the top designers in Japan and from overseas. Everything from sock only shops to vintage jewelry stores sit alongside museums, cafes, and restaurants. Tokyo's best known mature fashion trends are often started and on display here, right alongside international favorites like Paul Smith, Martin Margiela, and Jean Paul Gaultier.
Roppongi
Roppongi has recently become a major shopping district due to major additions in the form of complexes like Roppongi Hills and Omotesando Hills, both of which provide massive combinations of shopping, eateries, cafes, and apartment living. While not a trend setting district or neighborhood, Roppongi is quickly becoming a source of great interest commercially and draws greater revenue than some of Tokyo's smaller fashion hubs.
The Fashion Influence of Tokyo
Whether it is top designers landing major endorsements from American music stars or Japanese fashion hubs finding international acclaim for their hectic denizens, Tokyo has grown to become one of the most influential fashion cities in the world with new trends and styles constantly developing and being perfected by the designers, the stores that sell them, and most of all by the individuals in the streets wearing the designs.
Related Links