Tokyo Girls Who Love Batman
The world of Japanese fashion is often marked by numerous mysterious micro-trends that the rational mind cannot explain. For example, take the current popularity of Batman and the Bat-logo among Japanese girls which often leads to baffling images such as this: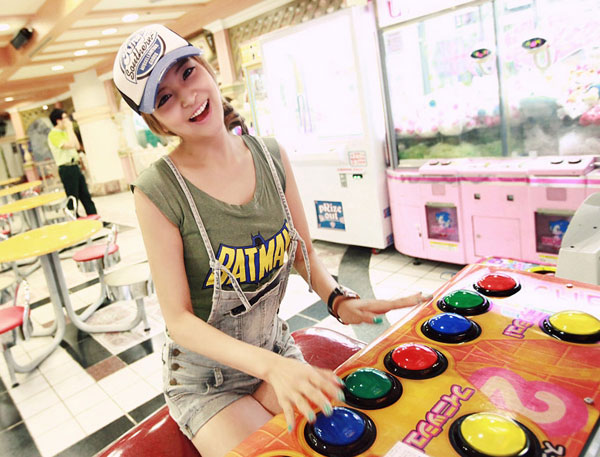 I say "baffling" because most people I know in the US with Batman shirts are a.) guys and b.) look like they don't get much exercise beyond combing the new releases rack at the comic book shop on Wednesdays.
But, while walking around Harajuku and Shibuya this summer, I was guaranteed to see at least one girl a day sporting an item of clothing featuring either the caped crusader, or his familiar black-and-yellow bat symbol. Of course, shirts featuring American comic or cartoon characters have long been a staple of "pop" and "cute" women's clothing in Japan, but Batman has really cornered the market lately…
At first I thought it might have something to do with the Batman and Superman lingerie campaign from Harajuku-based shop Amerifeel, which I wrote about a few months back. But, after using my trusty Batcomputer, it seems the craze for "The World's Greatest Detective" was even more widespread than I thought.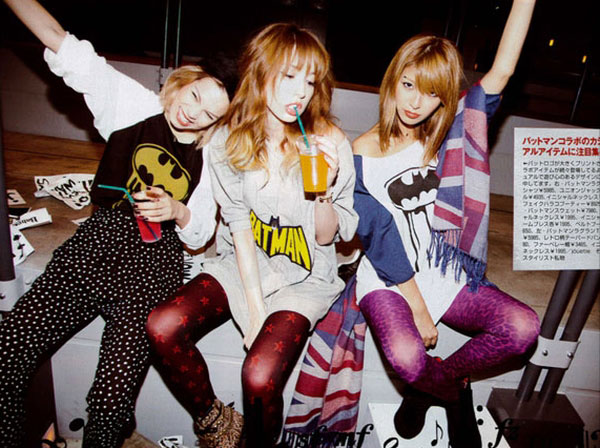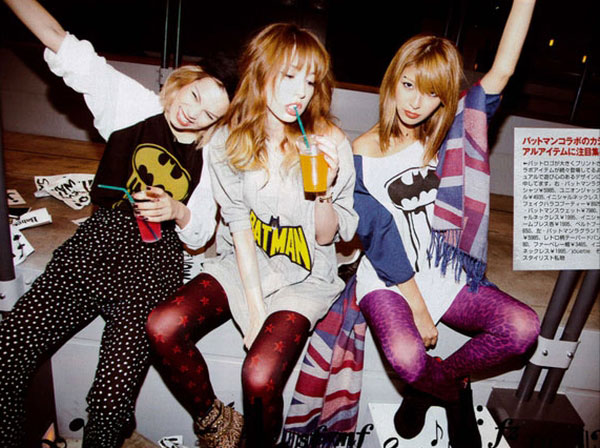 Pow! Zap! Girls sporting the Bat logo began to appear earlier this spring in fashion magazines such as Pop Sister and ViVi, where the image above was taken from. The three different varieties of Bat-shirts seen in the picture were all made by the gyaru-friendly brand Jouetie and form one of the cornerstones of their fall 2011 collection. Let's take a closer look at them…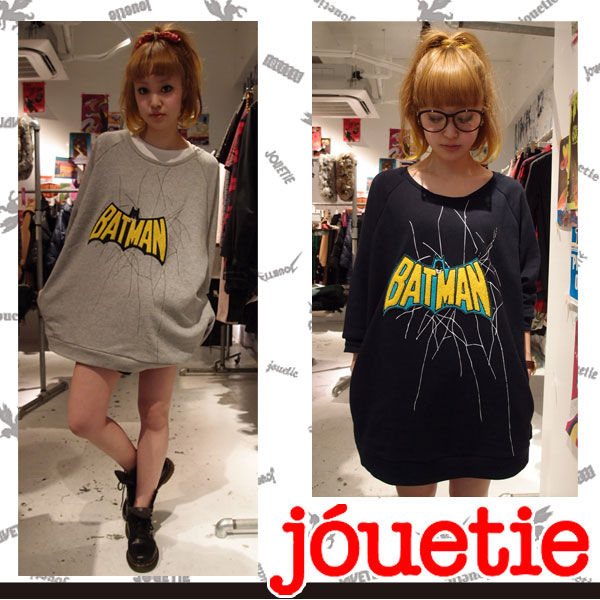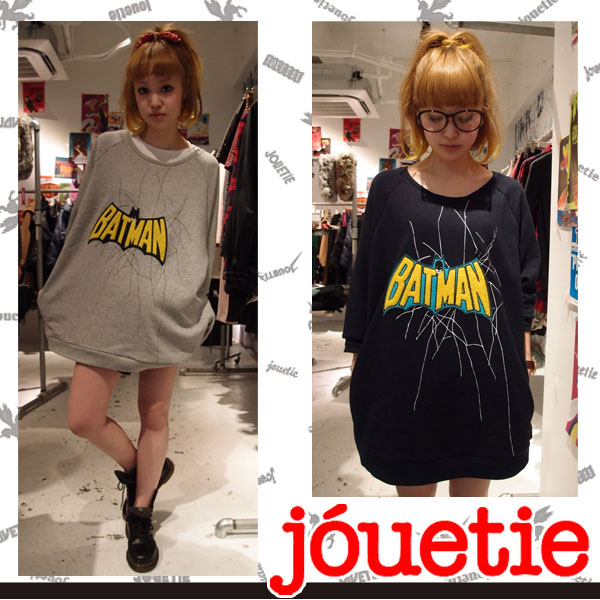 Don't worry, crime fighters! Jouetie's Batman sweat shirt was made as an official item in collaboration with DC Comics. It also features the Batman comics logo from the seventies as designed by artist Gaspar Saladino (but I'm sure the model wearing it already knew that). Holy horrible exchange rate! The cost for this item is 7600 yen, or about US$98.00!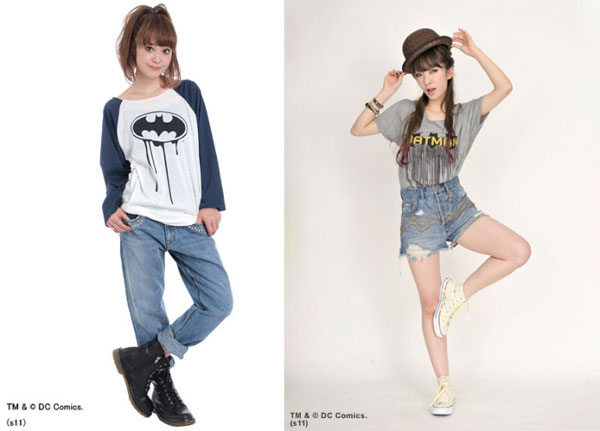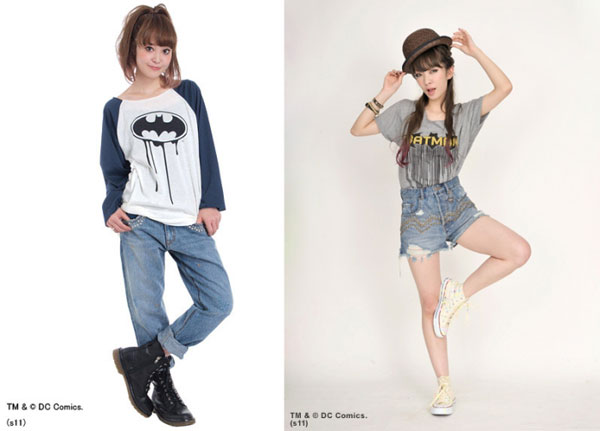 How serious is this current epidemic of Bat-Mania? Well, the Bat logo raglan shirt at left (5985 yen, or US$77.00) is currently ranked as the third best-selling item at the Jouetie website. Meanwhile, the basic T-shirt at left (5700 yen, or US$74.00) is completely sold out in off-white and light grey, leaving only the pink colored version left in stock.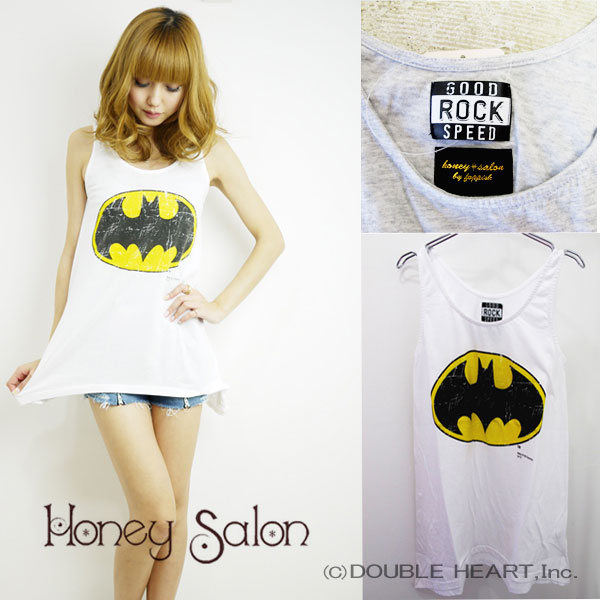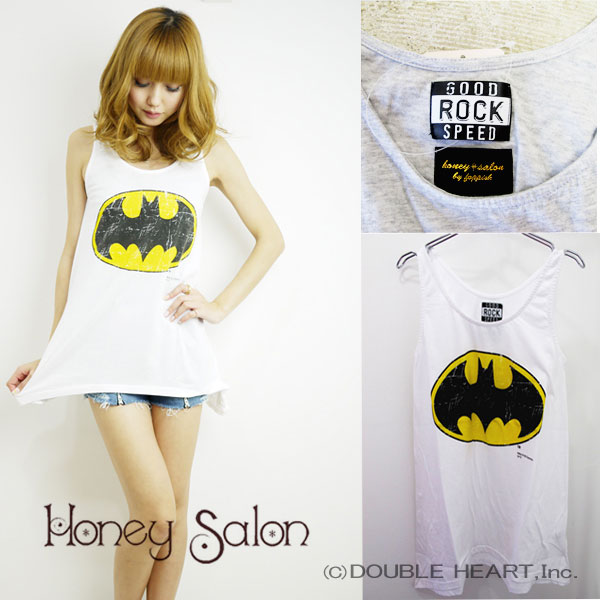 While Jouetie's shirts tend to cost about as much as vintage issues of Detective Comics do, the sheer size of the current Bat-craze means that numerous and cheaper alternatives are available, such as this faded print tank top from Honey Salon by Foppish, now on sale for 3,900 yen (a mere US$50.00).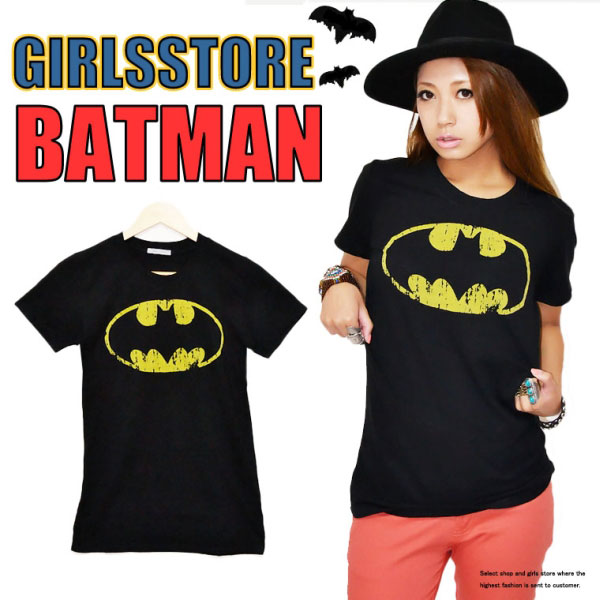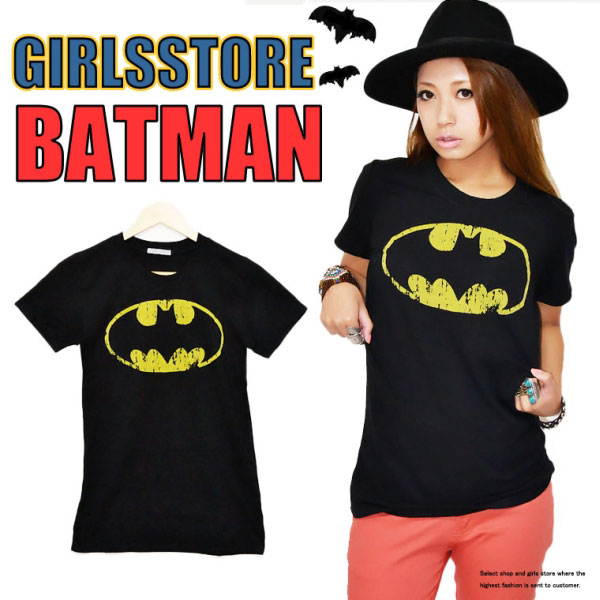 Riddle me this! What looks like it has continually been in and out of the washer and dryer since Tim Burton's first Batman movie hit the screens in 1989? This fake vintage shirt from GirlsStore (5250 yen, or US$68.20) that's what!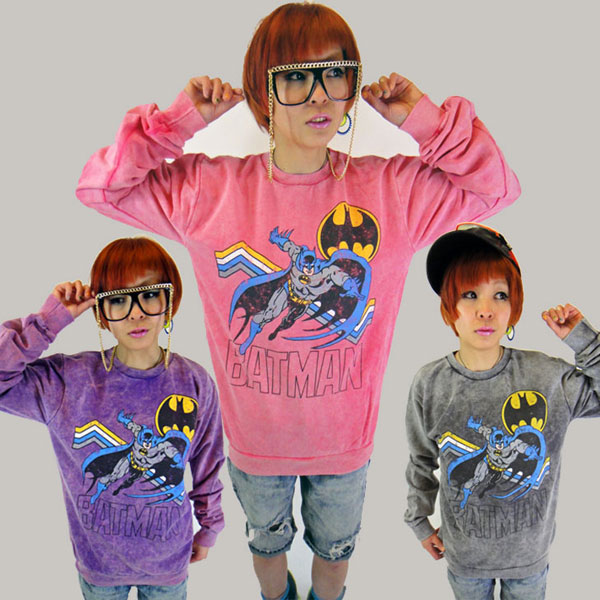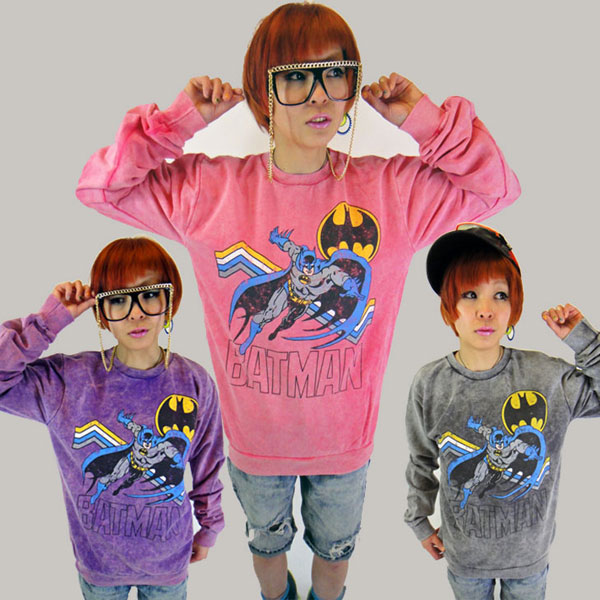 All the Bat-shirts shown thus far have been targeting girls and gyaru who hover around the Shibuya side of the Japanese style map (think: cute and sexy). But the more outrageous and slightly nerdier girls of Harajuku are demanding their fair share of the Dark Knight, too. Thus the BORDERS web shop is offering this set of tie-dye sweat shirts for 2500 yen (US$32.00), goofy glasses without lenses not included.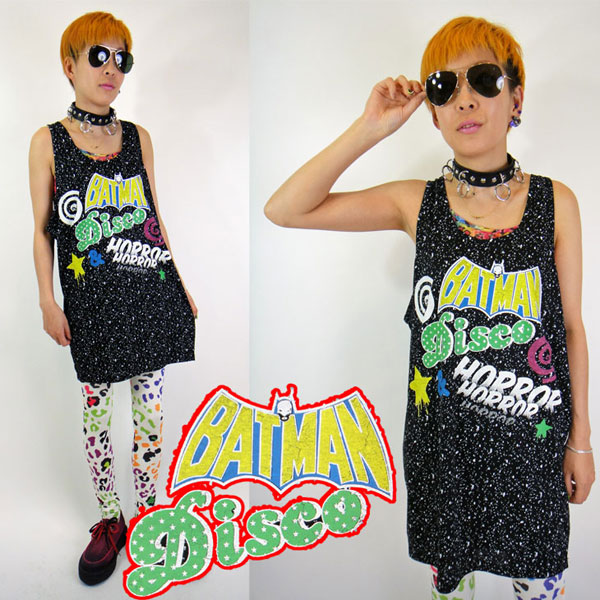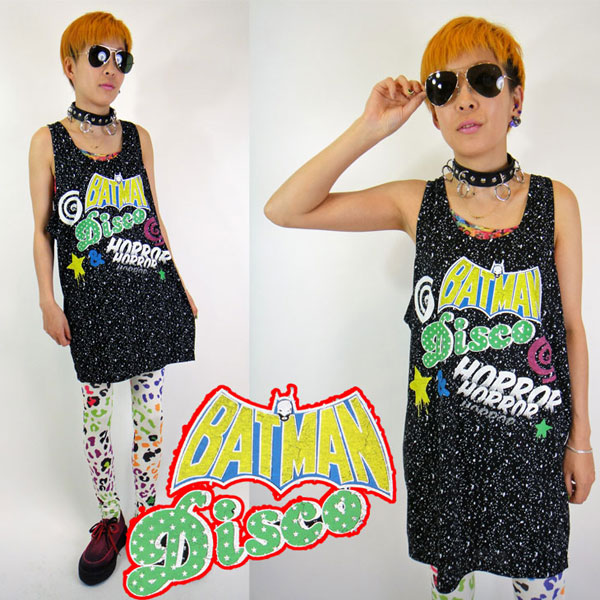 But the winner of the award for the wackiest Batman shirt of all goes to this mystifying creation, also from BORDERS, known as "Batman Disco"! Described simply by the manufacturer as "a Batman long-length tank top with polka dots", it looks more like something a campy super villain, a la the Joker, might wear as part of an evil plot. How brave and bold would you have to be to wear this in public?
Article by Patrick Macias, photos courtesy of the various Japanese fashion brands and DC Comics.
About the author:
Patrick Macias runs the "Japanese Fashion Inferno" blog. He is also the author of "Japanese Schoolgirl Inferno: Tokyo Teen Fashion Subculture Handbook" (Chronicle Books). He has written for a variety of publications in the US and Japan including Wired, Studio Voice, and Weekly ASCII.