Victorian Maiden, Shirley Temple & 6%DokiDoki
This is Yuma, a 16-year-old student we've photographed previously in Harajuku. She's wearing a rose-colored double-breasted jacket from Victorian Maiden over a short striped dress that's printed with the Shirley Temple logo. Her accessories, which include plastic jewelry and a knit hat decorated with a toy bear, a doll head, and pompoms, are a combination of handmade and from 6%DokiDoki.
Yuma is also wearing bright pink tights and black suede shoes embellished with pink embroidery that she bought at a local store. Her purse is an elementary school style bag that says "Little Artists".
We asked Yuma about her favorite music and she said she likes Ginnan Boyz. If you read Japanese you can find out more on Yuma's website.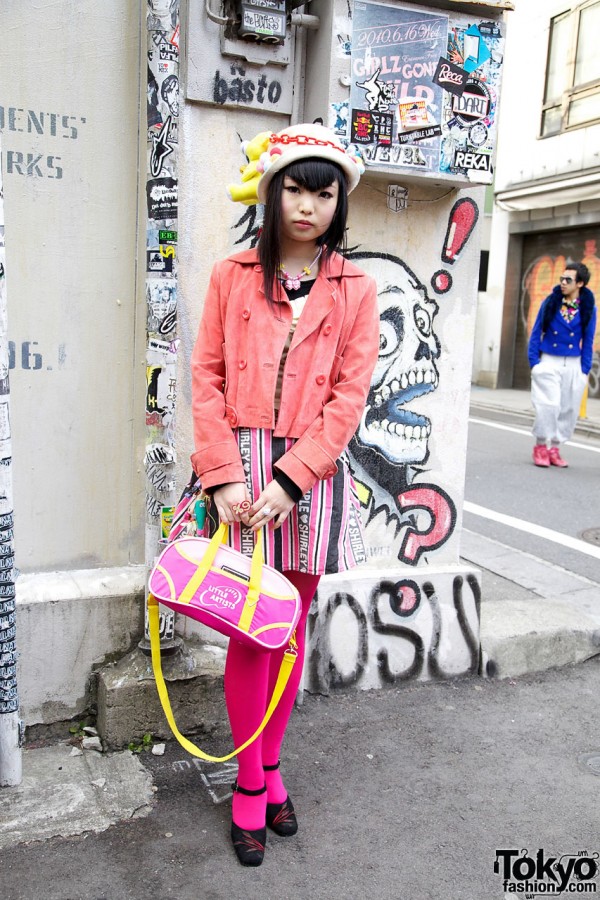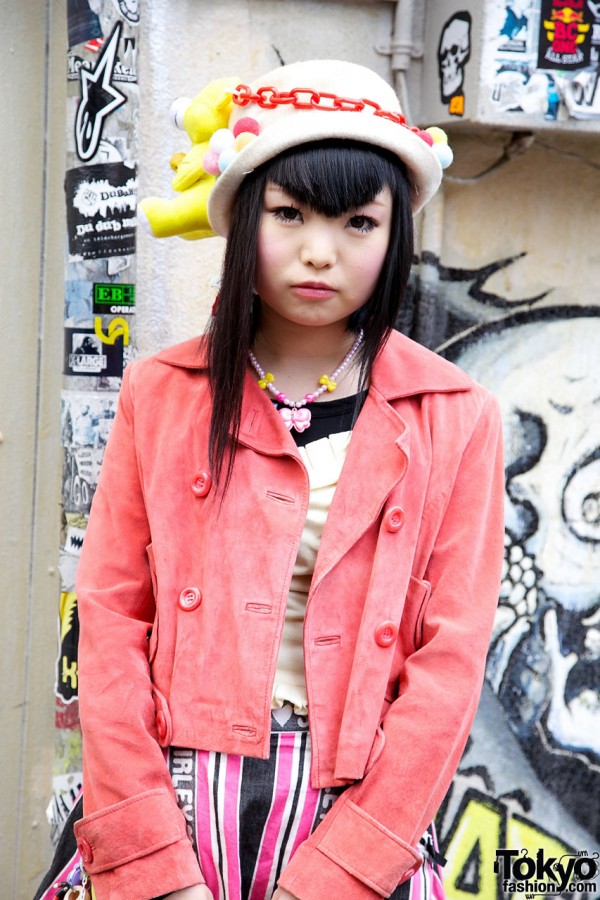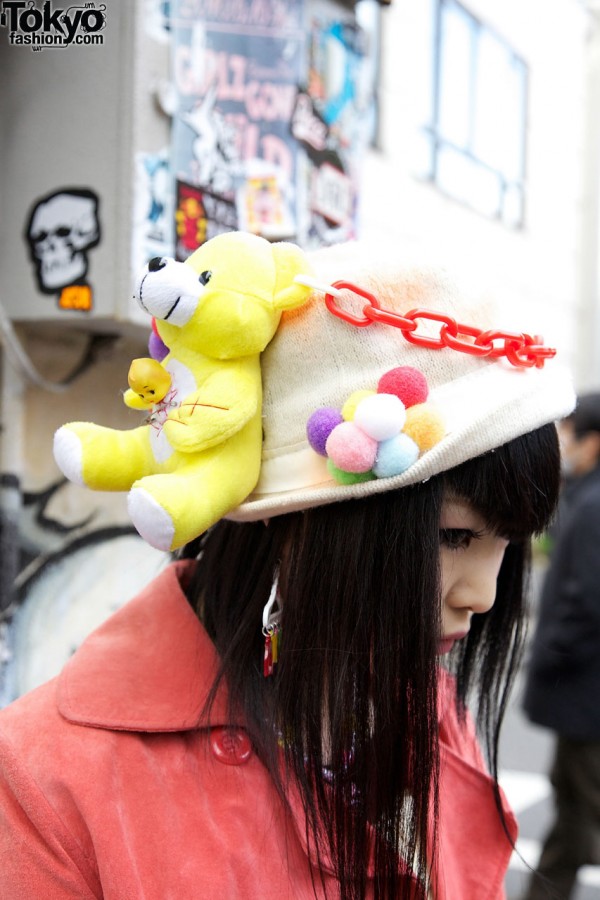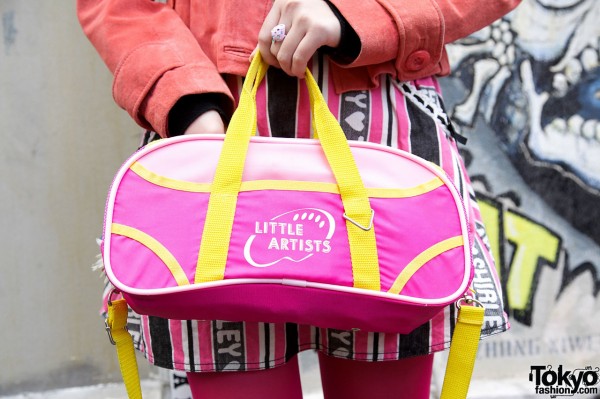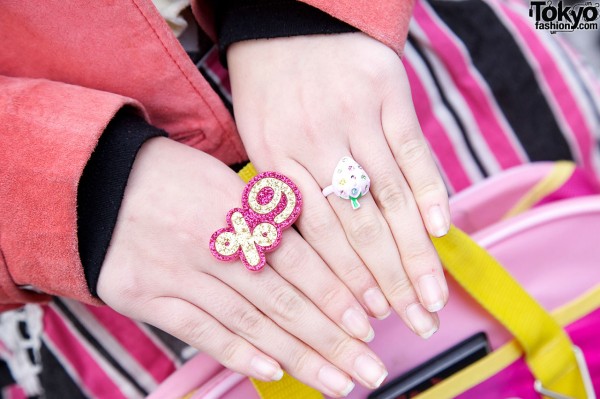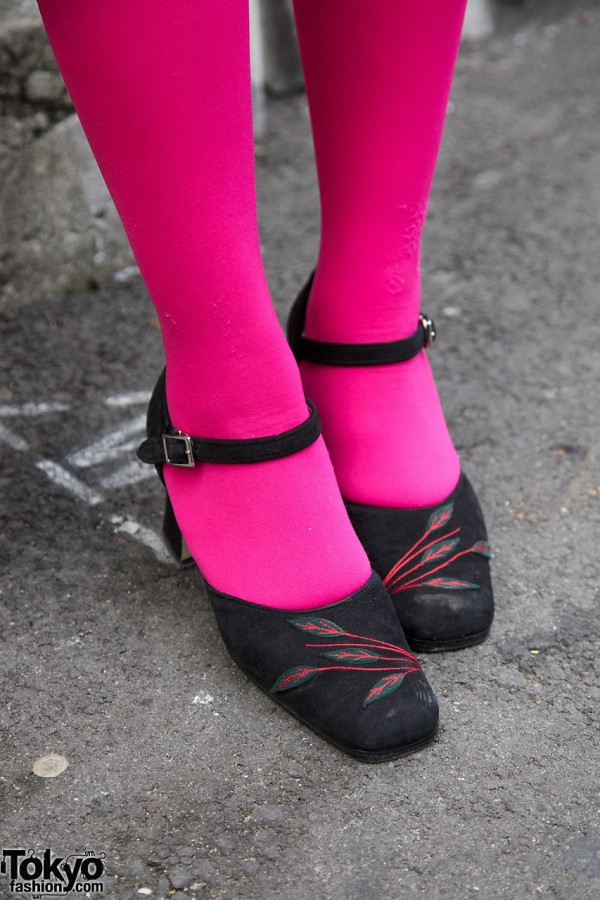 Click on any photo to enlarge it.