Nicki Minaj Boosts Japanese Designer Shojono Tomo in TV Appearance
American rapper, hip hop singer, and all-around media sensation Nicki Minaj appeared on Good Morning American over the weekend. That may not sound like the kind of news you'd expect to read about on a site called "Tokyo Fashion", but there's more to the story. Besides causing a near paparazzi riot with her now-famous wardrobe malfunction, Minaj also set off fireworks in Tokyo by wearing striking graphic tights created by indie Japanese fashion designer Shojono Tomo.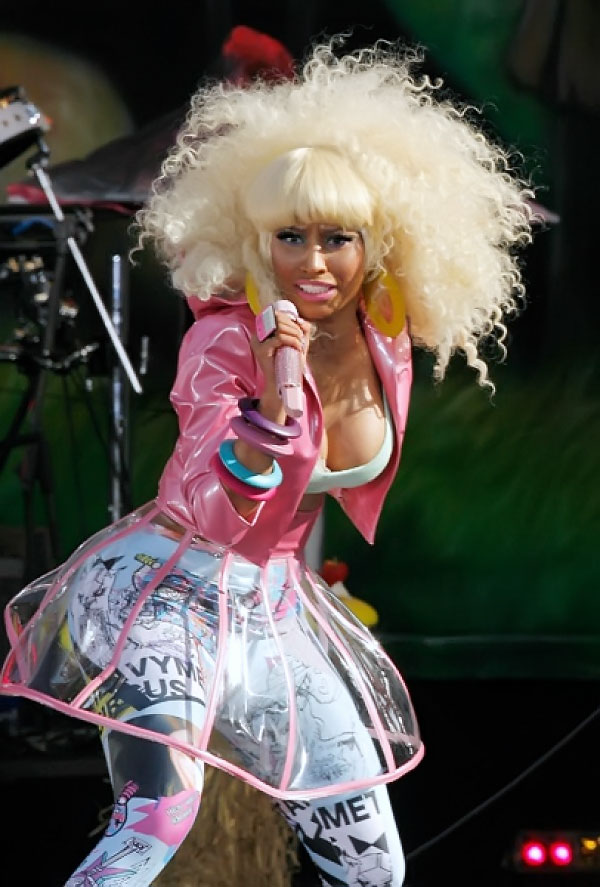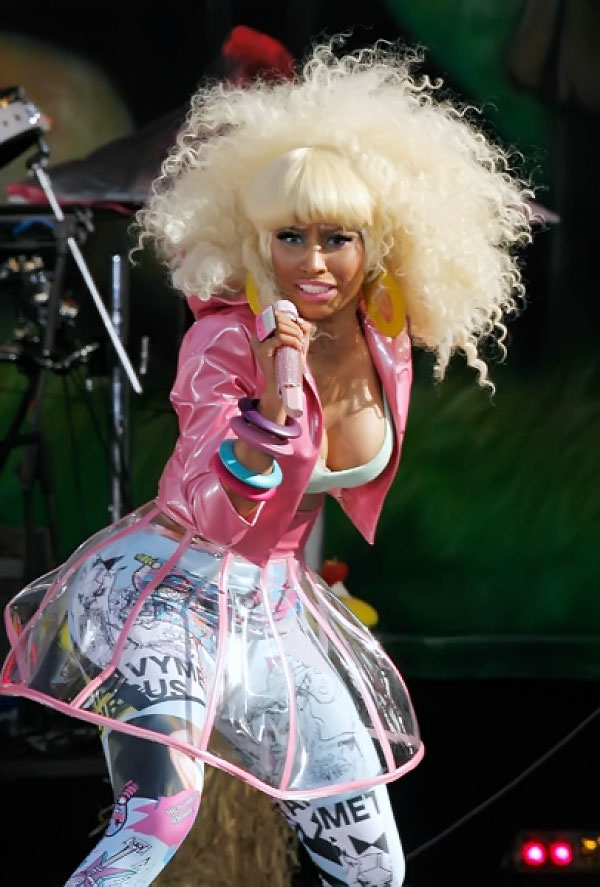 Lady Gaga has brought numerous Japanese designers to the world's attention by wearing their creations in music videos and stage performances. One of Nicki Minaj's personalities is "The Harajuku Barbie", so it's only natural that she would want to get more in touch with her Japanese side as well. Regardless of what you think of Gaga and Minaj's music (or hype), it's fantastic to see both of them giving a boost to the Japanese designers who have inspired them.
Nicki Minaj's "Harajuku-themed" outfit on Good Morning America featured the graphic tights seen in the photo above. They were designed by Japanese artist/designer Shojono Tomo and released through her independent brand ENOCDOUTER. The brand is not yet widely available in the United States, but the designer told us that she's working on improving that soon. For now, the ENOCDOUTER collection is available at the famous SPANK! shop in Tokyo, FEWMANY Tokyo, SCREWMING in Taiwan, and several other select shops. The designer also has her own official web shop.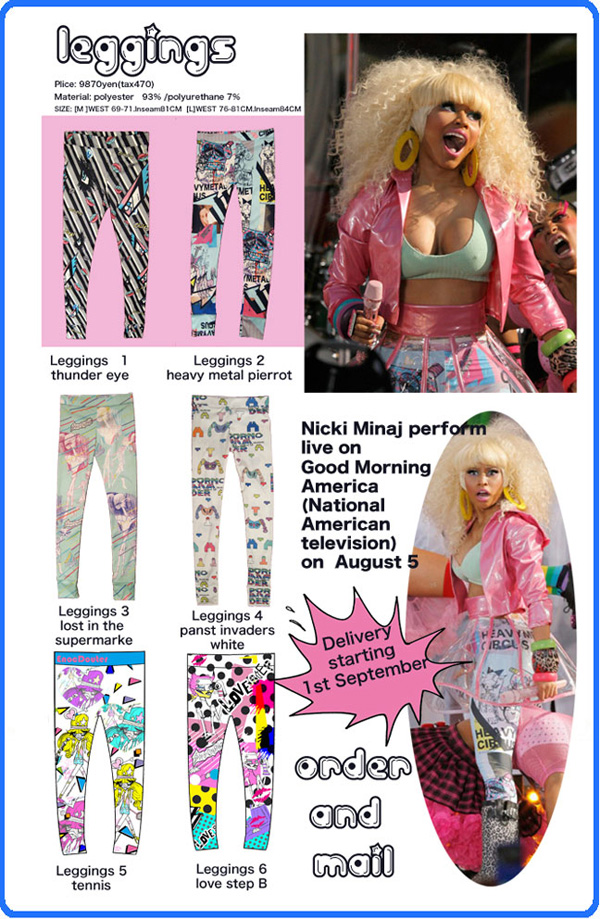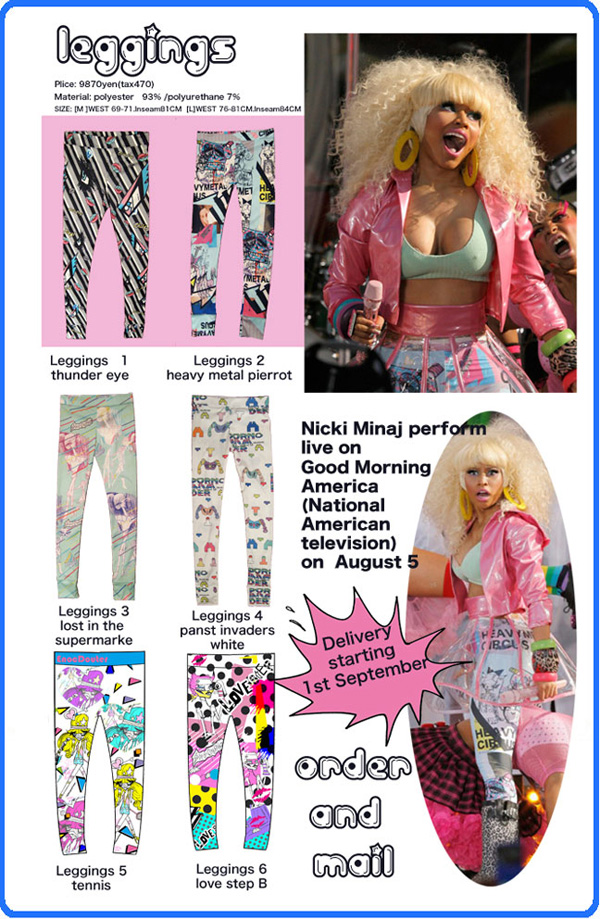 Shojono Tomo worked as a graphic designer before becoming a freelance illustrator in 1990. Since then, she has dedicated herself to creating music, art, comics, and fashion. Besides her commercial work, she's had several art exhibitions in Tokyo and internationally. Her independent brand, ENOCDOUTER, features fashion and accessories that are born out of her original illustrations.
The artist is already hard at work on new ideas inspired by her encounter with Nicki Minaj. Later this year, at the Sweet Streets art show in Los Angeles, she will also be debuting a new collaboration collection with SPANK! For more examples of her work, please check the photos below, or Shojono Tomo's official website.
Photos courtesy of Shojono Tomo/ENOCDOUTER and Sweet Streets.