What is a Harajuku Barbie? Answered!
If you use Twitter or MySpace, and you're a fan of Japanese fashion, you've likely stumbled across some of the girls who use the term "Harajuku Barbie" in their usernames and updates. Last week, "Harajuku Barbie" was even a trending topic on Twitter, causing some confusion.
Why the confusion? Maybe because the girls who actually frequent Harajuku are Japanese, and most of the Harajuku Barbies online seem not to be. Or maybe it's because the girls using "Harajuku Barbie" don't seem to post much about Japan other than that one phrase. Whatever the reason, a lot of people were left wondering, "What is a Harajuku Barbie and where did they come from?"
It all started with a New York rapper named Nicki Minaj…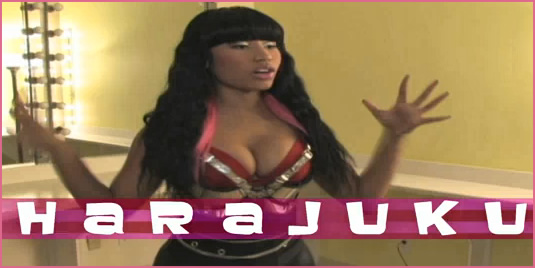 Nicki Minaj is a female rapper from New York who has worked with Lil Wayne. She was discovered after posting songs on her MySpace, and was signed to the hip hop label Dirty Money. What does any of that have to do with Harajuku? Not much, but somewhere along the way Minaj came up with the phrase "Harajuku Barbie" based on her admiration for – or at least her admiration for her perception of – the girls in Harajuku, Tokyo, Japan.
Check out this video of Nicki Minaj herself explaining the origin and definition of "Harajuku Barbie":
After Minaj started using "Harajuku Barbie" in her songs, interviews, web pages, etc., her fans picked it up and it seems to have become viral over the last year or so.
As far as the Harajuku Barbie video interview – the image used in the video to illustrate "Harajuku" has nothing whatsoever to do with Japan. It appears to be something related to American singer Gwen Stefani, who is definitely not Japanese. Stefani herself is often criticized by bloggers for her exploitation of the real Harajuku and for her fake (and always silent) "Harajuku girls" dancers.
So, now we have an American singer promoting Harajuku Barbies, and another promoting Harajuku Girls. Where's the love for the beautiful and fashionable men of Harajuku?
External Links: