Tokyo Girls Collection 2011 S/S – Music & Highlights
The 2011 Spring/Summer edition of Tokyo Girls Collection took place on Saturday, March 5th at Yoyogi National Stadium in Harajuku. Over 20,000 young stylish Japanese women stormed the venue for a chance to check out the latest fashion trends, see their favorite celebrities and models, and, of course, to shop!
We've already posted street snaps of TGC attendees and our massive report on the Tokyo Girls Collection fashion brands, with pics straight from the catwalk. In this third report, we're going to show you what musical acts were playing at TGC. We'll also take a look at the special stages and presentations.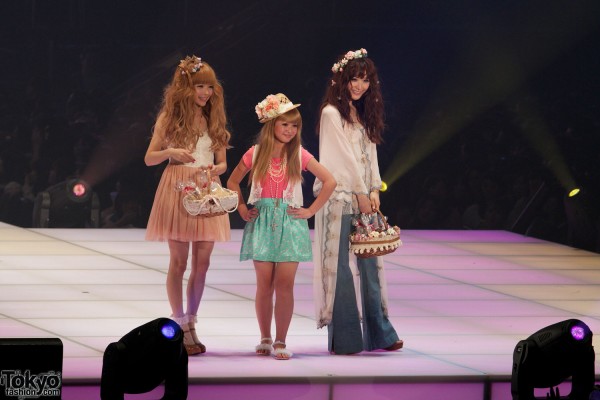 Alongside the TGC fashion shows – where popular brands showed off their Spring and Summer styles on the catwalk – attendees were treated to live performances by various musical acts. In addition, there were special collaboration shows and even some charity presentations. J-Pop bands are usually the featured entertainment. However, with the South Korean music boom happening in Japan, K-Pop was also on the TGC program this year in a big way. The J-Pop and K-Pop bands in attendance included Exile project J Soul Brothers, J-Pop threepiece w-inds, K-Pop girl group After School, K-Pop boy band 2PM, and Japanese hiphop/rockers Funky Monkey Babys.
The non-music TGC special stages included a "Fashionista Contest" presented by Owndays x Look n Girl, the Girls Ribbon charity stage, a wedding hair and fashion show by the Japanese cosmetics brand Essentials, and a special Okinawa-related stage in preparation for an upcoming Tokyo Girls Collection event on the island. There were also a couple of special collaboration fashion shows – one featuring the J-Pop band W-inds alongside Japanese fashion brand Cecil McBee, and the other featuring K-Pop act After School modeling pieces by the Japanese fashion brand Lovedrose. And of course, to end the evening, we were treated to the famous Tokyo Girls Collection grand finale – where hundreds of Japanese models and celebrities crowd the stage and take bows for the still-cheering crowd!
Check out all of our exclusive Tokyo Girls Collection pictures below and let us know what you think. As always, you can click on any of the images to see huge high resolution versions. Enjoy!
2PM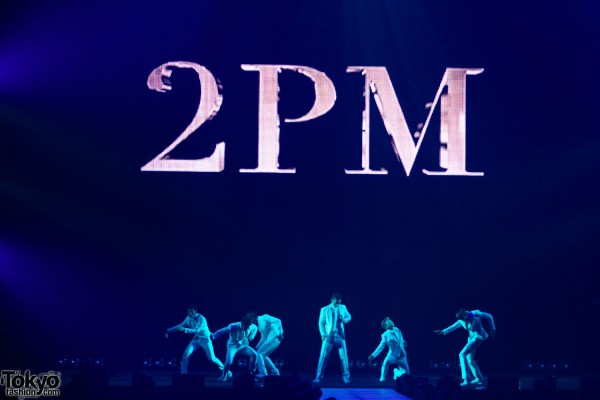 Funky Monkey Babys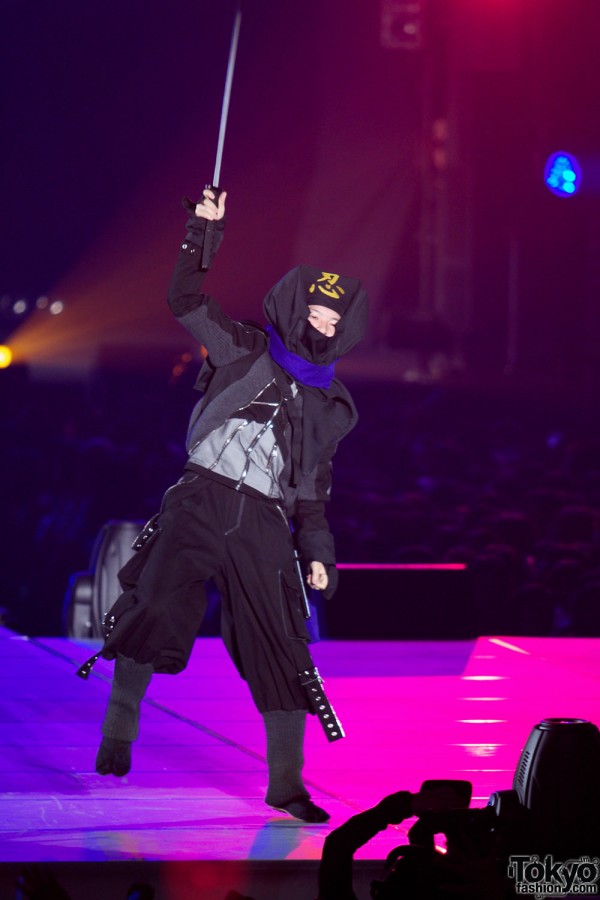 Owndays x Look n Girl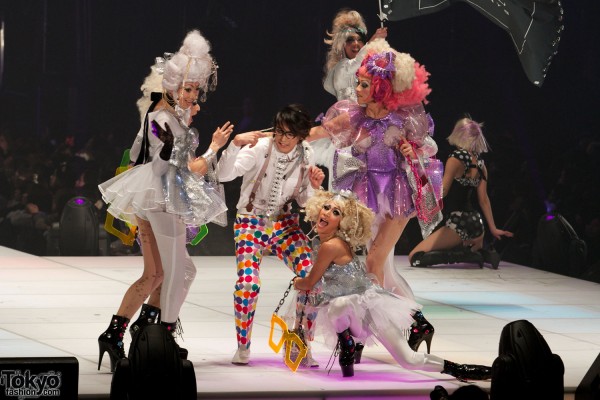 J Soul Brothers
After School x Lovedrose
Essential Wedding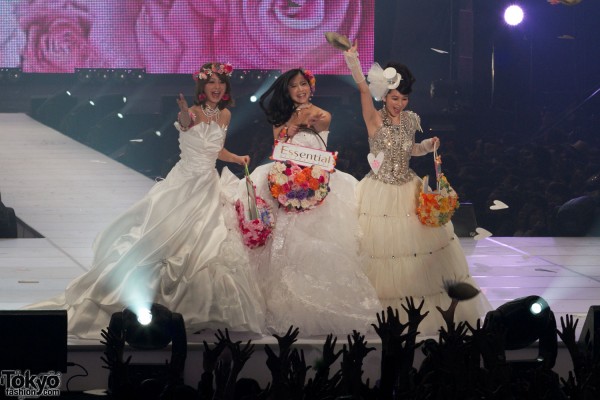 Girls Ribbon Charity Stage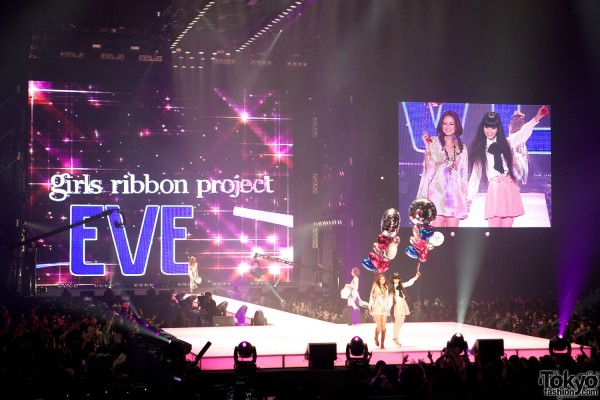 After School
Alba Rosa x Okinawa Monogatari
Beams x Coconut Juice Okinawa
Cecil McBee x Majun Okinawa
Headliner Tokyo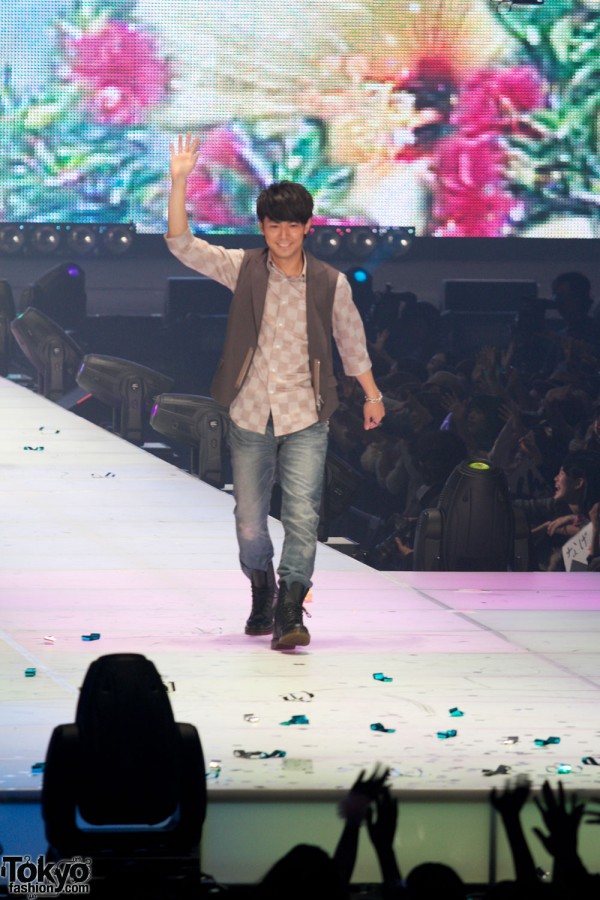 W-inds x Cecil McBee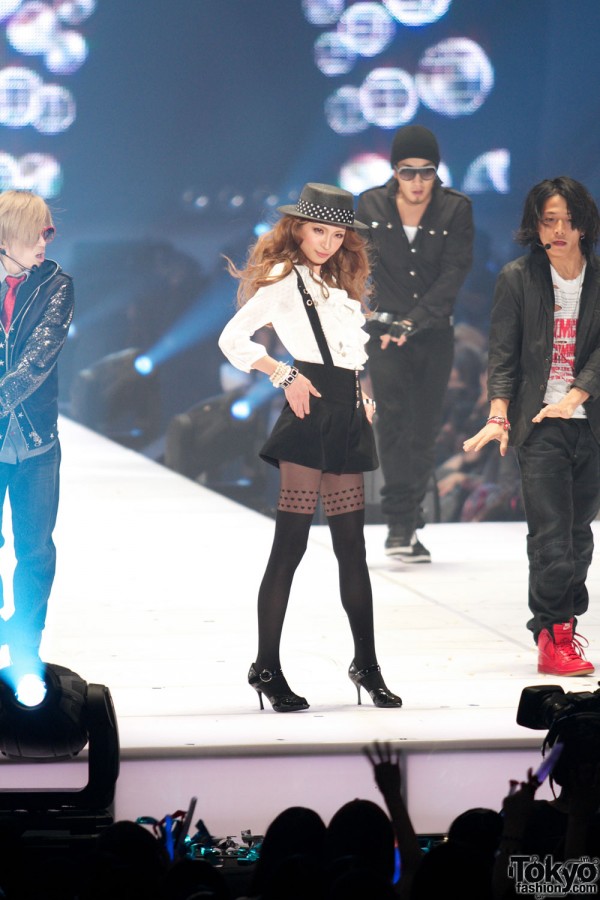 Tokyo Girls Collection Grand Finale
Click any of the pictures to enlarge them.
And with the Grand Finale, Tokyo Girls Collection 2011 Spring/Summer was over! But don't be too sad, the next one is just months away – and you've always got plenty of pictures to look at between now and the next TGC. Speaking of pictures, don't forget to check out our other reports on this event including over 175 photos of the Tokyo Girls Collection fashion brands and our Tokyo Girls Collection street snaps.
For those of you into music, here are the official websites for each of the artists shown in the TGC pictures above:
To get more information about Tokyo Girls Collection, including the dates of the next TGC events in Japan, check out the Official Website.
All photos by Will Robb.
About the photographer:
As long as he is behind his camera Will is a happy man. He has photographed everything from the slums of Bangkok to the catwalks of Tokyo. He is a contract photographer for Lonely Planet, his images and photo essays have appeared in Time Out, The Japan Times, Sportswear International and a variety of other newspapers, magazines and guidebooks around the world and his photo essays from Iraq for The Griffith Review even earned him a mention in the Australian book review of the year in 2006. In addition to his media related work, Will also shoots events, portraits, weddings and the occasional CD cover. His full portfolio can be found at WillRob.com and whatever he's working on, he always writes about his jobs and how he goes about them at Will Robb Photography.