Tokyo Girls Collection 2011 S/S – Fashion Brands
Harajuku was even more crowded than usual this weekend as girls from all over Japan converged for Tokyo Girls Collection, 2011 Spring/Summer. Over 25,000 Japanese fashionistas were expected to be in attendance at this edition of TGC's day-long twice-a-year extravaganza. Much more than just a 5+hour non-stop fashion show, Tokyo Girls Collection is also a live music festival featuring some of the hottest bands in Japan, it's a place where you can see hundreds of Japanese celebrities/idols in person, and – most famously – TGC is one of the world's biggest group shopping parties.
While other designers and fashion events around the globe struggle with how to modernize catwalk shows in the new always-on, instant-communication, short-attention-span world, TGC solved that problem long ago. When girls see an outfit they like on one of the Tokyo Girls Collection catwalks, they don't have to wait a year for it to hit the stores. In fact, TGC attendees' biggest worry is whether the item they want will already be sold out by the time they type the URL for the online shop into their cell phone – while standing on the floor of the event with music pounding alongside thousands of other screaming girls!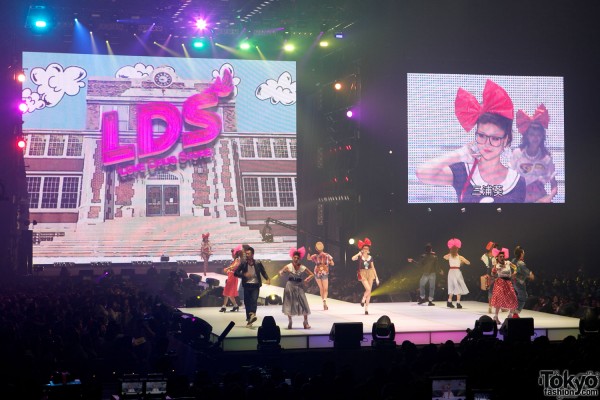 Tokyo Girls Collection is getting more hype with each passing year, and that means that everyone wants to be a part of it. While the brand lineup still leans heavily toward the "real clothing" that many hip young Japanese girls wear on the street every day, we were surprised to see the addition of some higher brands for the 2011 S/S event. Who would have ever thought we'd see Gucci, Fendi, and Yves saint Laurent at TGC? But, there they were, right alongside Love Drug Store, Cecil McBee, and Laisse Passe. Wow!
Part of the fun of Tokyo Girls Collection – besides the music and shopping – is that the runway shows are packed with famous magazine models and Japanese celebrities. This year's list of runway models was as impressive as ever, with just about everyone who's anyone in the Japanese magazine modeling world. A few of the known names included Anna Tsuchiya, Tsubasa Masukawa, Ellie Rose, Ai Haruna, Vivian Hsu, Miki Fujimoto, Rikako Sakata, Devin, Juliana, Maiko Takahashi, Fiona, Reina Triendl, Nanaka, Yumiko Hara, Kiko Mizuhara, Mily, Melody Yoko, Rina, Yurico, Lie, Leena, Chikako Watanabe, Kayo Sato, Hinano Yoshikawa and many more.
As we watched the Tokyo Girls Collection 2011 Spring/Summer shows, we tried to keep an eye out for trends. Basically, we saw a number of things that are pretty literally "Spring", and many that were popular in Spring 2010 (straw bags, long flower dresses, marine-influence, floppy hats). We also saw a few trends that seem to be bigger this year than in the past (high-waisted shorts, gray knee-high socks, wide straight-leg denim pants). Rather than try to explain or describe what was happening on the runway, we'll just show you our exclusive pictures so that you can see for yourself. If you notice any trends that we missed, or if you have any opinions on the ones we did mention, please let us know in the comments at the bottom of the article!
This is our second of three reports on Tokyo Girls Collection 2011 S/S. Make sure you also take a peek at our 50+ Tokyo Girls Collection Street Snaps and our exclusive pictures of the TGC K-Pop and J-Pop bands and other special events.
As usual, you can click on any of the 175+ pictures below to see high resolution versions.
Cecil McBee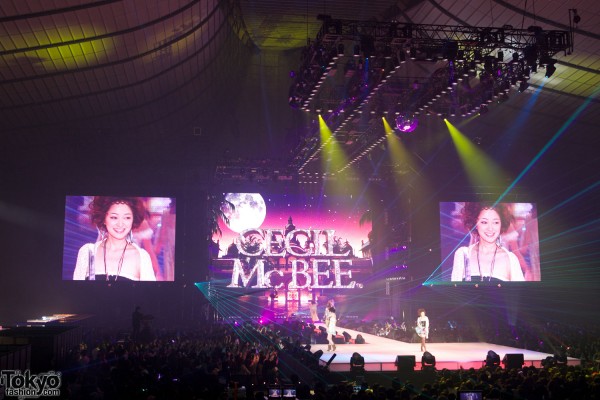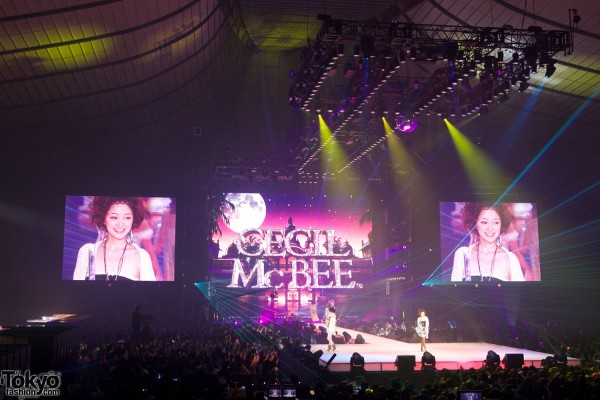 Girls Doors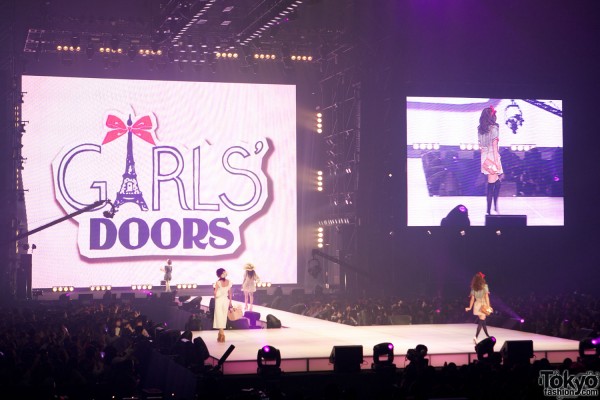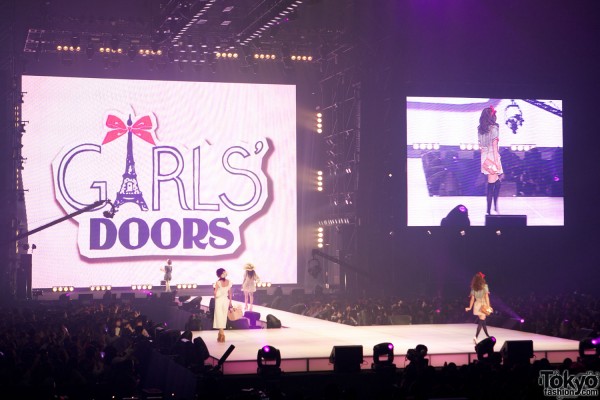 LDS (Love Drug Store)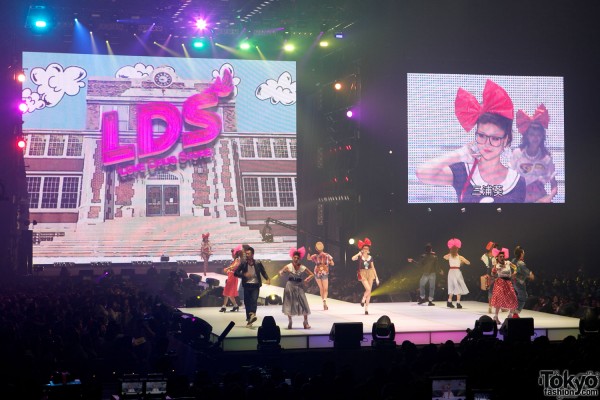 MiiA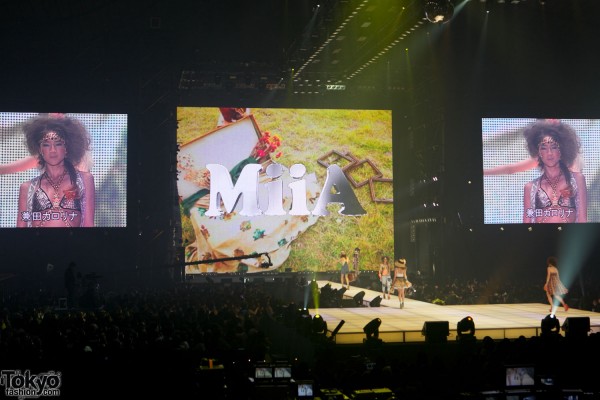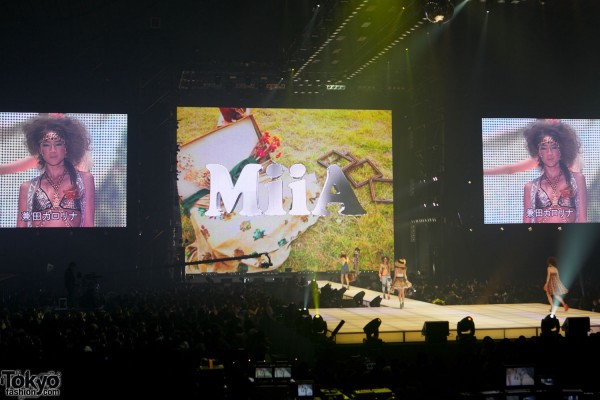 Ravijour Lingerie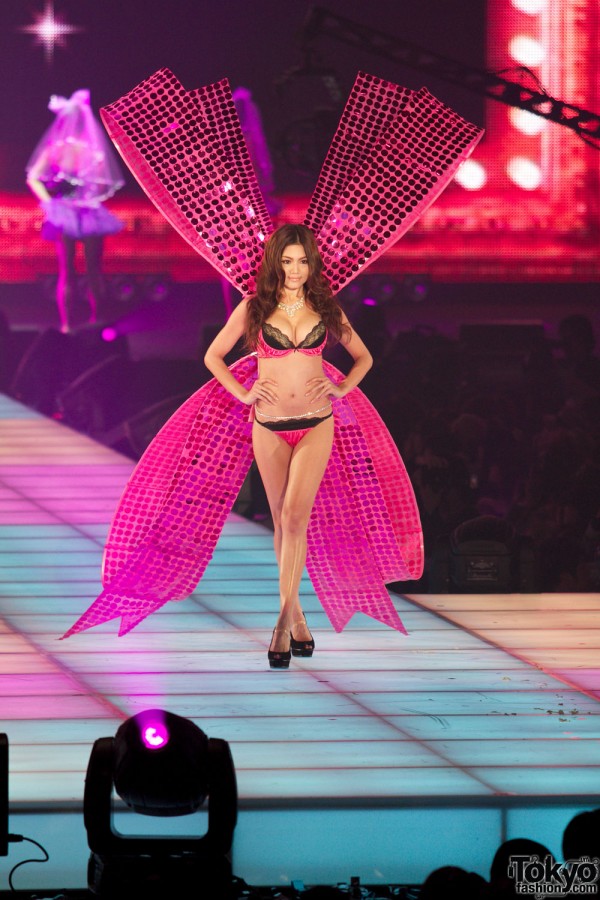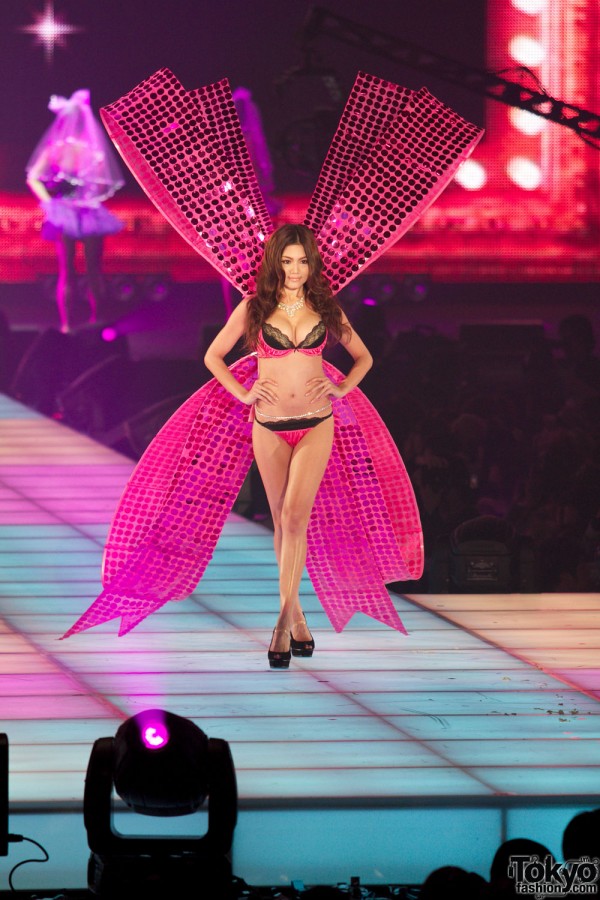 Heather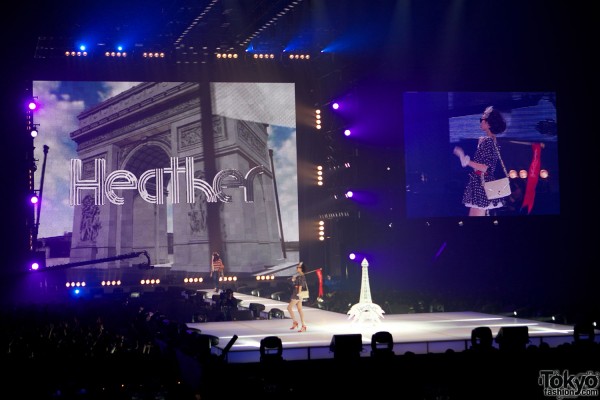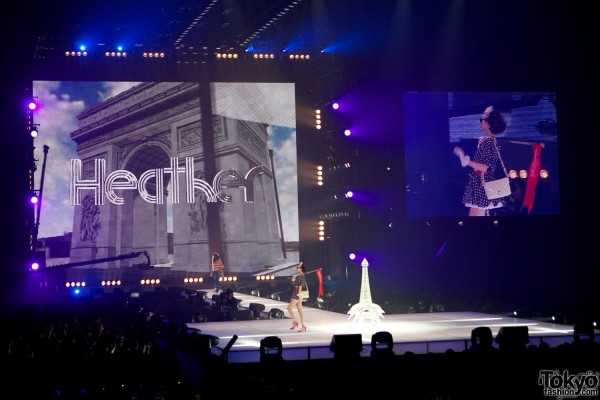 Chesty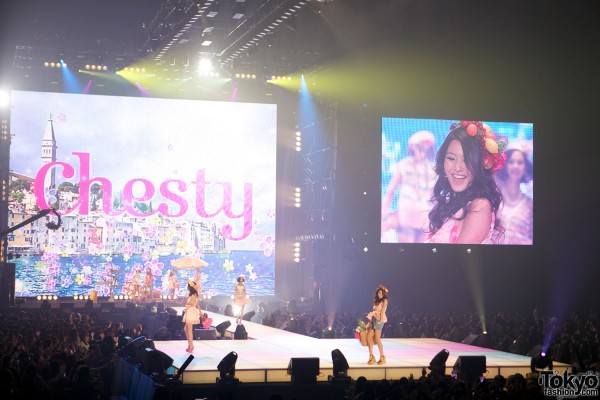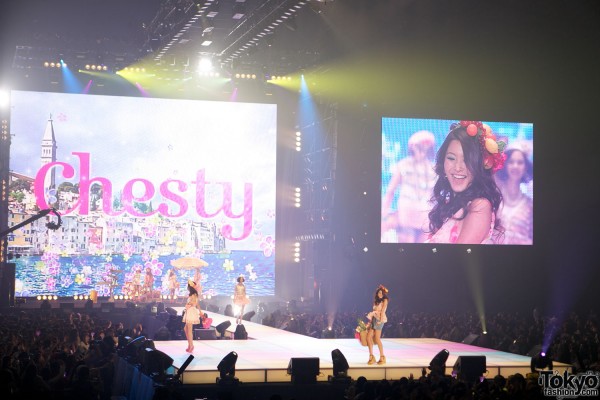 DRWCYS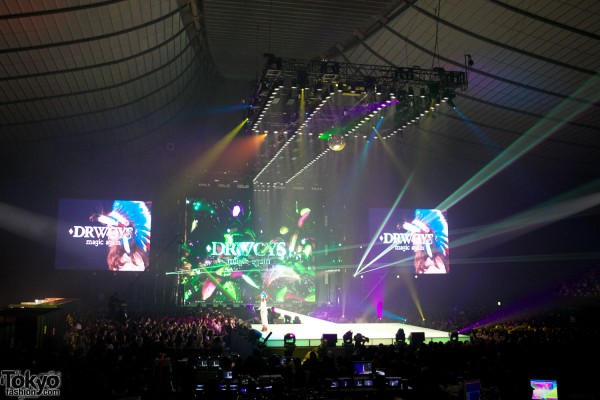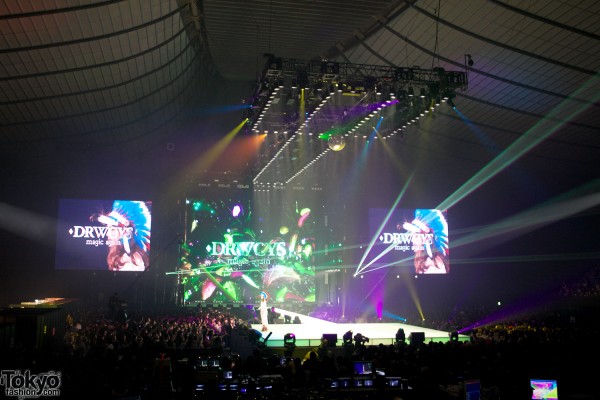 N.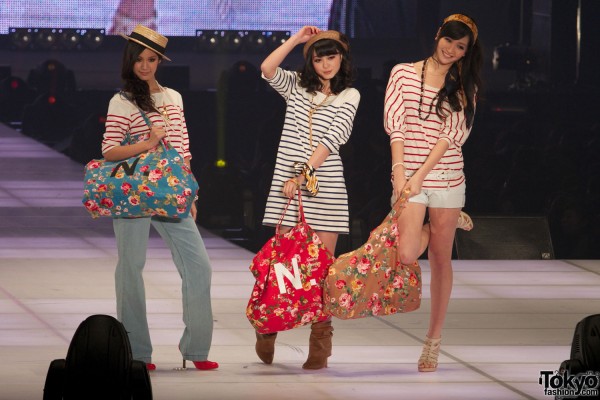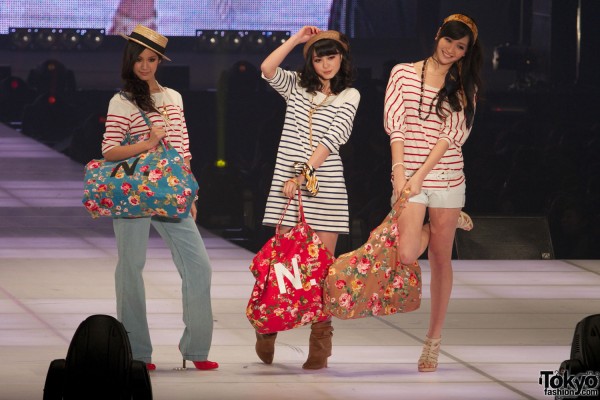 Rich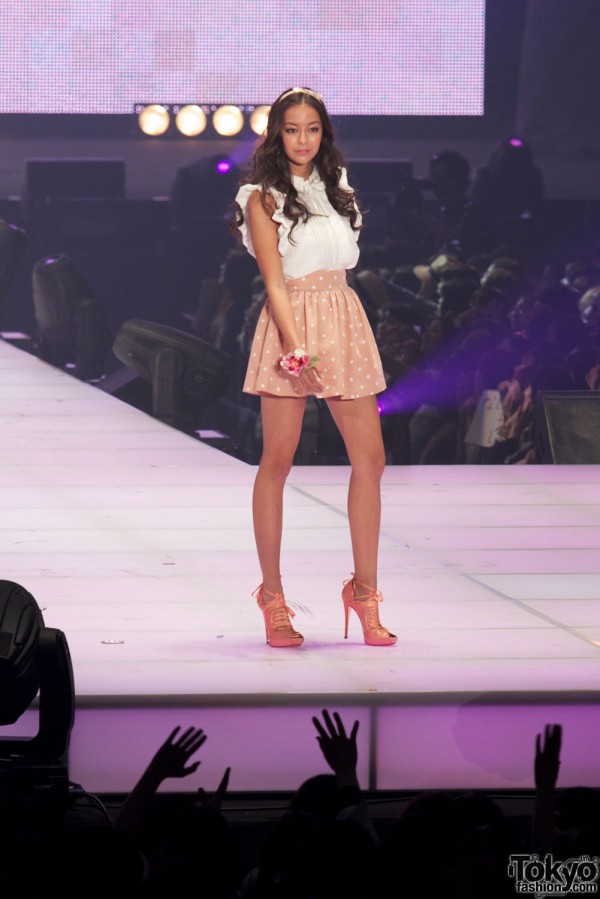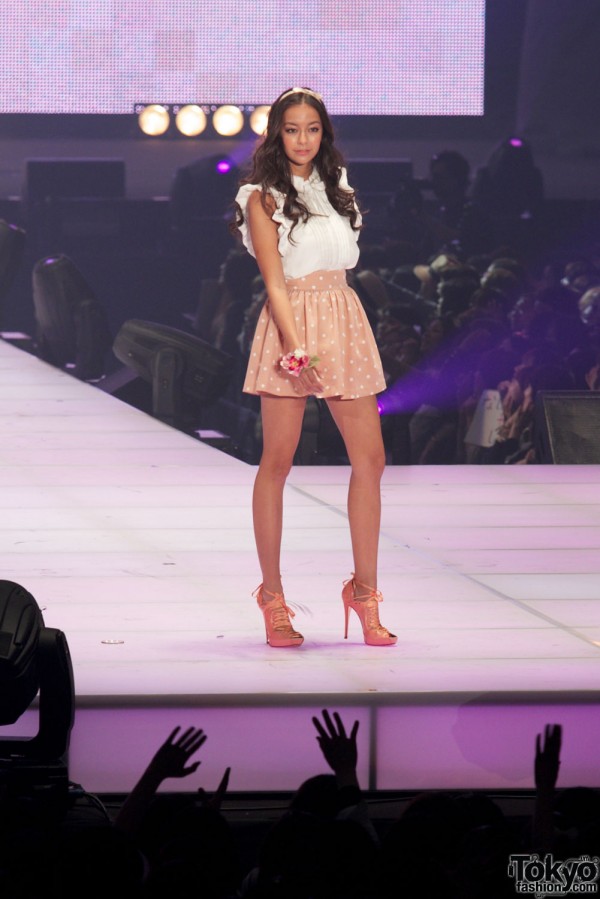 31 Sons de Mode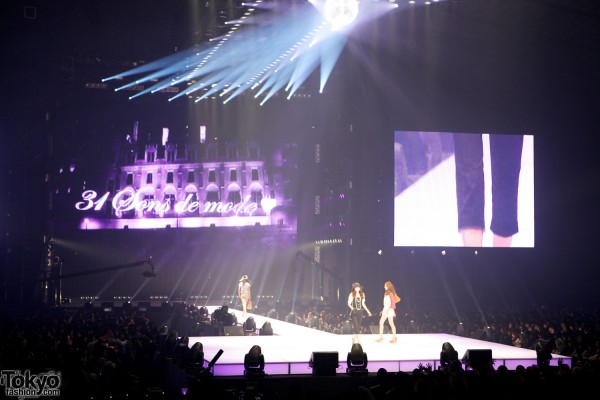 Apuweiser-riche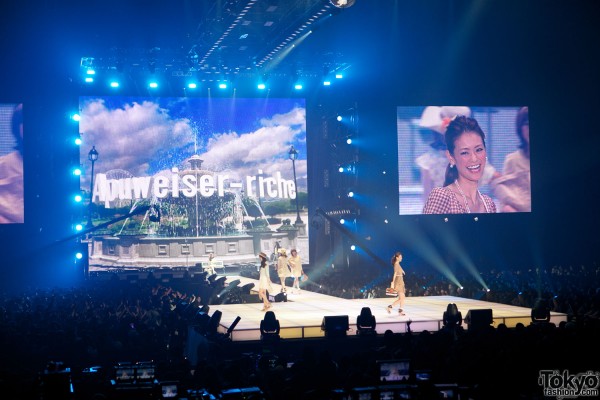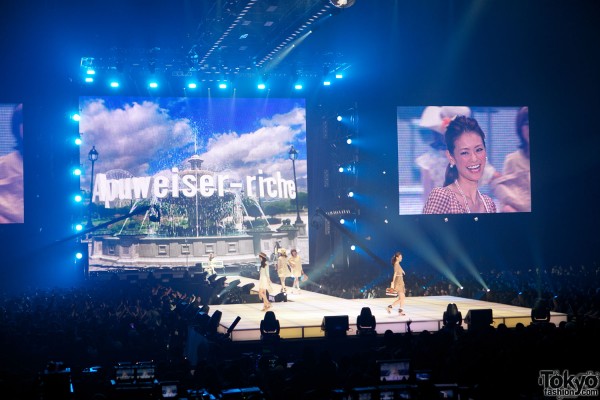 ef-de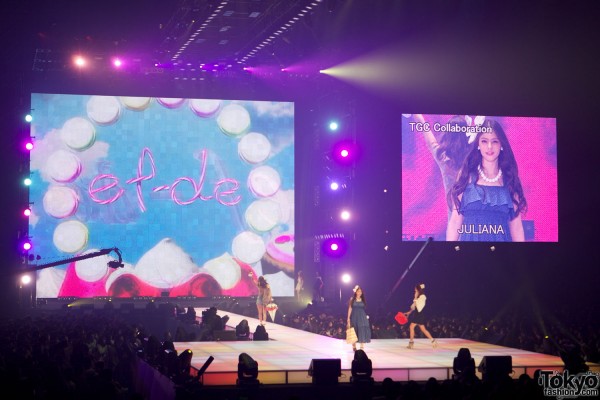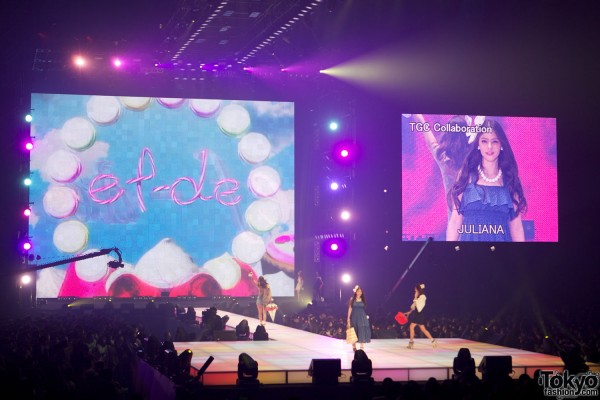 Laisse Passe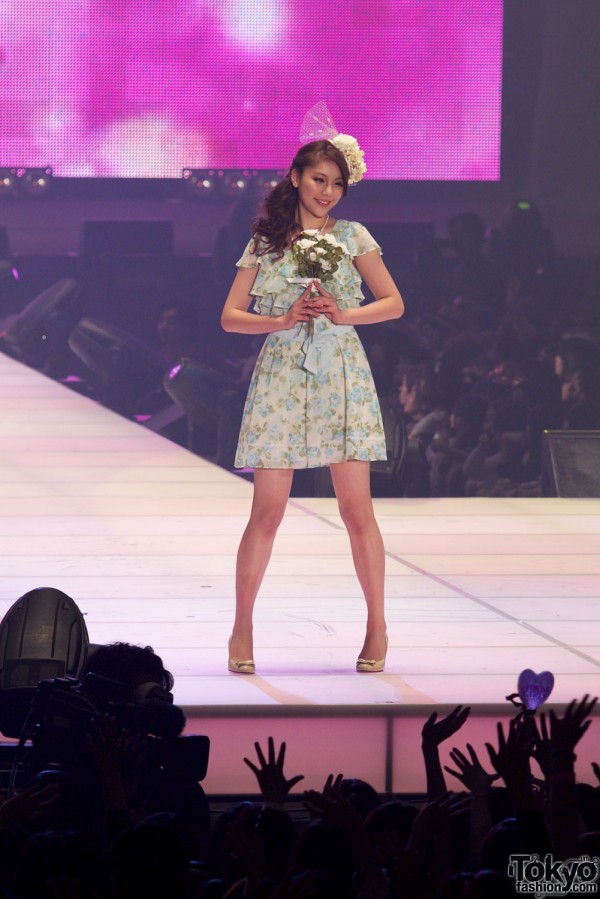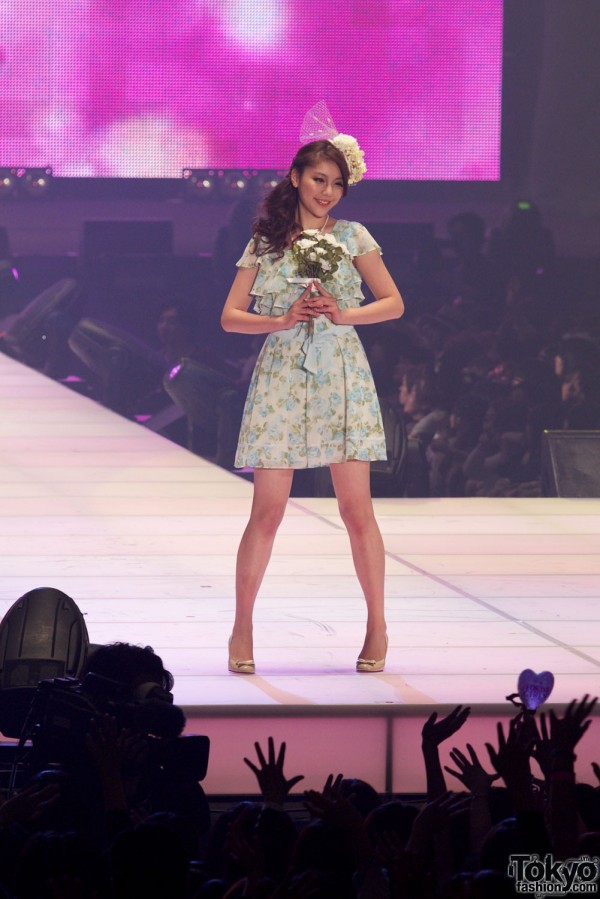 Jill Stuart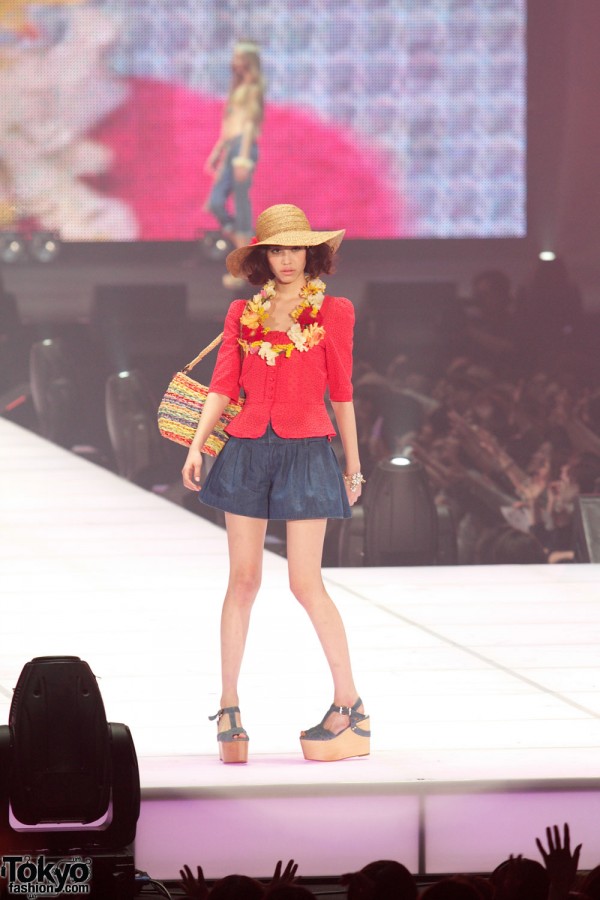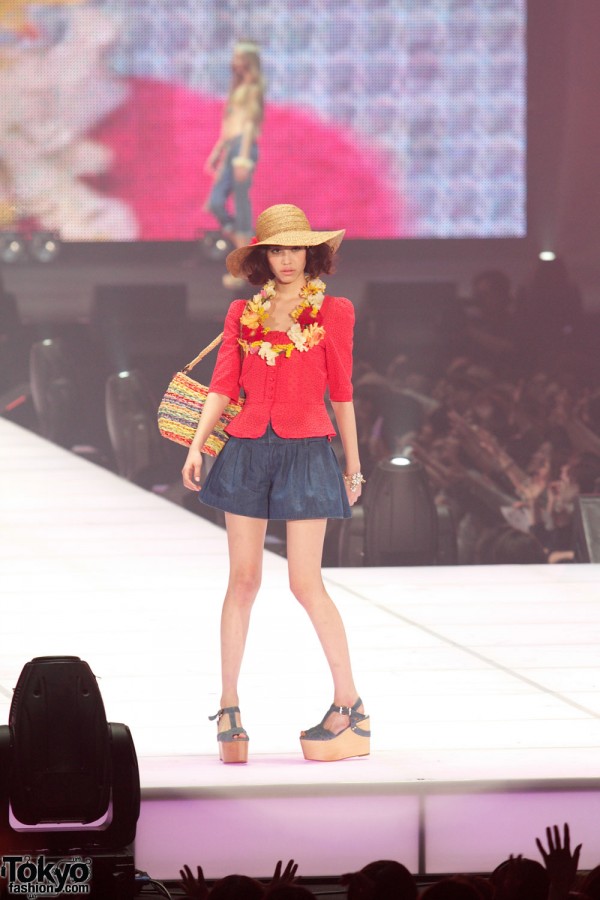 Lovedrose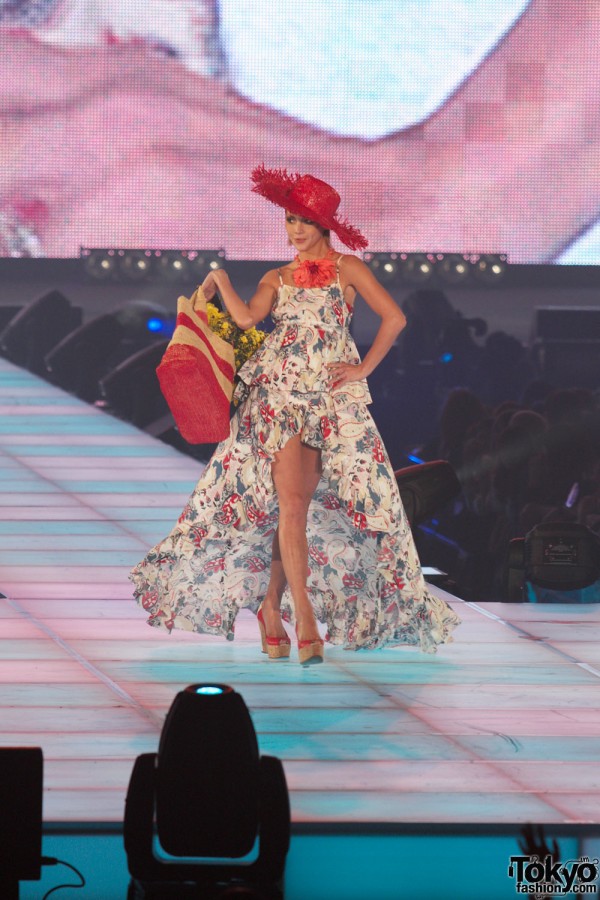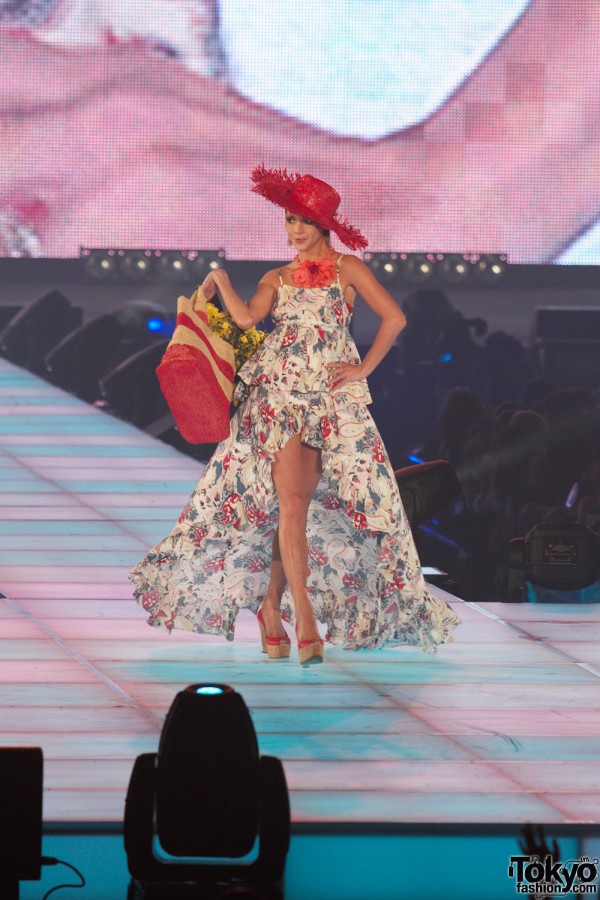 Beams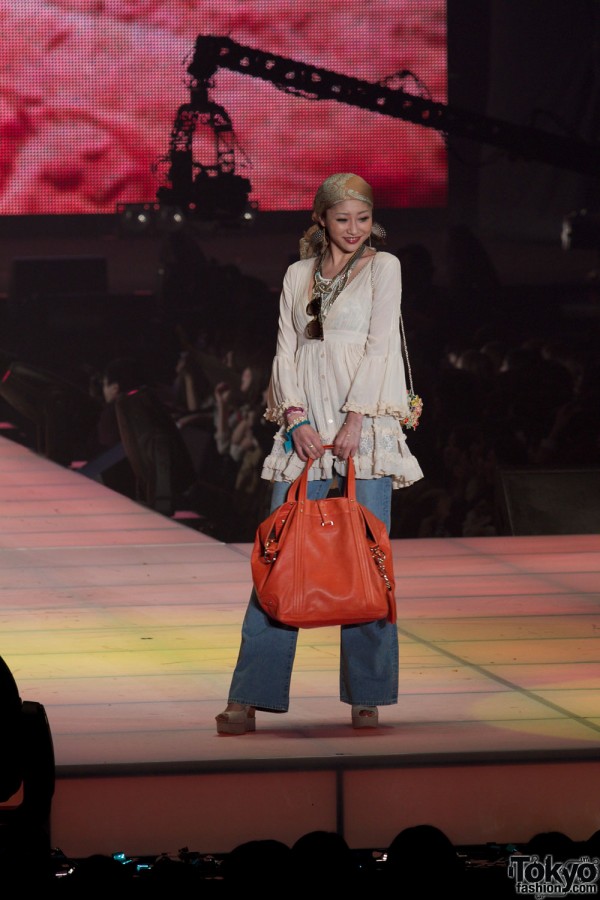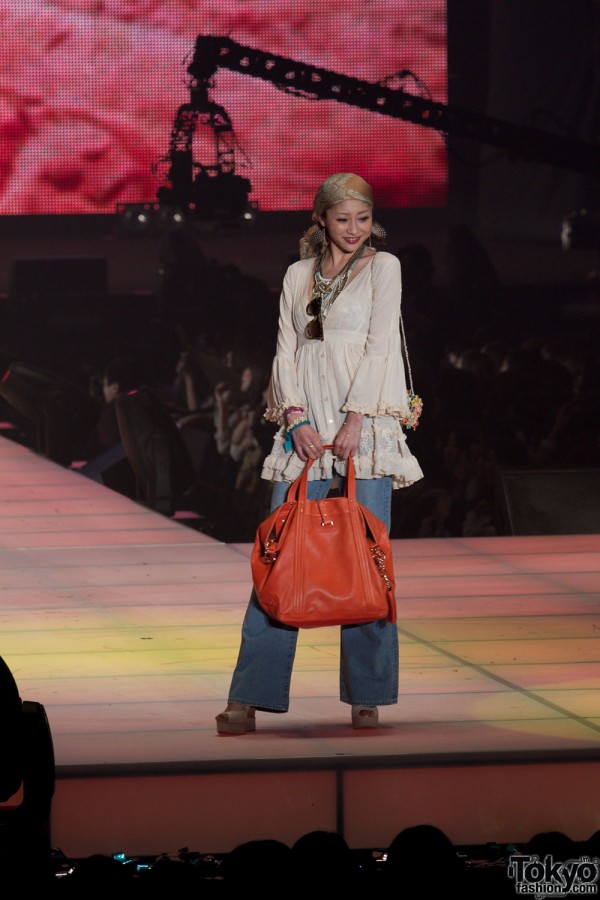 Borny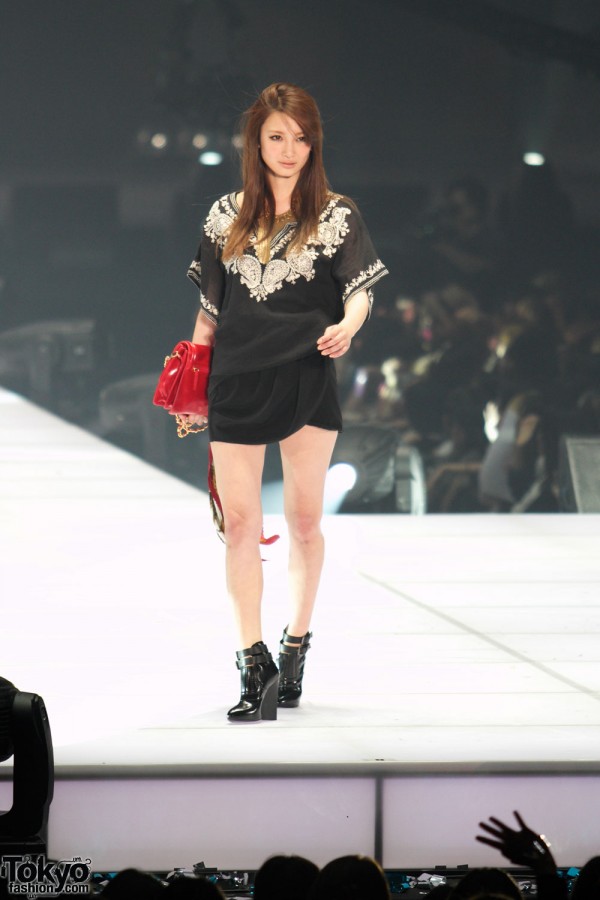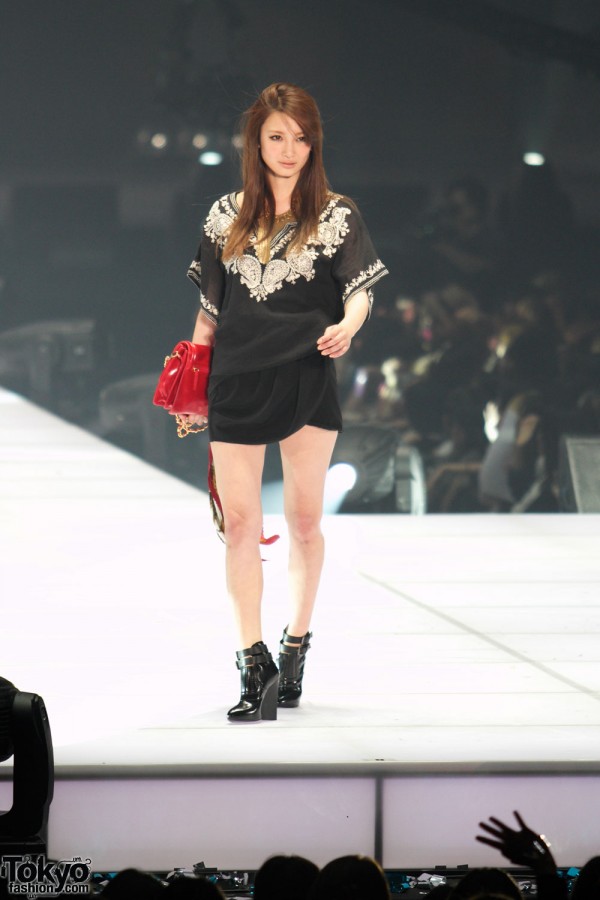 Kitson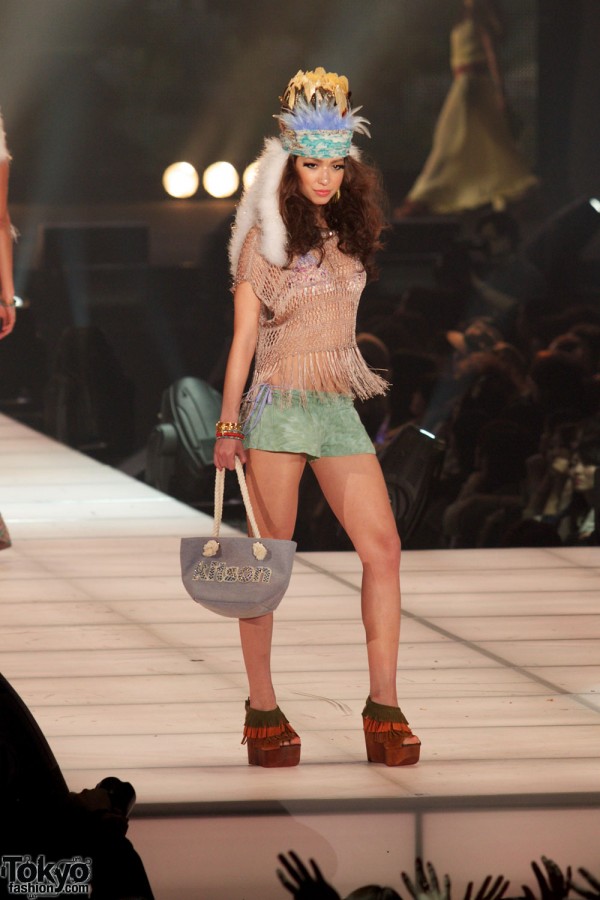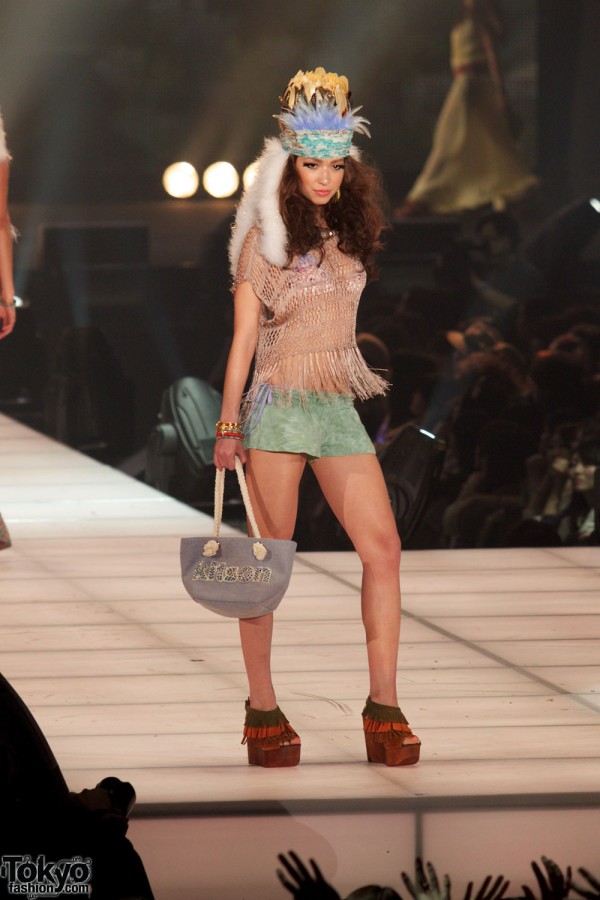 Fendi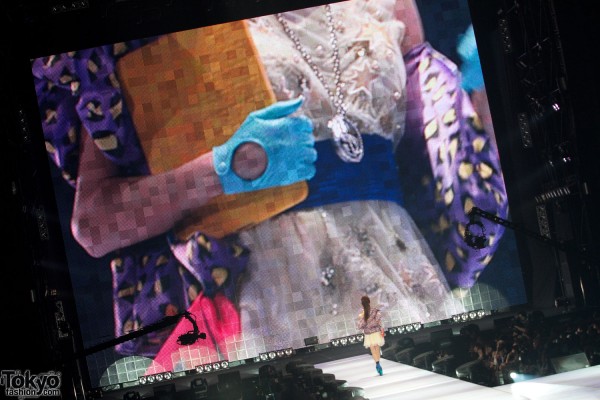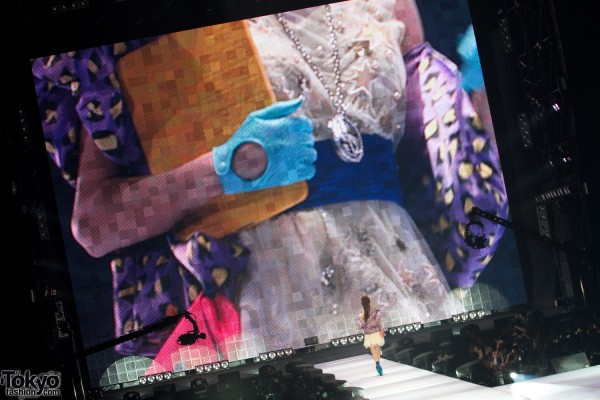 Gucci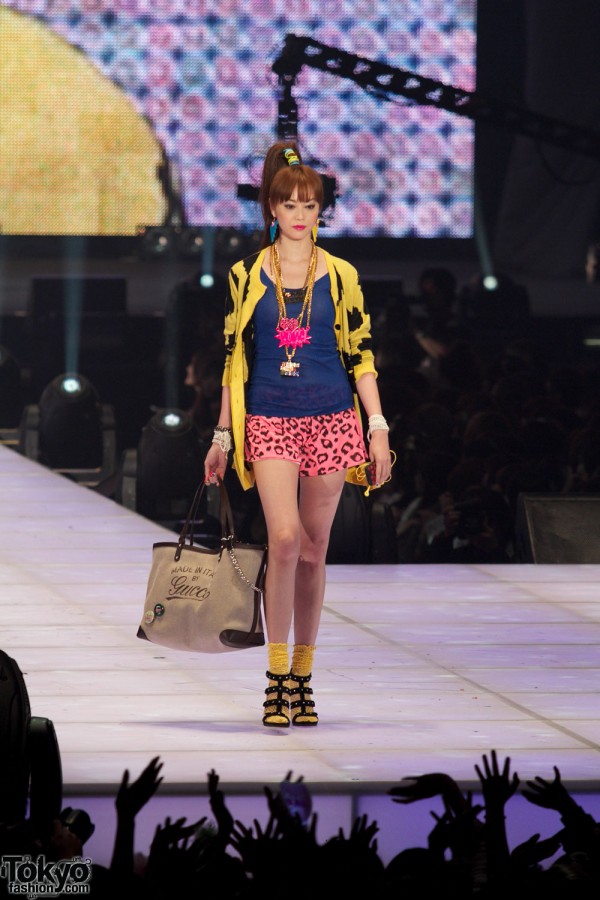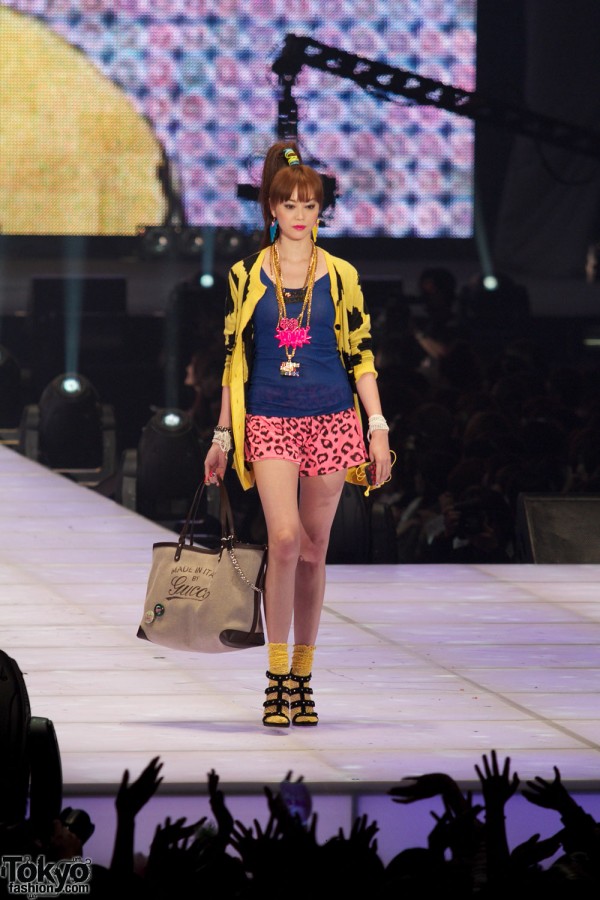 Marc Jacobs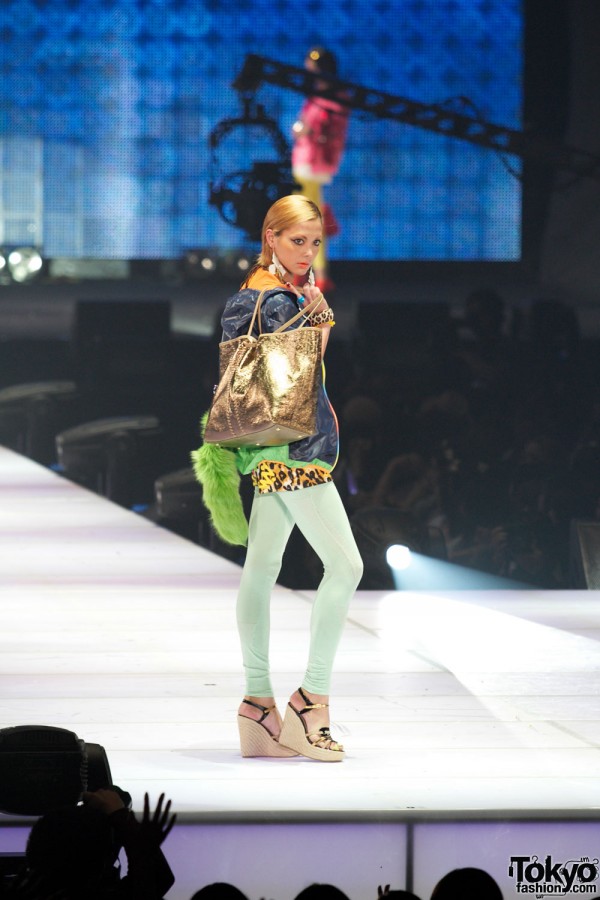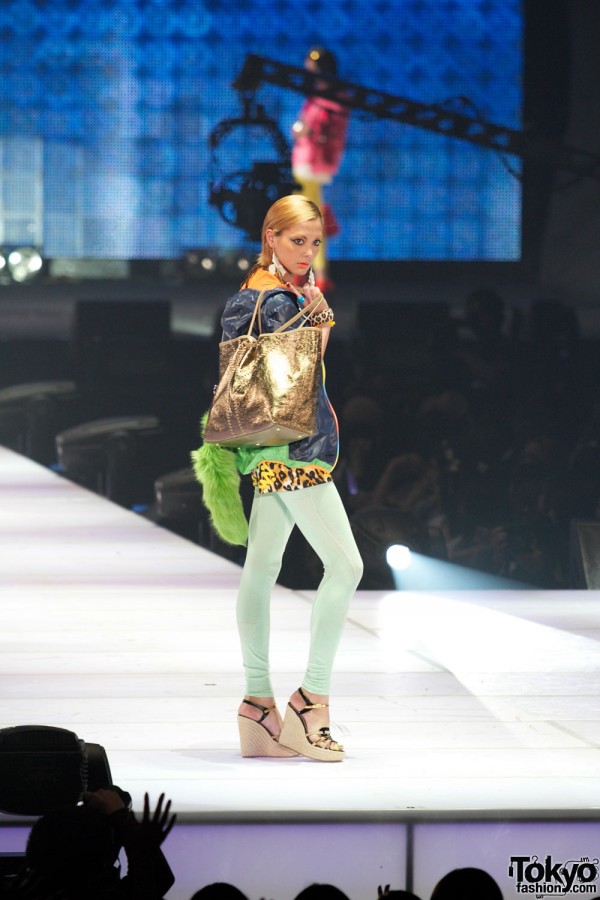 YSL (Yves saint Laurent)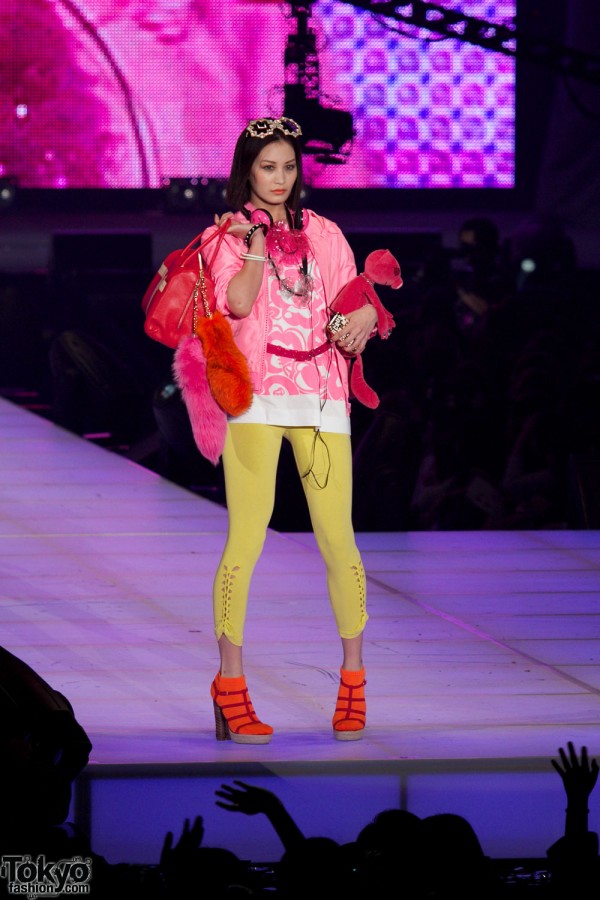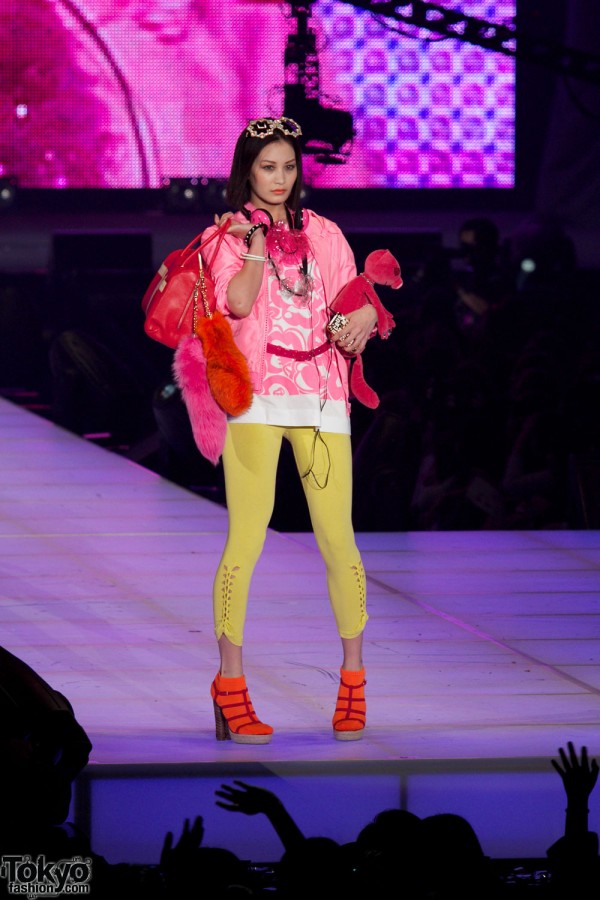 Click on any pictures to see them in high resolution.
Those were the main fashion brands at Tokyo Girls Collection 2011, but that wasn't the entire show. Our next report will bring you pictures of the performers/singers, as well all of the special stages featuring more Japanese fashion, fun, and music.
If you want to check out the previous TGC event to see how Japanese fashion has changed in a season, don't miss our Tokyo Girls Collection 2010 pictures.
For more information on the next TGC event, you can check out the English language version of the official website.
All photographs by Will Robb.
About the photographer:
As long as he is behind his camera Will is a happy man. He has photographed everything from the slums of Bangkok to the catwalks of Tokyo. He is a contract photographer for Lonely Planet, his images and photo essays have appeared in Time Out, The Japan Times, Sportswear International and a variety of other newspapers, magazines and guidebooks around the world and his photo essays from Iraq for The Griffith Review even earned him a mention in the Australian book review of the year in 2006. In addition to his media related work, Will also shoots events, portraits, weddings and the occasional CD cover. His full portfolio can be found at WillRob.com and whatever he's working on, he always writes about his jobs and how he goes about them at Will Robb Photography.