80Kidz x The Shoes at Apple Shibuya
Tuesday night at the Apple Store in Shibuya, the Japanese electro band 80Kidz did a free concert to promote their recent album "This is my Shit!" The show was part of Apple Shibuya's "Summer Music Nights" series of free concerts.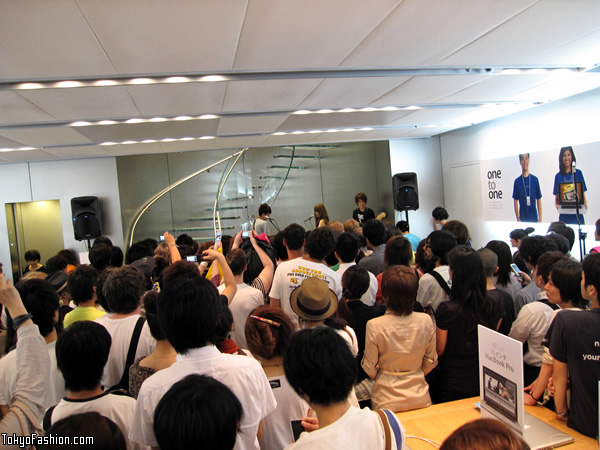 The show was pretty packed, with some fans having to stand outside of the Apple Store during the 80Kidz set. There was also a surprise special guest appearance by the French electro band, The Shoes. The Shoes are currently in Japan for Fuji Rock and another Tokyo appearance, so they stopped by to sing the song "Frankie" with the 80Kidz. The Shoes provide the vocals for that song on the 80Kidz album, so it was great to see them performing it together live.
Here is an exclusive video of the 80Kidz performing the song "Frankie" with The Shoes at the Apple Store in Shibuya:
If you want more info, check out any of these links: