Cocolulu
Cocolulu is a Japanese brand that's synonymous with the "gyaru" fashion culture.  Unlike other brands that cater to this scene, Cocolulu (sometimes known as Cocolulu by CO&LU) has changed its brand concept very little over the years.  Since its launch in 1998, it has stayed popular in a fashion scene where things change quickly.
Cocolulu makes clothes for men, women and children, but its main target is teenage girls.  The style is a mix between surf and casual, with a bright and summery look.  Designs are inspired by various American casual styles and use images from nature – trees, grass, flowers, the sky, the sea, etc.  They use lots of vivid colors and simple silhouettes.  Their most noticeable clothing item is their jeans, pants and shorts with the Cocolulu brand logo printed across the entire back. The jeans – and other Cocolulu pieces – are often covered in brightly colored patches with the brand's name as well.
Cocolulu sells a variety of clothing items and accessories, but they are still best known for the logo jeans.  The brand makes shirts, bottoms, jackets, tank tops and other clothes in a variety of colors.  Accessories include sneakers, bags, belts, necklaces and cosmetics.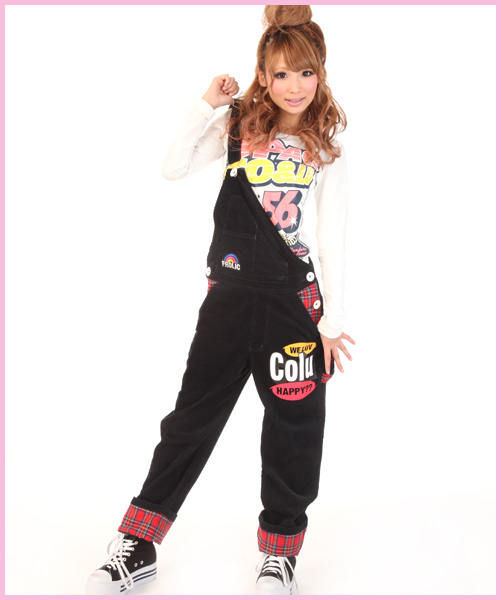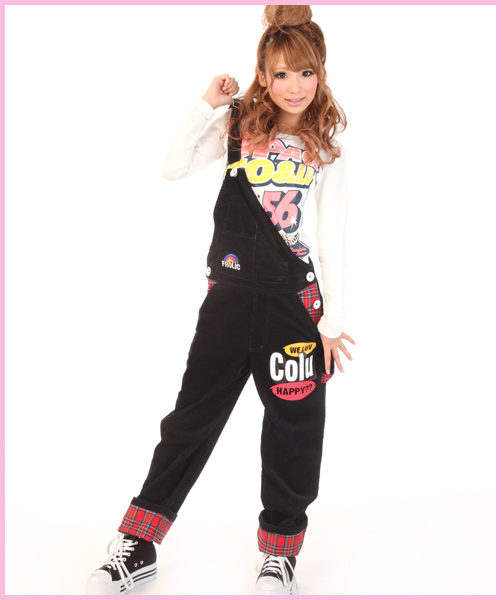 Cocolulu has two shops.  The main store is located in the Shibuya 109 shopping center.  The second shop was opened in April 2009 in Shibuya 109's sister shopping center, 109-2.  Cocolulu also sells goods through its online shop.
Like many shops in 109, Cocolulu is very popular with the "gyaru" fashion culture.  The brand was a big part of the spread of gyaru culture.  It was launched in 1998 during the rise of kogal culture.  Gyaru's loved Cocolulu's surf-inspired designs.  When new styles like "ganguro" emerged, Cocolulu produced lines with the new look in mind.
They made t-shirts and hoodies at first, and eventually introduced their popular jeans line in 2003.  In 2009, they launched a men's line.
The brand is owned by a company called Exiv.  It was established in 1990, and its headquarters are in Tokyo's Chiyoda-ku.
External Links for Cocolulu: