Grimoire Tokyo 5th Anniversary Party with Vintage, Antique, and Dolly Kei Fashion
Grimoire Tokyo is one of the most influential vintage boutiques in the Japanese street fashion scene. Not only is Grimoire a highly respected source for hand-picked vintage fashion from around the world, it's also the birthplace of Japan's Dolly Kei subculture. The artistic vision of Grimoire's Hitomi Nomura goes beyond clothing alone. Nomura created a beautiful fairy tale world which many other Japanese girls – and even a few guys – have adopted as their own. So when Grimoire announced a party to celebrate the brand's 5th anniversary, there was no doubt that it would be a major event!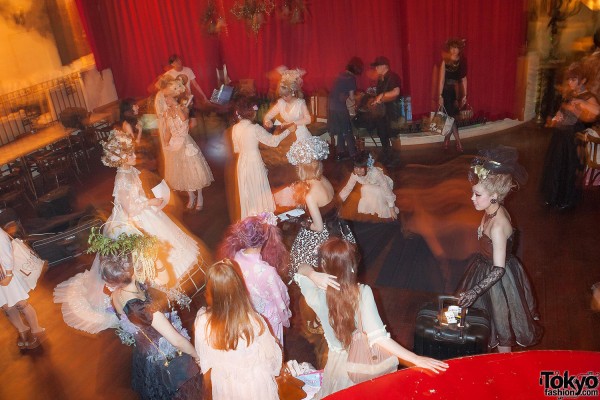 When Grimoire opened on the 7th floor of a nondescript building in Shibuya in June 2008, few could have predicted the influence the shop would have on Japan's fashion scene. From the start, owner Naoaki Tobe and manager Hitomi Nomura had a strong vision. The aesthetic of Grimoire is a fairy tale world inspired by antique styles in Eastern Europe. The Grimoire crew found kindred spirits in vintage-loving Japanese girls who believed that fashion could bring the magic of fairy tales into their everyday lives. These girls congregated around Grimoire (along with a few other independent vintage shops), and their numbers began to grow. By 2010, Dolly Kei was a full-blown subculture in Tokyo.
As the popularity of Grimoire and Dolly Kei exploded, the shop attracted the attention of fashion followers both in Japan and abroad. Japanese magazines published countless articles, Japanese celebrities and their stylists were inspired by Grimoire's creations, and international celebrities (here's our 2010 article on Courtney Love's Grimoire Tokyo adventure) made pilgrimages to experience Japan's Dolly Kei phenomenon firsthand.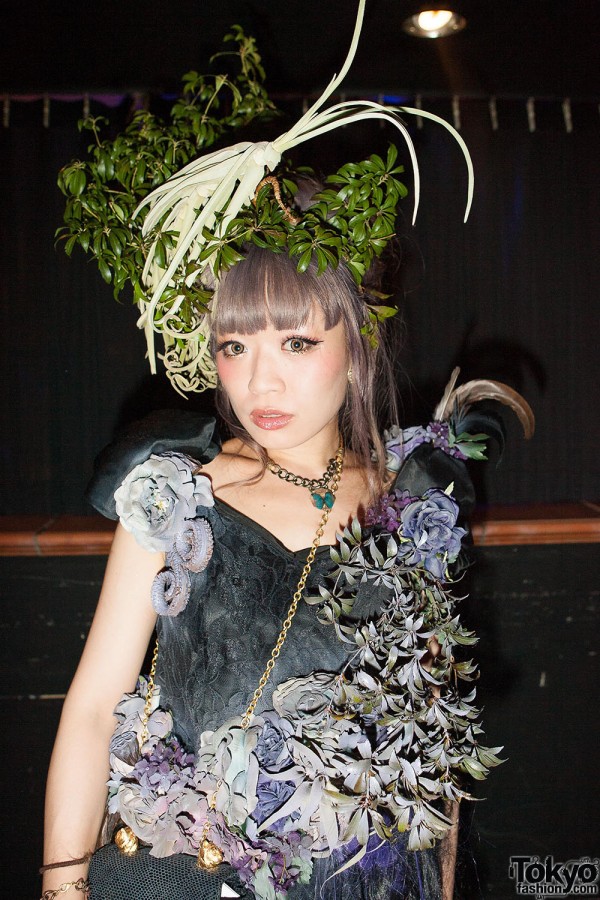 In the five years since its launch, Grimoire has become a force in the Tokyo scene without losing sight of their original vision. If anything, success has allowed the founders to further expand their vintage-inspired fairy tale world into a second shop (Grimoire Almadel), several original brands (Dolly & Verum), and big plans for the future!
With all of that goodness in mind, we expected Grimoire's 5th Anniversary party to be big – and it was! Over 600 people showed up at Christon Cafe to celebrate with the shop's owners and staff (past and present). The night included a flea market (look for Tavuchi and Choco from Spank! in the crowd), live music, DJ's, dancing, celebrity guests, and more beautiful vintage, antique, and Dolly Kei fashion than you'll see anywhere else in Tokyo this year!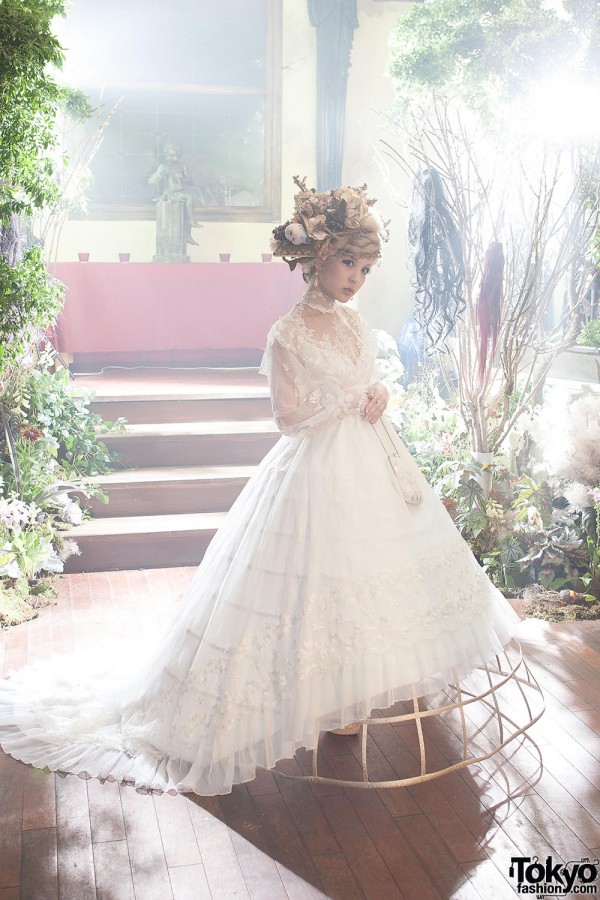 We've covered many amazing Grimoire parties over the years (2nd Anniversary, 3rd Anniversary, Christmas, etc.), but this seemed like the biggest so far. We are all very excited for Hitomi and Naoaki-san, extremely impressed with everything they have accomplished, and looking forward to seeing what they have planned for the future. Enjoy the pictures and please join us in wish Grimoire Tokyo a very Happy 5th Birthday!!!
Click on any Grimoire party photo to enlarge it.
A very big thank you to Naoaki Tobe, Hitomi Nomura, and everyone from Grimoire. We were very happy to celebrate with them, and are already looking forward to next year's party. For more information on Grimoire, check out their official website, or follow them on Twitter.
Photos by Michael.
***
About the photographer:
Michael Steinebach has been fortunate enough to travel and see the world. Exposed to the limitless possibilities of photography 20 years ago, he grew up looking at things differently. He currently shoots in the areas of people, fashion, and news photography in Japan. He maintains a Facebook page with samples of his work. He can be emailed about contract work or with questions or comments on his photography.