Grimoire Shibuya – Japanese Dolly-kei & Vintage Fashion Wonderland
On the border of Shibuya and Harajuku, on the 7th floor above various small streetwear boutiques, you will find Grimoire. It's the pioneering store behind the Dolly-kei fashion scene. Managed by former fashion student and Cutie model Hitomi Nomura and owner Naoaki Tobe, Grimoire is a magical hideout away from the hustle and bustle of Tokyo street life.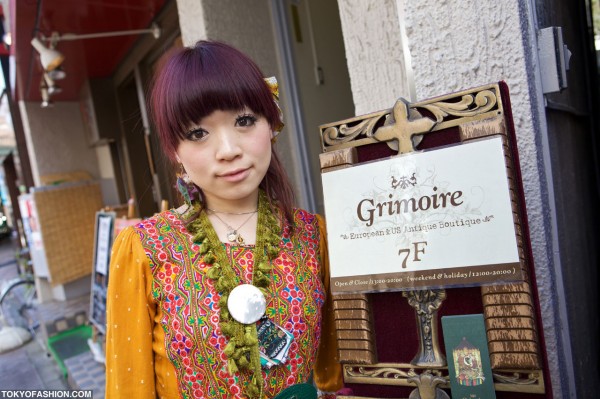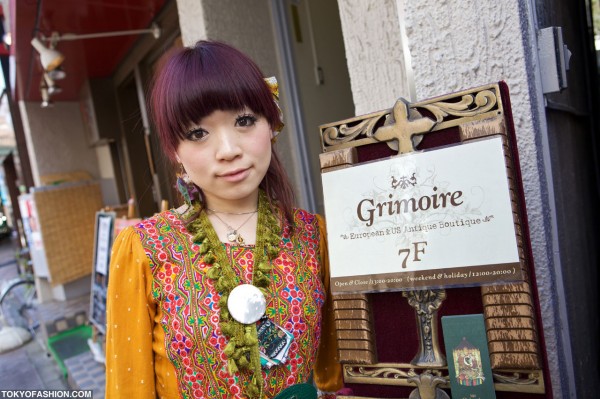 Dolly-kei, as you may have guessed, takes inspiration from antique (and slightly spooky) dolls and movies such as Narnia, Alice in Wonderland and Harry Potter. The used, vintage and antique clothing and the store's own accessories line, which include crucifixes, bags and shoes, also come from the duo's interest in picture books, European folk stories and fantasy.
The used clothes, which are sourced from the US, Austria, Germany and the Czech Republic, are a playful mixture of bohemian, gypsy, eastern European costumes and fairy tales. Nomura, who is also considered a "charisma staff" for customers, says that when she embarks on her buying adventures she wants "girls to wear these clothes so they can change and transform into something else."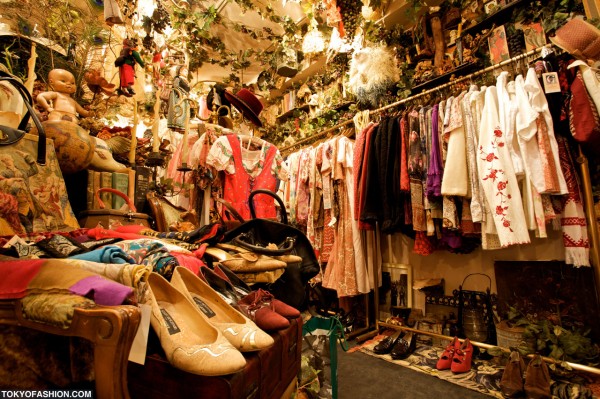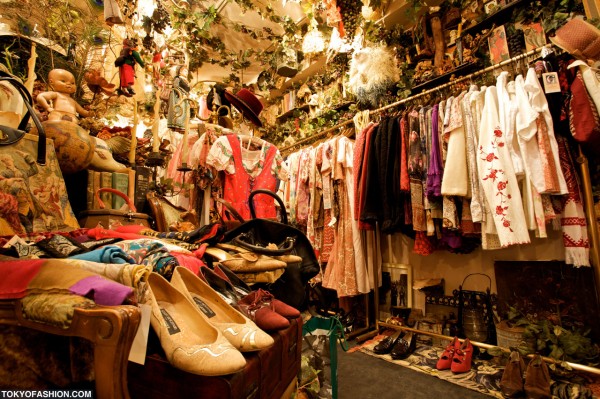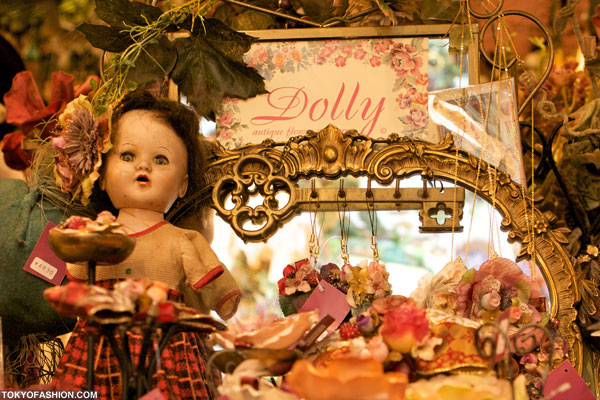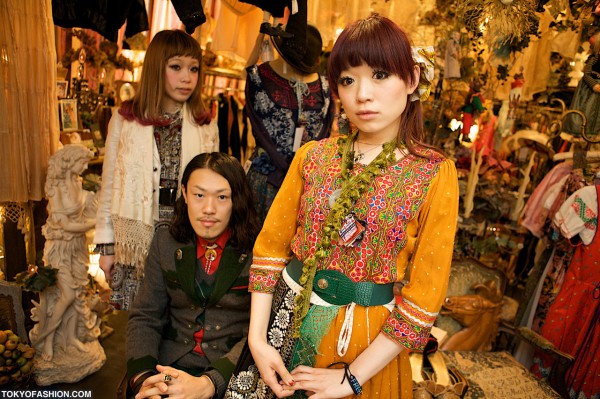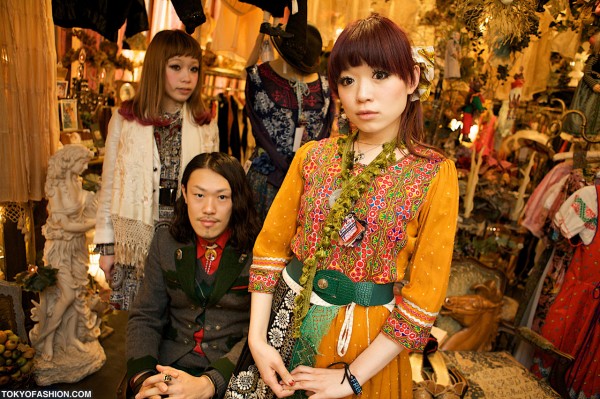 The name Grimoire comes from an ancient magic book and as she explains, "When you open the pages of the book, the different pages show various magic tricks. We hope people can have a different scene or experience (every time they come to our store), and we hope we can make more dreams."
Although the store is the epicenter for Dolly-kei, don't be surprised if you see some Lolitas hanging around as they sometimes come into the store, too. Although distinct from Lolita, Dolly-kei looks, at first, like it has some distant connection with Mori girls (girls who look like they live in forests), but is more eastern European to Mori girl's Scandinavian aesthetic. Nomura says that Grimoire girls have a "stronger image, more unusual with a special appeal". The shop opened in June 2008 and has since has grown steadily from a secret grotto for specialist fans to a more popular meeting place for like-minded people. It's not only for girls, either – as the store also sells bags and accessories for men.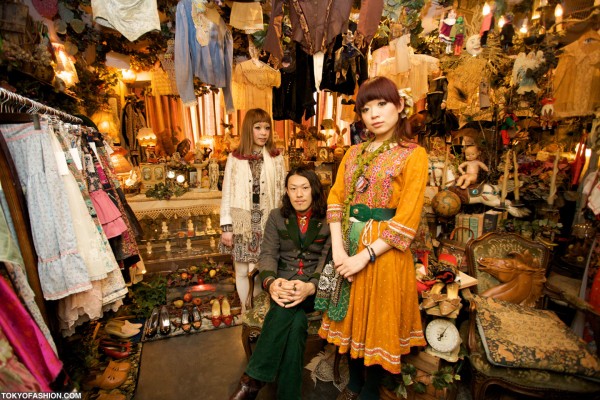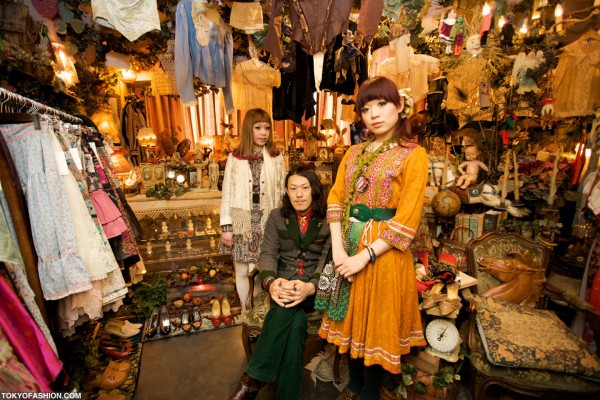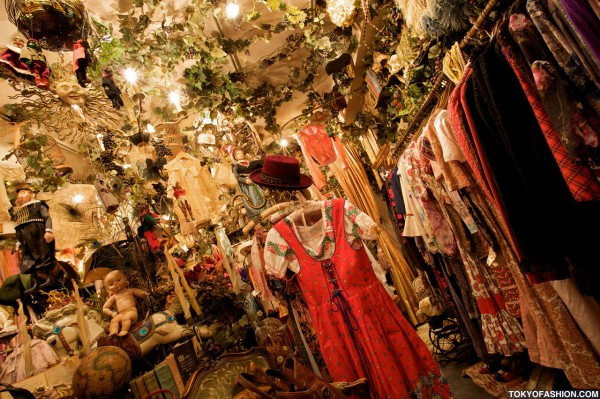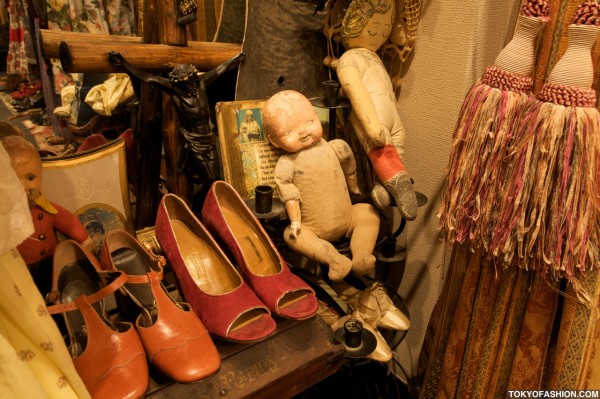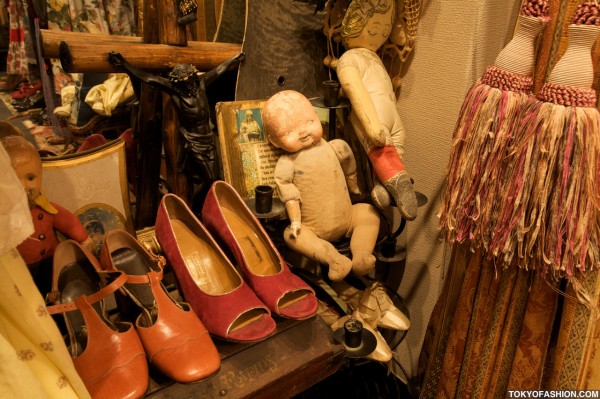 A Mixi community for Mori-girls, a few years ago, had a checklist of 60 points which Mori girls should follow. However, when asked about things Grimoire girls like, in addition to dolls, wizards and eastern Europe, the answers were quite simple, "We like magazines like Zipper, Fruits and Kera and websites like Dropsnap, and for music we always play (in store) French, Celtic and country music and also movie soundtracks."
This June will mark Grimoire's 2nd anniversary, and the team plan to have a special party event. They already organize party nights at which "customers come dressed up wearing our store's clothes so lots of magazines come and take photographs." So if you want to party with Dolly girls (and boys), keep tabs on the store's very quirky website and blog.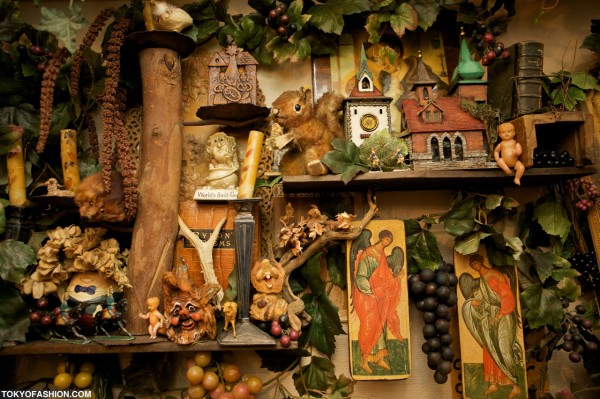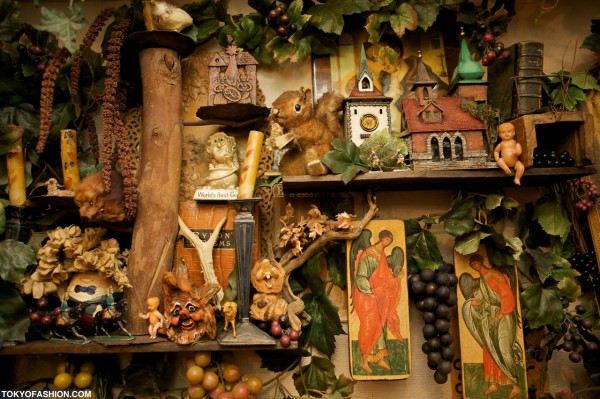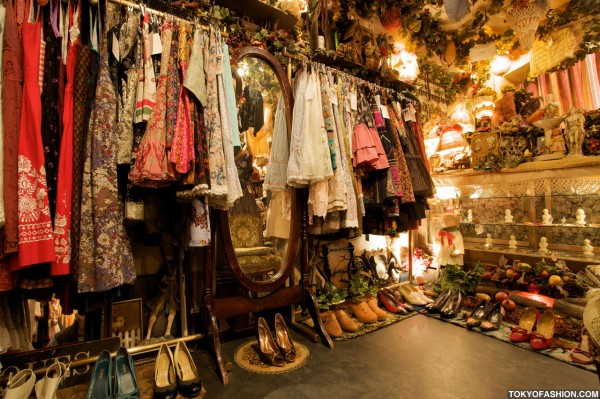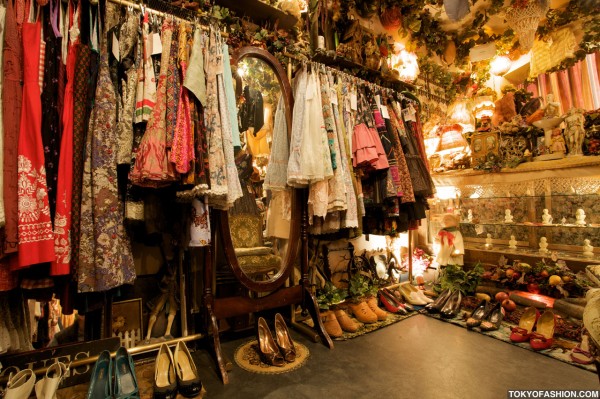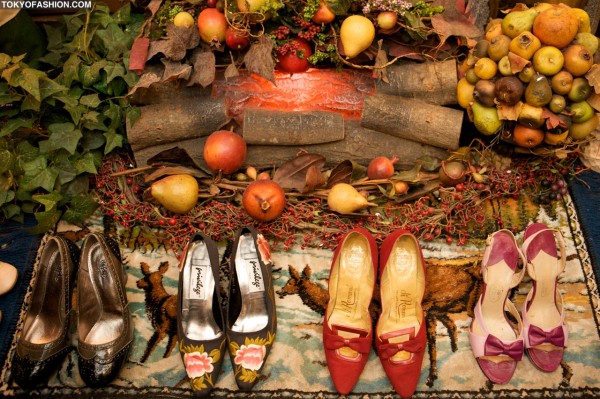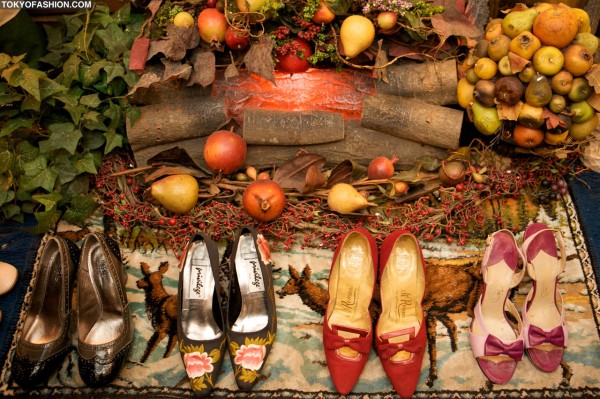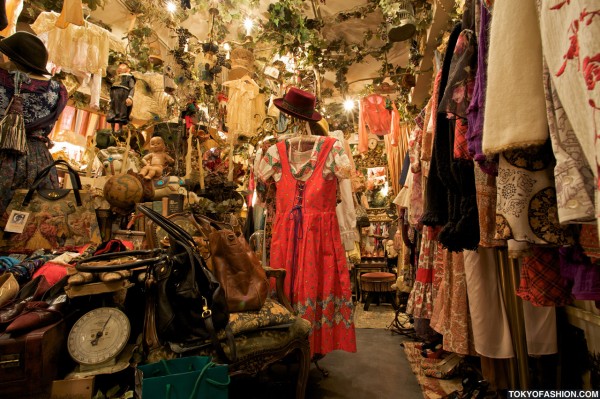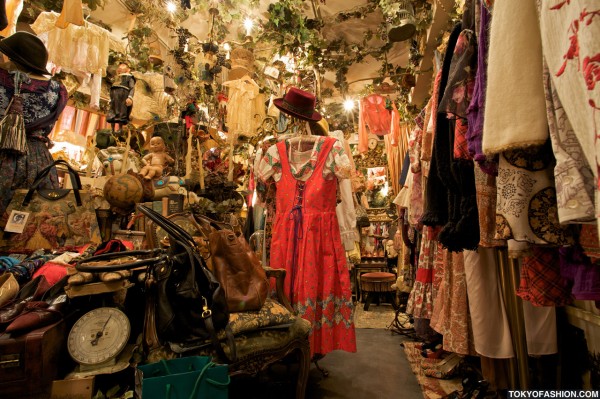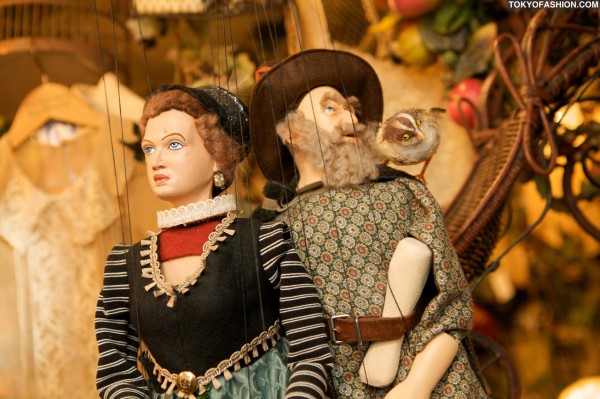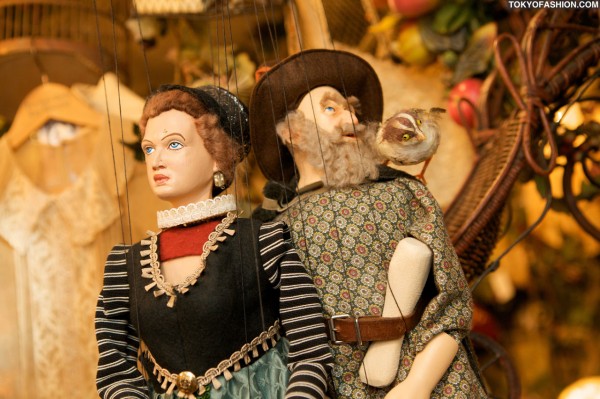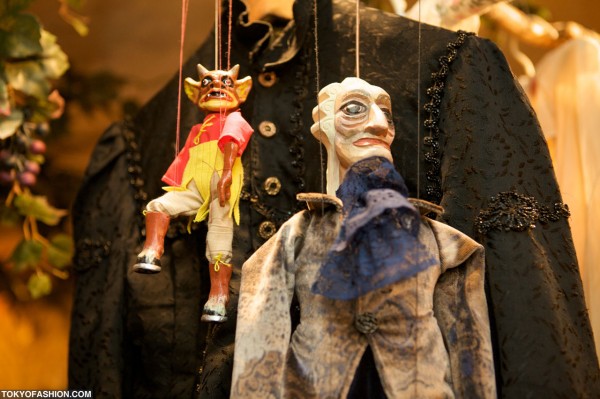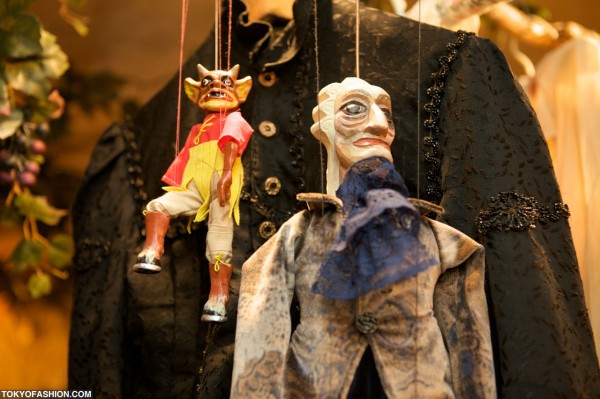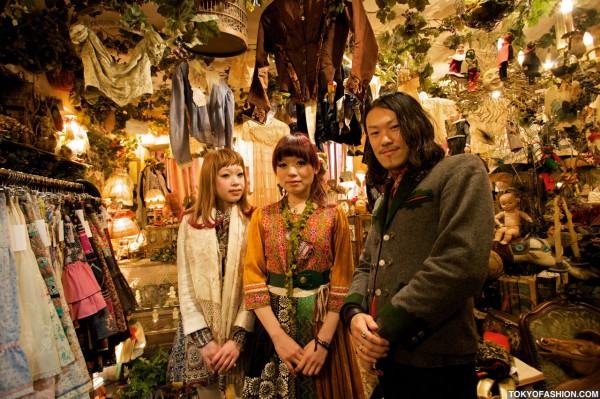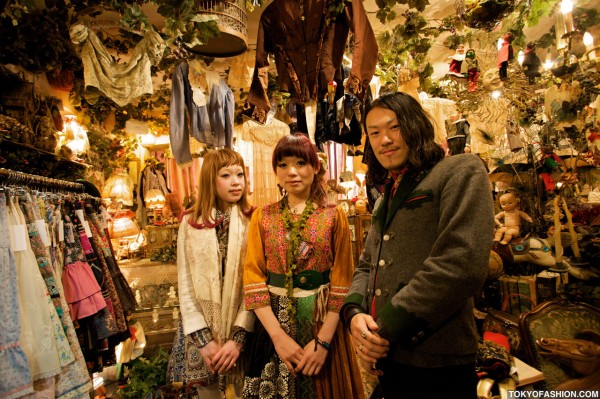 You can click any of the above pictures to see them in high resolution – and we recommend that you do.
Grimoire Shibuya Information:
Address: Jinnan 1-10-7, テルス Jinnan 7F, Shibuya-ku, Tokyo 150-0041
Directions: From Shibuya Station, walk down Fire Dori past Tower Records. Continue to the next block past Tower Shibuya, on the same side of the street and Grimoire will be on the right side. The shop is on the 7th floor, so look for the sign leading to the elevator.
Map: Grimoire Shibuya Map
Tel/Fax: 03-3780-6203
Hours: 13.00-20.00 / Weekend & Holiday: 12.00-20.00
Website: Official Site (Japanese)
Twitter: grimiy
Article text by Paul McInnes and all photos by Will Robb.
About the author:
Paul McInnes is a fashion and arts journalist based in Tokyo. He is the fashion editor (menswear) and contributing arts editor of The Japan Times. He is also the Tokyo editor of Sportswear International and contributes to publications such as High Fashion, Dazed Digital, JC Report and Japanese Streets. He has also been interviewed for TV including NHK's Tokyo Fashion Express and lifestyle magazines such as Metropolis and Kaleidoscope magazine.
About the photographer:
As long as he is behind his camera Will is a happy man. He has photographed everything from the slums of Bangkok to the catwalks of Tokyo. He is a contract photographer for Lonely Planet, his images and photo essays have appeared in Time Out, The Japan Times, Sportswear International and a variety of other newspapers, magazines and guidebooks around the world and his photo essays from Iraq for The Griffith Review even earned him a mention in the Australian book review of the year in 2006. In addition to his media related work, Will also shoots events, portraits, weddings and the occasional CD cover. Whatever he's working on, he always writes about his jobs and how he goes about them at Will Robb Photography.